Do you know if ONE protein bars are vegan? this is one of the questions our readers ask a lot. Well, we´ve got you covered.
Looking for healthy, vegan protein bars that will help make you feel nourished and fit? There are many protein bars out there, including the "One" brand.
But are ONE protein bars vegan? Yes, there is a selection of ONE protein bars that is vegan. These bars are well and truly vegan and come in a great many flavor options to appeal to anyone. However, the One brand has many protein bars available that are also not all vegans.
Why Consider a One Vegan Protein Bar Over Any Other?
There are many vegan protein bars out there, from many brands. However, even if you are supremely dedicated to eating vegan food for personal or health reasons, there's no denying that a lot of vegan protein bars just don't taste that good.
You may be eating plants, but you don't really want them to taste like plants.
One protein bars come in a wide variety of flavors that make it so you can enjoy healthy food without feeling you are eating cardboard.
Not to say that there aren't other good-tasting vegan protein bars from other brands, but One is a good option if you are already considering them.
As for why you should consider a vegan bar over a regular protein bar in the first place, naturally, there are many reasons.
Some people just want to eat vegan.
From a health perspective, vegan bars don't have whey protein or other dairy, which is good for the lactose intolerant, among other things.
Like most protein bars, vegan options tend to be high in protein and fiber, but low in carbs and sugar, and they manage to do that without any dairy products or by-products.
This is a small benefit, but vegan protein bars tend to result in less flatulence as well.
Click the link to Amazon and get the BEST vegan ONE Protein Bars Today!
The Specifics of the One Vegan Protein Bars
The One vegan protein bars are specifically called One Plant Protein Bars. They come in a variety of flavors, including chocolate peanut butter, banana nut bread, carrot cake, and churro.
This is the aspect of the bars that allow you to enjoy them without feeling like you are eating straight-up plant matter.
All of these bars are pretty much identical as far as ingredients are concerned, minus the handful of different ingredients that contribute to the different flavors.
Each of the bars is entirely vegan, as well as non-GMO and gluten-free. That makes it a good fit for many healthy diets.
Of course, they are protein bars, so the protein content is the most important thing to take into consideration.
There are twelve grams of protein in One Plant Protein Bars, with the majority of that protein coming from peas, though there is some protein derived from almonds and rice as well.
It's not all sunshine and rainbows, unfortunately. No product is perfect, after all! The good news is that the flaws of the One Plant bars has little to do with the actual ingredients involved.
It's more about pricing and size.
Basically, One Plant bars are pretty expensive, coming in at around $2.33 per bar, at least on Amazon.
On top of that, the bars are actually a little smaller than your typical protein bar across all brands. So you pretty much pay more for a little less.
There's something to be said about the fact that pea-based protein is not quite as absorbable as other proteins, such as soy.
However, that's a small thing to take into consideration and won't have too much of an effect on health.
Read also: Are Nakd Bars Gluten-Free? (Best Tips!)
Summary
If you are looking for protein bars that are fully vegan, non-GMO, and gluten-free, the One Plant Protein Bars fit all of those descriptors.
The twelve grams of protein is made up of peas, almonds, and rice, though it is mostly peas.
The bars are available in a variety of flavors, though of course, the taste is subjective and only you can determine whether or not you like those flavors.
Some people really enjoy them, while others just don't.
It's worth noting that these One Plant bars are pretty expensive for their relatively small size, which may turn some people off from the product.
But as for as health is concerned, you can rely on them being true to their label and being completely vegan.
As for whether or not they are objectively better than other vegan protein bars on the market, we can't say yes or no to that in any capacity. You're either vegan or you aren't, so these bars can't be better or worse on that front.
The biggest thing is taste, and that's subjective to everyone.
One way or another, One Plant Protein bars are a viable option for those looking to only eat vegan products.
---
Here are some of my favorite services, products, and Stores
There are affiliate links, so if you do decide to use any of them, I´ll earn a small commission. But in all honesty, these are the exact what I use and recommend to everyone, even my own family.
To see all my of most up-to-date recommendations, check out this resource that I made for you!
BEST Of The Best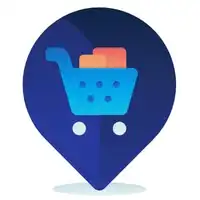 References
https://www.1and1life.com/reviews/carrot-cake-protein-bar/
Recent Posts