Do you know if Gatorade protein bars are gluten-free or do Gatorade protein bars have gluten? this is one of the questions our readers ask a lot. Well, we´ve got you covered.
A healthy and balanced diet along with plenty of exercise is by far the most tried and tested way to lead a healthy lifestyle.
But many are aware of dietary intolerances that make life and dietary choices a lot harder, especially when you're trying to refuel after strenuous exercise.
Gatorade is amongst a growing number of health-food and sports fuel supplement companies that are promoting gluten-free lines of products to attract customers aiming to lead a healthy and gluten-free lifestyle.
Glossy marketing, clever sponsor endorsement, and scientific claims from Gatorade are fueling these products to the masses, but are Gatorade protein bars gluten-free? Yes, many of Gatorade's protein bars are gluten-free and are made with ingredients that do not contain any gluten. However, they have not been specifically tested for the presence of gluten and may still contain trace amounts of gluten due to exposure to other ingredients during storage and/or manufacturing.
What are Gatorade Protein Bars?
Gatorade's line of protein bars is marketed and sold as Gatorade Recover® Whey Protein Bars.
They are available in a variety of flavors and are promoted as being made to fuel recovery and to help your muscles rebuild after an active workout.
They're backed by a wide range of high-profile sponsors and are the "official" sports bar of the NFL, NBA, NHL, and MLB.
Flavors of Gatorade Recover® Whey Protein Bars:
Peanut butter chocolate
Chocolate pretzel
Chocolate chip
Mint chocolate crunch
Cookies and cream
Chocolate caramel
S'Mores
What is Gluten?
Gluten is the name for proteins found in wheat, rye, barley, oats, and triticale (a combination between wheat and rye).
It acts as a glue and helps bind ingredients together, however, many people are allergic to gluten or experience side effects after consuming it.
In fact, around 6-7% (or around 20 million people) of the population of the US are gluten-intolerant or are sensitive to gluten in their diets.
Symptoms include digestive problems, headaches, rashes, and eczema, skin irritations, with one-third of people with gluten sensitivity experiencing 'brain fog'.
It's no wonder that so many companies are finding solutions to remove gluten from their list of ingredients in their products, although this is not an easy task for products like protein bars, which are commonly made using a variety of cereals, including wheat and oats.
Click the link to Amazon to get the Best Gluten-free Gatorade Protein Bars Today!
Do Gatorade Products Contain Gluten?
So, which of Gatroade's protein bars are safe to consume and which are a serious no-no for those that are sensitive to gluten? And for those where none of the ingredients contains any gluten, why are they not marketed as "gluten-free"?
A quick check on the FAQ's page of Gatorade's official website lists a wide range of their products not formulated using gluten-containing ingredients.
However, the company also adds that they have not been specifically tested for gluten.
Examples of Gatorade products that do not use gluten-containing ingredients
Gatorade ready-to-drink
Gatorade mix (bulk and sticks)
G2 products, Recover Protein Shakes
Recover Protein Powders
Prime Energy Chews
Read also: Are Nakd Bars Gluten-Free? (Best Tips!)
Examples of Gatorade products that use gluten-containing ingredients
The FAQs also state that some of the protein bars contain wheat, as well as Gatorade's Prime Nutrition Bars that use ingredients that may have gluten content.
Another of their products that contain wheat is the Prime Fuel Bars, which in turn will contain levels of gluten.
In all reality, any products that are processed and made using grains, cereals, wheat, rye, or oats should be avoided if you suffer from any form of gluten sensitivity.
Specific products that are likely to contain gluten:
Wheat flour/Whole wheat flour: Gluten is a protein present in wheat flour
Specific products containing the following ingredients listed which are not likely to contain gluten:
Brown rice crisp (whole grain brown rice flour): 100% gluten-free
Malted barley flour: usually contains a trace amount of gluten (contains 20 parts per million (ppm) of gluten or less) and subsequently can be sold and marketed as "gluten-free"
Glycerin: made from vegetable oil and does not contain any gluten
Palm kernel and palm oil: Not related to any grains that contain gluten and all palm oil products are naturally gluten-free
Whey protein isolate: "whey isolate" or "whey hydrolysate" or "whey protein concentrate" labels on packages indicate that they are gluten-free and are safe for people with celiac disease
Cocoa: Cocoa is 100% gluten-free
Soy lecithin: All soy-based products are 100% gluten-free
Cornstarch: Pure cornstarch is 100% gluten-free
Calcium carbonate: Does not contain gluten
Do All of Gatorade's Protein Bars Contain Gluten?
No, each of Gatorade's Recover Whey Protein Bar flavors has a nutritional fact sheet listed.
On all of the protein bars labels, there is a legal notice at the bottom stating that each bar "contains milk, peanuts, and soy ingredients" and warns that other ingredients that may contain traces of tree nuts and wheat and trace amounts of gluten.
When looking at each individual ingredient list, there are quite a few of Gatorade's Recover Whey Protein Bar flavors that in fact do not contain any ingredients that contain gluten, but still have the warning.
Here's a list of Gatorade bar flavors that use ingredients containing gluten and should be avoided if you are sensitive to gluten in your diet.
Mint chocolate crunch (contains wheat flour)
Cookies and cream (contains wheat flour)
S'Mores (contains whole wheat flour)
Read also: Are Pure Protein Bars Low FODMAP? (Proved!)
Conclusion
While many companies are cashing in on the marketing hype and including products that are "gluten-free", it appears Gatorade is taking a more subtle approach.
They are not endorsing Gatorade Recover Whey Protein Bars as gluten-free even though many do not have any active gluten-containing ingredients.
Consumers are provided with all of the nutritional facts and active ingredients whereby they can make an informed decision on their own based on their specific dietary needs.
---
Here are some of my favorite services, products, and Stores
There are affiliate links, so if you do decide to use any of them, I´ll earn a small commission. But in all honesty, these are the exact what I use and recommend to everyone, even my own family.
To see all my of most up-to-date recommendations, check out this resource that I made for you!
BEST Of The Best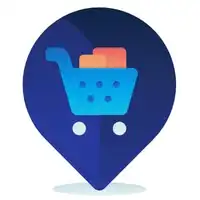 References
https://celiac.org/gluten-free-living/what-is-gluten/
https://www.gatorade.com/protein/recover-whey-protein-bar/cookies-and-cream
Recent Posts