Kirkland microwave popcorn is tasty. Costco customers often compare it to movie theater popcorn, saying it's almost as good.
So, who makes Kirkland microwave popcorn? Kirkland microwave popcorn is produced for Costco by an unknown third party. While Costco is open about who provides some of their private label products, this is one they're tight-lipped about. There's likely an agreement with the third party that prohibits them from advertising this information.
In this article, we'll look into the details of the Kirkland Signature Microwave Popcorn. We'll also discuss what we know about how Costco's private label items are produced.
Keep reading for an in-depth look at Kirkland microwave popcorn and how it stands up against the products next to it on Costco's shelves.
About Kirkland Microwave Popcorn – Calories
Costco members can purchase the Kirkland microwave popcorn in a box with 44 bags inside. Each bag is 3.3 ounces. The total weight of the box is 9.05 pounds.
All Kirkland Signature microwave popcorn is movie theater butter flavor. It's whole grain popcorn that's gluten-free. It's also kosher. 
Each bag has 2.5 servings. The servings have 190 calories, 12 grams of fat (6 grams saturated fat), 330 milligrams of sodium, 17 grams of total carbohydrates, and 2 grams of protein.
Where Is Kirkland Microwave Popcorn Made?
Costco proudly displays that its Kirkland Signature Microwave Popcorn is made in the USA. It's printed clearly on the box.
Read also: Are Kirkland Protein Bars Healthy (Ingredients, Bad or Good)
How Does Kirkland Microwave Popcorn Taste – Reviews
Customer reviews indicate this popcorn tastes as close to real movie theater popcorn as you can get. The kernels pop well, too. You don't end up with a bag full of unpopped kernels in the bottom.
The only complaint some consumers report is the butter is not evenly distributed. You can rectify some of this with a simple shake of the bag, though.
What Are the Ingredients in Kirkland Microwave Popcorn?
There's not much to the ingredients list on Kirkland Signature Microwave Popcorn. It includes:
Whole grain popcorn
Palm oil
Salt
Natural flavors
Rosemary extract (preserves freshness)
Ascorbic acid (preserves freshness)
Butter (cream and salt)
Read also: Who Makes Kirkland Kettle Chips? (Himalayan, Salt Potato, Ingredients, Costco)
Is Kirkland Microwave Popcorn as Good as Other Major Brands?
We all know the big names in microwave popcorn. Most of us can name a few–Orville Redenbacher's, Act II, Pop Secret, and Jolly Time.
Let's take a minute in this section and look at how Kirkland Signature popcorn stands up against these other major brands.
Kirkland vs. Orville Redenbacher's
Orville Redenbacher's rates well with customers for taste except in that it's said to be too salty. Some say it also has an artificial butter taste.
The price is comparable to Kirkland's price. Kirkland microwave popcorn is rated higher by customers for taste in most reviews. It's said to taste more natural with a light, fluffy texture. Kirkland typically wins this battle.
Kirkland Popcorn vs. Act II
Act II calls their popcorn Butter Lovers. Visually, it looks exactly like its name implies it should. It's tinted yellow just like the popcorn you get at the movie theater.
Many consumers say it does taste a lot like movie theater popcorn, also. But, not everyone agrees. Some say it doesn't have enough flavor.
Compared to Kirkland microwave popcorn, Act II is usually more expensive. It also doesn't pop as well. Some bags have kernels left in the bottom.
These two brands are pretty close in quality, but Kirkland popcorn is a better value with its price.
Kirkland vs. Pop Secret Popcorn
Pop Secret seems to have dropped in ratings by a lot of customers. The popcorn has a lot of butter flavoring. Most consumer reviews indicate there is too much of it. It makes the popcorn taste artificial.
We will say that in some reviews, Kirkland brand popcorn soars above Pop Secret.
Others, though, have them ranked close to each other and either could be on top.
They're similar in price, too. The battle between these two brands is pretty even.
Kirkland vs. Jolly Time Popcorn
Jolly Time is a lesser-known brand than the others on our list. It ranks well against Kirkland, though. Its Butter-licious popcorn is said to have a good mix of butter and salt. It's also called light and fluffy.
What's more, is Jolly Time is less expensive than Kirkland microwave popcorn.
Jolly Time ranks higher than Kirkland in many reviews but both brands are usually within the top five.
Conclusion
We don't know exactly who makes Kirkland microwave popcorn for Costco because the information is closely held by the company.
The popcorn is produced in the United States, as is clearly indicated on the package.
In taste tests, Kirkland Signature Microwave Popcorn ranks quite high against its competitors. Customers often compare it to the taste of movie theater popcorn, stating it's similar.
Kirkland microwave popcorn is made by a reputable manufacturer that makes high-quality products for Costco.
---
Here are some of my favorite services, products, and Stores
There are affiliate links, so if you do decide to use any of them, I´ll earn a small commission. But in all honesty, these are the exact what I use and recommend to everyone, even my own family.
To see all my of most up-to-date recommendations, check out this resource that I made for you!
BEST Of The Best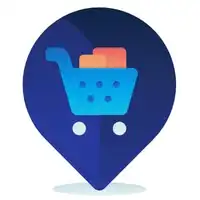 References
https://www.costco.com/kirkland-signature-microwave-popcorn%2C-3.3-oz%2C-44-count.product.100333888.html
Recent Posts