Have you ever wondered who makes Kirkland honey? Keep reading to find out.
Costco is one of the top stores in the US for families to find the items they need at discounted prices. The main brand for Costco products is Kirkland Signature.
There is a lot of tasty food products sold at Costco, and honey is no exception. Kirkland honey is a big seller, with people all over the country scooping up this affordable and quality honey.
So, who makes Kirkland Honey? Kirkland Honey is made by Honeytree. Since the demand for honey is higher than the local beekeepers can keep up with, Kirkland also gets honey from Colorado-based company Rice's Honey. This way, they can continue providing their customers with unfiltered and American-made honey.
Where does Kirkland honey come from?
Kirkland Signature has always been on top of what its customers want. While there are many different types of honey available, there's one thing honey consumers all across the country have in common. Local is always better.
Most people want to purchase organic honey that was sourced close to them.
Costco is proud to offer a product on its shelves that is 100 % American-made. However, they decided to get in touch with beekeepers to provide more local honey to their shelves.
This way nearly every Costco location across the US is able to sell honey that was made near home.
The states that produce a lot of honey will find their names directly on the label. However, some states don't have the ability to produce as much honey.
While Costco customers may not be able to find Kirkland wildflower honey from their state, they will be able to regional honey made in nearby states.
Read also: Are Kirkland Protein Bars Healthy (Ingredients, Bad or Good)
Is Kirkland honey made by local beekeepers?
Kirkland tries to get as much local honey on Costco's shelves as possible to stay in demand with what their customers want. However, many local beekeepers simply can't keep up with the high honey demands.
In order to make sure Kirkland was providing enough honey for all of Costco's customers, they did have to outsource to another third-party supplier.
Rice's Honey is the next best thing to getting honey from a local beekeeper. This Colorado-based business has been operating for nearly 100 years and is owned by females.
They are committed to only working with American beekeepers, which stays true to Kirkland Signature's promise to only sell US honey.
What is Rice's Honey?
Rice's Honey has been serving the US with quality honey since 1924. This company is one of the leading producers of raw unfiltered honey in the US.
This honey is 100 % pure and every bottle of authentic Rice's Honey has superior quality. They started as a small family-owned business making and bottling honey in the yard to growing long-term relationships with some of the most experienced beekeepers in America.
One of the reasons Rice's Honey was a perfect choice third-party supplier for Kirkland is because they believe in selling delicious honey at affordable prices.
Rice's Honey shares a lot of the same family values as Kirkland.
Just like seeing the Kirkland Signature logo, people know to expect quality organic honey when they see the Rice's name.
Rice's Honey currently works with 200 different beekeepers across the country. On top of supplying honey for Kirkland, they also do business with many family-owned and small businesses.
Read also: Who Makes Kirkland Orange Juice? (Price, Ingredients, Nutrition Facts, Squeezed)
What makes Kirkland Signature honey unique?
Kirkland Signature honey is always the same quality, no matter which third-party supplier it has come from.
People can always expect raw honey with no additional ingredients added. Rice's Honey and the local beekeepers that are involved with Kirkland Signature see the value in raw honey and how it preserves the honey's nutrients.
One of the reasons Kirkland doesn't want to import international honey is because there are often traces of other ingredients, such as sugars and corn syrups.
Since pure honey is more costly, many suppliers are guilty of altering the honey with corn syrup and other cheaper ingredients similar to honey.
Kirkland is serious about quality honey, which is why they are picky about which suppliers they accept honey from. They will only accept honey from trusted local beekeepers and Rice's Honey.
Read also: Are Kirkland Eggs Pasteurized? (Real FACTS)
Final thoughts
Kirkland Signatures has made a promise to only provide US-sourced honey. They know their consumers prefer using honey that was made close to home.
Kirkland was able to make connections with beekeepers all over the country to provide Costco customers with delicious pure honey, at affordable prices.
---
Here are some of my favorite services, products, and Stores
There are affiliate links, so if you do decide to use any of them, I´ll earn a small commission. But in all honesty, these are the exact what I use and recommend to everyone, even my own family.
To see all my of most up-to-date recommendations, check out this resource that I made for you!
BEST Of The Best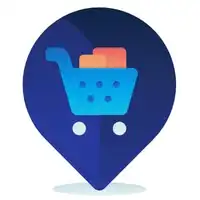 References
https://www.costcoconnection.com/
https://shop.localhivehoney.com/
Recent Posts