Costco customers and members across the country have long enjoyed the Kirkland Signature label. This Costco-designated store brand produces lots of favorite products at the supermarket chain, including liquor, food, and even dietary supplements such as vitamins.
There has often been some obscurity tied to the Kirkland label, though. Namely, people want to know who produces these branded products and where they get produced.
So, where are Kirkland vitamins made? According to Costco's official Wiki page, a lot of the Kirkland signature products – vitamins being one of them – get produced in the same US locations. However, Costco's Kirkland vitamins have verification through the United States Pharmacopeia (beneath the FDA).
Read on to learn more about where the famous Signature brand of vitamins comes from.
The Origins of Costco's Kirkland Products
To look at the origins of Costco's products, we could first look to the origins of Costco. This U.S.-based chain has only been around for a few decades at this point, although its Kirkland brand has become vastly popular among consumers.
Costco's Origins
Costco – an American supermarket chain – got its start in 1983 in Seattle, Washington. Since then, it has spread across various cities in the United States, distributing its Kirkland label products to the masses.
Its first headquarters began in Kirkland, Washington, hence the Kirkland name on the label we know and recognize today.
Starting in 1994, though, the store's headquarters moved to Issaquah, Washington. Further, Costco has its warehouses spread internationally – including locations in the United Kingdom, Japan, Taiwan, Australia, Iceland, Mexico, France, China, Canada, and more.
Who Verifies and Approves Costco's Kirkland Vitamins?
Costco states on their product web pages that their vitamins start with "carefully selected ingredients from trusted suppliers".
They also vow that their vitamins and supplements get manufactured to meet Good Manufacturing Practice standards.
Costco's website states that their vitamins' product details get supplied by a third party, which leads us to believe these vitamins come from someone outside of Costco.
It's also important to note that the vitamins at Costco get verification through the independent nonprofit United States Pharmacopeia (USP). The FDA (US Food and Drug Administration) enforces these drug standards.
More About the USP Verification
To give a little more context, here's what we know about the USP:
The USP is an independent organization
It is a scientific non-profit organization
It sets strict purity and quality standards for the dietary supplements it produces
Its headquarters are in North Bethesda, Maryland in the United States
Further, we know that the USP verification means that all of the Kirkland vitamins guarantee to break down and release in the specified time frame, don't contain harmful amounts of contaminants, contain the specified label ingredients, and come from sanitary and safe manufacturing practices.  
Where Are The Vitamins Manufactured?
But, all of this insight still leaves the question unanswered: where are Kirkland vitamins produced? Well, it's no secret in the pharmacy industry that many ingredients found in common vitamins come from China.
This is often true, even if the vitamins are actually manufactured in the United States.
Many vitamin retailers do not openly disclose the exact country of origin for the ingredients found in their products, though.
Further, this information can change over time, as companies will change where they get their ingredients from over time.
You should also note that FDA regulations require that if products get produced outside of the U.S., the vitamin bottle's label must indicate the name of said country.
Kirkland Production
While we don't know the exact location where the Kirkland name vitamins get produced, we do know a little bit about Kirkland production in general.
For example, some of the roasted coffee products you get under the Kirkland Signature label are actually produced and manufactured by Starbucks.
Based on this information, we can deduce that many Kirkland signature products get produced in the same US locations – or nearby – that produce many name-brand products we see in comparison.
For example, Kirkland vitamins are likely produced nearby or in the same locations as famous vitamin brands, such as Nature Made (also sold at Costco).
Read also: Who Makes Kirkland Breakfast Blend Coffee? (Latest FACTS!)
Conclusion
The Kirkland Signature vitamin product line has become very popular in recent years, offering everything from multivitamins to daily gummies and more.
Over the years, though, many customers have wondered where these supplements come from, and further, who produces them.
Although the exact location of Kirkland vitamin production is not known, we do know that Kirkland verifies their vitamins under the United States Pharmacopeia (USP), regulated under the Food and Drug Administration.
We also know that many Kirkland products get produced by the same manufacturers of their name-brand product counterparts across the U.S. and abroad. And some of the product ingredients may come from China.
In all, though, Kirkland vitamins are a favorite among consumers for a reason – the USP verifies them, and they live up to their labels' promise.
---
Here are some of my favorite services, products, and Stores
There are affiliate links, so if you do decide to use any of them, I´ll earn a small commission. But in all honesty, these are the exact what I use and recommend to everyone, even my own family.
To see all my of most up-to-date recommendations, check out this resource that I made for you!
BEST Of The Best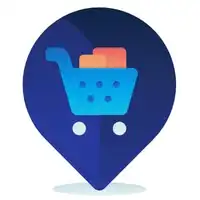 References
Recent Posts