Potato chips are popular with a lot of consumers. Kettle chips have become increasingly more popular over the past couple of decades.
They come in several different flavors, including Kirkland Signature Kettle Brand Krinkle Cut Himalayan Salt.
Who makes Kirkland kettle chips? Kettle Foods, Inc. makes the Kirkland Signature Krinkle Cut Himalayan Salt kettle chips. Kettle Brand has a distinctive logo on the front of its chip bags. The logo is clearly present on the Kirkland Signature bags of kettle chips.
We're taking a quick look at Kirkland's kettle chips to see what's good about them, how they're made, and how they compare to other chip options.
Keep reading for more info on how they taste, what's in them, and the manufacturing company behind them.
Kettle Foods, Inc.
Kettle Foods, Inc. is based in Salem, Oregon. It was founded in 1978. By 2006 Kettle Foods had become the largest brand of its kind in the United States.
Most of us are familiar with the company's bags of Kettle Brand chips. They also make tortilla chips, popcorn, and nut butters, though.
Kettle Foods, Inc. strives to give customers potato chips that are better than all the others. Its chips are made from whole potatoes that are grown in the most loving and meticulous manner.
The company knows where every potato comes from, slices the potatoes thick, and cooks them in small batches.
Read also: Are Kirkland Protein Bars Healthy (Ingredients, Bad or Good)
What's In Kirkland Kettle Chips – Ingredients
Kirkland Signature Kettle Chips are Himalayan Salt flavor. The ingredients are simple:
Potatoes
Safflower and/or sunflower and/or canola oil
Himalayan salt
That's it! Nothing complicated. Nothing hard to pronounce. Kirkland Kettle Chips are made with simple and natural ingredients.
About Kirkland Kettle Krinkle Cut Himalayan Salt Chips
These Krinkle Cut Kettle Chips come in a 32-ounce bag. It sells for $5 to $6. One serving is about 8 to 10 chips. There are around 32 servings in the bag.
A serving of the chips has 150 calories and 7 grams of fat. Kirkland Kettle Chips are a non-GMO food. They're also gluten-free and kosher.
How Do They Taste?
Most customer reviews indicate Kirkland Kettle Chips taste better than average potato chips from all the major brands. They're thicker and crispier.
They're more oily, so they have a fresher taste and consistency. These are also delightfully salty.
Are They Good for Dipping?
Kettle chips, by the nature of how they're made, are thicker than standard potato chips. They're good for dipping because they don't break off in the bowl easily.
The Kirkland Kettle Krinkle Cut Himalayan Salt Chips are even more dip-friendly because of the crinkle-cut. Even the dipper who is more of a scooper will find these accommodating in their favorite dip.
Read also: Are Kirkland Eggs Pasteurized? (Real FACTS)
Where Can I Buy Kirkland Kettle Chips?
Kirkland Kettle Chips are sold at Costco. You'll also find them on Amazon and eBay. They're sold through Walmart, as well.
Does Costco Own Kettle Brand?
Costco does not own Kettle Brand. Kirkland Signature is Costco's private label. It doesn't manufacture its own goods.
Costco makes deals with other manufacturers and popular brands to have products made for the Kirkland Signature label.
Kettle Foods, Inc. is its own brand. Costco has an established contract with the potato chip maker that allows them to distribute the Kettle Brand chips under the Kirkland Signature label in their stores.
Who Owns Kettle Brand?
Campbell Soup acquired the Kettle Brand in 2018. They are the current owners, still. As of that time, there are 32 flavors sold throughout the U.S. The company also distributes and sells 13 unique flavors in the United Kingdom.
The rest of Europe and other parts of the world see about 10 various flavors.
Are Kettle Chips Healthy?
Kettle chips are no healthier than standard potato chips. Most potato chips have the same or similar nutrition information. If you compare the fat, carbs, and calories, they should be close.
Kettle chips aren't different because they're healthier.
The difference is in the cooking method. Traditional potato chips are fried in hot oil by placing them on a conveyor belt that runs continuously. Kettle chips are fried in an old-fashioned manner.
Each batch is dropped into the oil. With every new batch, the oil temperature drops, which is where the distinctive color and crispiness come from.
The one slight advantage kettle chips have is that they don't have as many free radicals because they are cooked at a lower temperature.
Conclusion
Kirkland Kettle Chips are made by the natural chip giant, Kettle Foods, Inc. The collaboration between these companies brings Costco customers delicious and crispy kettle chips at a budget-friendly price.
The chips are all-natural, have few ingredients, and are suitable for gluten-free and kosher diets.
Kirkland's relationship with Kettle Foods, Inc. is easy to see on the chip bag. The logo is distinctive and central on the package.
---
Here are some of my favorite services, products, and Stores
There are affiliate links, so if you do decide to use any of them, I´ll earn a small commission. But in all honesty, these are the exact what I use and recommend to everyone, even my own family.
To see all my of most up-to-date recommendations, check out this resource that I made for you!
BEST Of The Best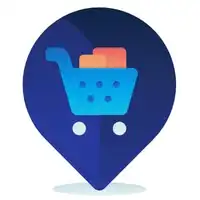 References
https://www.costcobusinessdelivery.com
Recent Posts