Do you know where SmartyPants vitamins are manufactured? this is one of the questions our readers ask a lot. Well, we´ve got you covered.
Customers are becoming more and more influenced by the processes and sources of ingredients used in the products they choose to buy.
This is particularly the case for products like vitamins and supplements, which have for many years allowed brands to shroud their sources and supply chains in secrecy.
With new legislation and international food labeling laws, this information is becoming more transparent, with some companies even offering the info on their website to build trust with prospective customers.
SmartyPants Vitamins is definitely the new kid on the block when it comes to vitamins. Founded in 2011, the US-based company decided from the onset to do things a little differently to their competition and provide extensive ingredient transparency information on their website.
So, where are Smarty Pants vitamins manufactured? A quick check on the SmartyPants Vitamins website FAQs and it's easy to discover that all SmartyPants products are manufactured in North America within a Good Manufacturing Practice (GMP) compliant facility that uses domestic and imported ingredients. 
Who are SmartyPants Vitamins?
SmartyPants Vitamins is a US-based vitamin manufacturing and distribution company that is headquartered on the west coast of California with two offices: one in Marina Del Rey, and the other in San Francisco.
The parent company is the personal and home care products giant Unilever. 
What started out as an enthusiastic collective of concerned parents and health and wellness leaders, is now a company that offers a range of supplements for kids and adults, formulated for the needs of the average American diet and catering to various life stages and dietary requirements.
They offer a range of dietary supplement products in the form of capsules, chewable gummies, and tablets.
SmartyPants has also begun to dabble in the pet dietary supplement market, with their aptly named SmartyPaws pet 'multifunctional support' products.
All of their products, whether for adults, kids, or pets, are available in a range of supply amounts, including 30, 60, 90, and 120-day supplies.
Read also: Where Are Now Vitamins Made
Are SmartyPants Vitamins Safe?
The team at SmartyPants Vitamins has worked hard to gain the trust of the customers, identifying transparency as one of the company's core values.
They have decided to be completely transparent regarding their ingredients sourcing, testing, and manufacturing processes.
Every SmartyPants product is non-GMO and all ingredients undergo a stringent screening process to verify purity and potency.
Not only does SmartyPants use their own in-house laboratory testing facilities, but they also provide third-party lab testing on products and ingredients.
Every product is provided with a "certificate of compliance" which tests batches of products and verifies the ingredients specified on the label correspond to what's in each dose of the product. 
Read also: Where Are Nature's Bounty Vitamins Manufactured
Are SmartyPants Vitamins Regulated?
While this information above may all sound like slick marketing talk and scientific spin to woo the customer into seeing this as a thoroughly tested and healthy product, it's really just a requirement by governing bodies within the US.
Dietary supplements are regulated by the US-FDA as 'food' and not drugs. This prevents dietary supplement manufacturers and distributors from making bogus medical claims or citing 'treatment' of a particular health diagnosis, such as "reduces pain" or "treats heart conditions".
In recent years, the US-FDA has clamped down on supplement manufacturers, making it mandatory to state where a product is manufactured if outside of the USA.
All SmartyPants Vitamins are labeled clearly: for example, you'll see on the rear label of a vitamin bottle from SmartyPants that it might say "Manufactured in California, USA".
It is the supplement makers' responsibility to provide packaging and testing data to ensure they meet DSHEA requirements and FDA regulations.
Misbranded products can be removed from sale in accordance with the existing law: the Dietary Supplement Health, and Education Act that was passed by the US Congress in 1994.
While SmartyPants Vitamins does not provide specific source information for each ingredient on the label, it does provide it via a scannable QR code, and on their website.
Where are SmartyPants Vitamins Ingredients Sourced?
SmartyPants Vitamins is one of the few companies offering such levels of transparency when it comes to ingredient sources.
You can find the source location of every ingredient used in each particular product manufactured by SmartPants Vitamins on their website, under ingredients breakdown. 
By clicking on any product you can instantly discover that Vitamin A (Beta Carotene) comes from France and that Vitamin C (Ascorbic Acid) is sourced from the United Kingdom, and while Vitamin K (K-1 as Phylloquinone) comes from the USA, Folate (L-methyl folate, Calcium Salt) comes from Switzerland, and Coenzyme Q10 (Ubiquinone) comes from China. 
No other company provides this level of ingredient sourcing, and it is utterly fascinating that so many different ingredients originate from all over the world.
Buying Smarty Pants Vitamins Amazon
where to buy Smarty Pants vitamins?
Click the link to Amazon and get the best Smarty Pants Products
Clean Label Endorsement
The Clean Label Project is a non-profit US-based organization that's taking the marketing fuzz from product labels, endorsing companies that provide clear and transparent information, and providing them with a certificate.
Clean Label Project staff actively tests for more than 130 harmful environmental and industrial contaminants, conducting unbiased, state-of-the-art testing in an accredited analytical laboratory. 
SmartyPants was randomly selected and awarded the Clean Label Project's Purity Award and Clean Label Certifications for all of their dietary supplement products.
Summary
While SmartyPants may well be the new kid on the block when it comes to vitamin products.
Their products are world-class in testing and transparency with labels that clearly inform customers about what is in their products and where all SmartyPants ingredients are sourced and ultimately where they are manufactured.
Finding out where SmartyPants Vitamins are manufactured is as easy as checking the labeling or reading up about the product on the SmartyPants Vitamins website.
---
Here are some of my favorite services, products, and Stores
There are affiliate links, so if you do decide to use any of them, I´ll earn a small commission. But in all honesty, these are the exact what I use and recommend to everyone, even my own family.
To see all my of most up-to-date recommendations, check out this resource that I made for you!
BEST Of The Best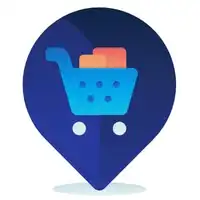 References
https://www.smartypantsvitamins.com/pages/ingredient-breakdown
Recent Posts