Do you know where Nature´s Bounty vitamins are manufactured? this is one of the questions our readers ask a lot. Well, we´ve got you covered.
The sources of what goes into our bodies are more important than what we often think.
This is especially true when we're ingesting anything meant to improve or maintain our health, such as vitamins. We should know where they come from.
So, where are industry-leader Nature's Bounty vitamins manufactured? Nature´s Bounty vitamins are manufactured into supplements in the U.S. Nature's Bounty is a brand of vitamins owned by the parent company, The Bountiful Company. This conglomerate has Nature's Bounty manufacturing facilities throughout the United States. However, many of the ingredients come from other parts of the world.
Nature's Bounty Vitamins include the words "Made in the USA" printed on the label. Also printed there is "with select ingredients from around the world."
In this article, we're exploring the meaning of those words, so you have a clearer picture of what goes into these vitamins.
Keep reading to find out more about where Nature's Bounty Vitamins come from.
Who Makes Nature's Bounty Vitamins?
The Bountiful Company has owned and manufactured Nature's Bounty Vitamins for distribution around the world until just two months ago.
All of the vitamin manufacturing locations are in the United States.
Nature's Bounty has four office locations, as well. There is one in each of the following areas–New York, California, Las Rozas de Madrid, and Great Britain.
The Bountiful Company used to be known as The Nature's Bounty Company. It was established in 1971. It has over 4,000 employees located all around the world.
Recently, the Nestle Health Science Company acquired control over some of the main brands owned by The Bountiful Company, including Nature's Bounty.
Read also: Where Are Now Vitamins Made (Manufactured)
Where Do the Vitamins Come From?
The vitamins are manufactured in the U.S. But some of the ingredients are sourced from other places in the world.
Nature's Bounty is expanding into other world markets. The company has more than 2,000 employees in China currently.
Some ingredients that go into the vitamins are sourced from China. Others are received from various countries all around the world.
Read also: Where Are Centrum Vitamins Manufactured
Why Does Nature's Bounty Get Ingredients from Other Countries?
From day one, this brand was built around only using the purest of ingredients in their vitamins and other supplements.
Delivering on that mission means they can't get all of the necessary ingredients from one region of the world.
This company goes to get its ingredients from the best sources it can find.
Is Nature's Bounty a Trusted Brand?
Nature's Bounty has been a trusted brand for multiple decades. The company puts a lot of effort into research for creating the most optimized vitamins and supplements possible.
They strive to provide high-quality supplements manufactured with consistency.
You can also pick up any bottle of Nature's Bounty vitamins or supplements and see transparency all over the labeling.
It states clearly on the label that the contents are manufactured in the United States but with some ingredients sourced from other parts of the world. They also print an "Other Ingredients" list on the bottles.
When you take Nature's Bounty vitamins, you know exactly what's in them. There's a reason this brand has been around for 50 years.
Is Nature's Bounty a Good Brand?
The Nature's Bounty brand has been around the health supplements industry for a long time. The vitamins are made with high-quality ingredients and without a lot of extra stuff your body doesn't need.
Pharmacists recommend Nature's Bounty supplements second-most behind Nature Made. For the record, Nature's Bounty and Nature Made are two completely separate brands.
Though they often get confused as being part of the same company, they're not.
Where Can I Buy Nature's Bounty Vitamins?
Nature's Bounty vitamins are highly accessible. You can find them on shelves in most of the well-known chain pharmacies.
They're also sold in the large discount retailers. Look for Nature's Bounty supplements at the following:
Walmart
CVS Pharmacy
Walgreens
Target
RiteAid
iHerb
Vitacost
This is not an exhaustive list but includes the most familiar stores.
How Much Do Nature's Bounty Vitamins Cost?
This brand is value-priced. One bottle of vitamins usually costs between $10 and $15. The price varies based on what vitamin it is and what the dose is per pill or dissolvable tablet.
Nature's Bounty also sells packs of two or three bottles of vitamins for cost savings. 
Nature's Bounty is usually cheaper than its competitors in the price comparison.
Are Nature's Bounty Vitamins Certified?
The Nature's Bounty line of supplements called Sundown Organics is USDA certified as organic. It's classed as gluten-free, non-GMO, dairy-free, and dye-free. The packaging is deemed tree-free, as well.
This certified line of supplements includes the 12 most commonly taken vitamins known to the industry.
This brand is built around the health and well-being of humans, which is to includes the health and well-being of the environments in which we live.
Are Vitamins Worth Taking?
In recent years, there's been talk about whether vitamins are worth taking. Supplementing vitamins is worth it if you feel you don't get enough of them through diet alone.
Some vitamins are difficult to get enough of. If you're mindful and take only what you lack, they are worth it.
Conclusion
Nature's Bounty vitamins are manufactured in the United States with ingredients from around the world. This brand is made with the purest and highest quality ingredients.
This company has been making dietary supplements for decades, so health-conscious people always have a reliable brand they can count on.
---
Here are some of my favorite services, products, and Stores
There are affiliate links, so if you do decide to use any of them, I´ll earn a small commission. But in all honesty, these are the exact what I use and recommend to everyone, even my own family.
To see all my of most up-to-date recommendations, check out this resource that I made for you!
BEST Of The Best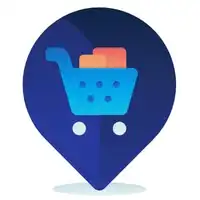 References
https://www.naturesbounty.com/about-us/
https://www.bountifulcompany.com/ourbrands/
Recent Posts