Do you know where Now vitamins are made or manufactured? this is one of the questions our readers ask a lot. Well, we´ve got you covered.
Now Vitamins are made in the plant Sparks, Nevada, and sold as one of the many health and diet supplement products made by Now Foods. Established in 1968, Now Foods was founded by Elwood Richard and carried the ethos to bring good health products to everyone. The NOW Foods headquarters is located in Chicago and remains family-owned and is nowadays considered a respected leader in the natural products industry.
For many years, NOW foods have been using premium quality, clean, natural products, and they actively promote the fact that they source their ingredients for products from "all around the world".
However, it is not immediately evident where products such as Now Vitamins are made.
Country of Origin Labeling
The FDA requires that manufacturers must display the country of manufacture if made outside of the US.
It is very common that dietary supplements sold in the US are manufactured domestically, although many companies use globally sourced ingredients.
There is no requirement for manufacturers to disclose the point of origin for all ingredients.
After taking a look at one of the labels for a Now Vitamin product, the NOW Supplement Acerola 4: 1 Extract Powder, there is no mention that the product has been manufactured overseas.
The corporate address of Now Foods is printed on the packaging, indicating that this particular product was manufactured in the US.
Likewise, if you look at labels of some of Now Foods' top-selling Now Vitamins and supplements (Zinc, Magnesium Citrate, Selenium, and Zinc Picolinate, all of these products indicate that they are made in the US, with Now Foods Illinois-based corporate office address listed on all of the labels.
Read also: Who Owns Now Foods (The Truth!)
Tracing an Ingredient's Supply Chain and Origin
It is also very common for supplement manufacturers to have multiple suppliers and third-party supply chains for raw ingredients. This is to ensure that a consistent supply of an ingredient can be sourced effectively.
These raw ingredients are then tested for quality, purity, and other measures, before being passed into the processing and manufacturing phase.
It is up to the individual company whether or not to provide information regarding the source of ingredients.
In the case of Now Foods' supplement products, they have not indicated this information on any of the packaging of their vitamin products.
Read also:  Where Are Centrum Vitamins Manufactured
Additional Certification
A lot of supplement manufacturing companies will go out of their way to present safe and locally sourced and manufactured products.
Certification stamps on labeling are one further way to enhance this image.
Mandatory US-based organizations such as the United States Food and Drug Administration (US-FDA) will always have a label certifying any product it tests and approves.
Other non-compulsory organizations also provide customer confidence and carry an alliance with many of the supplement manufacturers, testing their products to provide certification.
These organizations include the following:
Current Good Manufacturing Practices (CGMP) 
Natural Products Association (NPA) 
Good Manufacturing Practices (GMP) 
Read also: Where Are Kirkland Vitamins Made
Dietary Supplement Certification
Dietary supplements also receive further testing and certification from independent organizations within the US.
One such company and certification is the UL® National Brand Certification Program (NBCP). Now Supplements carry this certification on their labeling for many of their products.
Manufacturing Standards and Certification
It is clear that Now Vitamins and supplements are made in the US and use ingredients sourced from "all over the world".
So, what does that mean for the average consumer, and are Now products manufactured in a safe and hygienic way? You guessed it, they have a certification for that too!
NOW Foods was one of the first companies certified by Underwriters Laboratories (UL).
They were awarded this certification for its dietary supplement manufacturing process, following inspection of its good manufacturing practices and quality control systems.
The inspection includes the manufacturing, packaging, distribution, and warehousing of dietary supplement tablets, capsules, and powders at NOW foods facilities.
They were found to conform with UL Certified Management System 21 CFR Part 111, or in other words, they're considered a safe and well-manufactured product for consumers.
Enhanced Testing and Self-Certification
Still not sure? Well, do not be dismayed. Now Foods has gone one step further and actively conducts rigorous testing and clinical trials of their supplement products and ingredients.
Now performs 16,000 tests per month with results published on their website.
Testing includes bioavailability clinical trials, sports nutrition safety testing, and verified probiotic availability and potency tests, just to name a few.
Now Foods boasts a world-class testing laboratory capable of testing the +14,000 Now Foods products on a regular basis. 
They test to ensure all of their products either meet or exceed CGMP standards established by the U.S. Food and Drug Administration (FDA).
Conclusion
With over 50 years of experience in the health and supplements industry, Now Foods is a trusted and reliable source for many happy customers within the US, and all over the world.
Now's range of products is expansive and is proudly labeled as being manufactured in the US, using high-quality products from all over the world.
---
Here are some of my favorite services, products, and Stores
There are affiliate links, so if you do decide to use any of them, I´ll earn a small commission. But in all honesty, these are the exact what I use and recommend to everyone, even my own family.
To see all my of most up-to-date recommendations, check out this resource that I made for you!
BEST Of The Best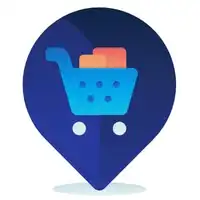 References
https://www.fda.gov/Drugs/DevelopmentApprovalProcess/Manufacturing/ucm169105.htm
https://www.nowfoods.com/now/nowledge/nows-world-class-labs
Recent Posts