Have you ever asked yourself or your friend where Puritan Pride vitamins are made or manufactured? Well, you are at the perfect place to find the answer to such a question.
You don't have to be a health-conscious person to be concerned with where your vitamins and supplements are coming from.
After all, that's a lot of stuff that you're putting into your body, and most of us would like to know what that stuff is and where it comes from.
So, where are Puritan Pride vitamins made? Puritan Pride Vitamins are all manufactured in the United States of America, in various states across the country. We should probably note, however, that there's more to the story than that. We'll go into all of this in greater detail in the following article.
About Puritan's Pride
Puritan's Pride has a headquarters in Long Island, New York. From there, they've run a company that has been manufacturing reliable vitamins for more than forty years.
Their range of products extends beyond 1,200 different products, including vitamins, supplements, and minerals.
They manufacture their products in a variety of facilities around the United States. but they source their ingredients for those products from 106 countries around the world.
They are openly dedicated to transparency and honesty with their customers and put all of their products through more than a dozen tests for purity.
Furthermore, Puritan's Pride is in full control of their entire process.
They are entirely self-reliant and take care of everything themselves, from sourcing ingredients to manufacturing and distributing them. There is no middle man.
Puritan's Pride has a close relationship with the Council for Responsible Nutrition, and diligently adheres to FDA guidelines.
Needless to say, they have a fairly good reputation among dietary supplement providers in the eyes of their customers.
Click the link to Amazon and get Puritan Pride Vitamins Today!
Understanding the Difference Between Manufacturing and Sourcing
If you read that previous segment, you probably noticed the part where we mentioned how Puritan's Pride manufactures their products in the United States, but sources their ingredients from more than a hundred countries around the world.
Customers looking solely for American products may be put off by this.
However, it's important to understand the following: this is something that all dietary supplement companies do.
Nature's Bounty, Thorne, Centrum, you name it. For one, the origin of ingredients generally has no effect on the safety of the product since they are still manufactured and tested in the United States.
Second, some ingredients simply cannot be acquired domestically within the United States, so companies have no choice but to source those ingredients from foreign countries.
As we said though, this is not something that has any effect on the quality of the product.
Whether an ingredient comes from China, Switzerland, Australia, or anywhere else, they go through the same testing and are held to the same purity standards so long as the final product is manufactured in the United States, which Puritan's Pride products are.
How to Check Where a Product is Really Made
Reading an article like this one is an easy way to gather some information on a company you are interested in.
But at the same time, there are actually quite simple ways you can find out where a company's products are made.
While they are certainly not as strictly regulated as food and drugs, dietary supplements like vitamins are still required to adhere to rules and scrutiny from the FDA.
That means there are some legal trappings that they have to follow no matter what.
One of these rules dictates that dietary supplements and similar products must include mention of their country of manufacture on the label somewhere.
This is a legal requirement and cannot be skirted. Well, it could, but you can bet most upstanding dietary supplement companies aren't doing that, since it would destroy their business upon discovery.
Point is, you can check the label for the information you want. Maybe you don't trust that every single one of Puritan's Pride products are made in the United States, even though they claim as much on their website.
We wouldn't blame you for being a little wart when more than 1,000 products are in question.
But they can't lie to you on the label. If the product was manufactured in Denmark, it will say so. If it was made in China, they have to tell you on the label.
If no country of manufacture is listed, that means the product was domestically made in the United States.
If a phone number is provided, you can also call it and sometimes reach the manufacturing facility.
However, keep in mind that this has nothing to do with the ingredients the product is actually made out of.
These companies are not legally required to tell you where they sourced their ingredients from, so the label won't help you there, and even if you call them, they don't have to tell you anything.
Summary
Puritan's Pride started in America, grew in America, and has served America for approximately 40 years.
They have established many manufacturing plants, but all of them are located in the United States.
Better yet, Puritan's Pride is a self-contained company that takes care of all its own business.
They do everything in-house, from the sourcing of ingredients to their distribution.
This means you can rest assured that there are no third-party making things needlessly complicated.
If you are ever uncertain of where a vitamin was made, check the label on the packaging.
The companies are legally required to tell you where such products were manufactured if that location is outside of the United States.
---
Here are some of my favorite services, products, and Stores
There are affiliate links, so if you do decide to use any of them, I´ll earn a small commission. But in all honesty, these are the exact what I use and recommend to everyone, even my own family.
To see all my of most up-to-date recommendations, check out this resource that I made for you!
BEST Of The Best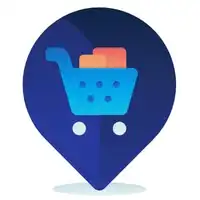 References
https://bestcompany.com/vitamins/company/puritans-pride
https://www.puritan.com/help/aboutus
Recent Posts