With headquarters in Pleasanton, California, Shaklee Corporation is an American manufacturer of nutritional supplements, weight management, home, and beauty products.
The company has global operations and has been trading since 1956. Today, it is one of the most successful direct selling organizations with over 1.2 million members.
So, where are Shaklee vitamins manufactured or made? While it is not public knowledge as to where Shaklee vitamins are manufactured, there are certain clues on the packaging that indicates that Shaklee's range of health supplement products and vitamins are manufactured in the USA. 
Shaklee, like all other health food supplement companies, must note the country of manufacture if not in the USA in accordance with the US-FDA labeling controls and The Dietary Supplement Health and Education Act of 1994 (the DSHEA).
Failure to do so would allow the FDA to prevent the sale of the product to the US market.
Shaklee Vitamin labeling does not indicate the country of origin and instead provides their corporate HQ address on the label.
"Distributed by Shaklee Corporation 4747 Willow Road, Pleasanton, CA".
This indicates that Shaklee products must be manufactured in the USA. However, it's anyone's guess where a majority of the ingredients come from that are used to manufacture Shaklee products.
Are Shaklee Vitamins Safe?
While no dietary supplement products are tested as drugs, the FDA categorizes them as food and has enforced significant labeling and disclosure changes on nutritional supplement products.
Every product must list the ingredients and the net amount of each ingredient on the packaging label. This is to allow consumers access to information so they can make informed decisions on the products themselves.
Shaklee has also made considerable effort to ensure customers their products have been tested.
Visit any of their product pages and you'll see a flurry of graphs, scientific charts alongside iconic fruit and vegetable images, and smiling doctors in white coats all promoting natural, organic, and safe ingredients.
Then, there are the many promoted clinical trials endorsing their products as everything from safe to proven to guaranteed.
Their popular multivitamin product 'Vitalizer' promotes ingredients formulated and tested in 12 clinical studies and the in-house Landmark Study, one of the largest studies Shaklee has ever done on long-term supplement users. Their 'Vita-lea Women' product utilizes a patented 'microcoating' delivery system and is supported by 7 clinical trials. 
Click the link to Amazon and get the Best Shaklee products Today!
Are Shaklee Vitamins FDA Approved?
Shaklee conducts over 100,000 quality tests a year on their products, however, according to the packaging on all of their products, the FDA has not evaluated the "statements" and the products are not intended to diagnose, treat, cure, or prevent any disease.
This blanket labeling on all of their products is not intended as a warning but simply complies with the FDA requirement that dietary and/or nutritional supplement products cannot make medicinal claims such as "relieves pain", "cures cancer", or "reduces heart disease".
Visiting the Shaklee website, you'll also discover that they label their products as "organic and beyond" stating that all of their products exceed quality standards that are set out by governing bodies and US-based health food supplement regulators.
Shaklee confirms the purity and potency of ingredients after harvest (importing them) to ensure that finished products are free of over one hundred chemical contaminants.
Read also: Where Are Life Extension Vitamins Manufactured
Can Shaklee Products Be Trusted?
Over the years, Shaklee has achieved many milestones, with most not directly linked to their products. Shaklee supported and was a sponsor for the American-based UCI professional cycling team from 1988 to 2000.
In 1993, Shaklee provided NASA with a customized version of its rehydration beverage aptly titled AstroAde and has promoted many years afterward that they continue to support astronauts and NASA programs in space. 
Shaklee products have come under scrutiny from the Federal Trade Commission (FTC) when in 1976 Shaklee was forced to cease marketing of its product "Instant Protein" as appropriate for infants.
Later in 1976, the company was sanctioned due to "requiring, coercing, threatening, or otherwise exerting pressure" on their distributors to enforce recommended retail pricing. 
Shaklee Turns Over a New Leaf
Around 2009, Shaklee actively sought to shed old press associated with the company's image and began promoting itself as a company committed to being green.
The Shaklee website makes claim to being the first carbon-neutral company in the world. However, while the greenwashing cycle evolved, a dirtier secret was slowly bubbling under the surface.
In 2012, Shaklee's man at the top of the pyramid selling scheme J. Cranney was charged by the Massachusetts Securities Division for implementing a financial investment Ponzi scheme and defrauding people of millions of dollars.
The FBI later arrested and charged Cranney with committing wire fraud, mail fraud, and money laundering.
Cranney was sentenced to prison and is due for release in 2023.
Shaklee – Legit or Scam?
Shaklee's PR team likely went into overdrive and was quick to cut ties with Cranney.
There is an ongoing debate about how the company denies any knowledge of the fraudulent scheme at the upper management level.
Scour the internet today, and you'll find hundreds of blogs, websites, and forums actively questioning the Shaklee brand as either legit or a scam.
Summary
It's clear based on public opinion that there are two clear camps rallying opposing sides for Shaklee vitamins and their host of other products.
One side refuses to dismiss the numerous reports of scandalous sales and Ponzi scheme antics.
The other is more scientific and relies on the truth and transparency of scientific studies, clinical trials, and eco-friendly promises to validate Shaklee's ever-growing range of products.
---
Here are some of my favorite services, products, and Stores
There are affiliate links, so if you do decide to use any of them, I´ll earn a small commission. But in all honesty, these are the exact what I use and recommend to everyone, even my own family.
To see all my of most up-to-date recommendations, check out this resource that I made for you!
BEST Of The Best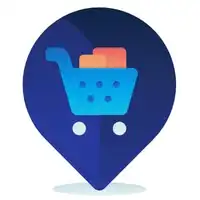 References
https://www.shaklee.com.my/content/life-the-landmark-study
Recent Posts