Do you know where Life Extension Vitamins are manufactured? this is one of the questions our readers ask a lot. Well, we´ve got you covered.
With so many different vitamin manufacturers on the market, it's difficult for consumers to know the truth about what they're buying.
Many will make claims of being the 'best' or 'most scientifically proven' but wary customers are getting wise and digging deeper for the facts on products they're consuming.
So, where are Life Extension Vitamins manufactured? Life Extension is a US-based health supplement manufacturer that makes a combination of natural and synthetic vitamins and supplements and 99% of their products are manufactured in the US. To provide further evidence of their claim, they also provide a Certificate of Analysis for every product produced.
So, what about the other 1%, and do self-supported claims really stand up on their own from a company with such a colorful past?
Let's delve into the fascinating history of the Life Extension Foundation and find out the truth as to where Life Extension vitamins are really manufactured. 
Buckle up, this is quite a ride!
Who is Life Extension?
Established in 1980, Life Extension is headquartered in Fort Lauderdale, Florida, and started out as a mail-order business offering customers in the US nutritional supplements.
Later, it extended operations and was named Life Extension Foundation Inc.
Today, Life Extension continues to sell health supplement products through their website, lifeextension.com, and according to their own website, they are the #1 rated catalog/internet merchant.
Between the heyday of 80s catalog drug sales and today's slick e-commerce website of the Life Extension Foundation, there's quite an interesting story, however, and one that is sure to raise a few eyebrows.
Let's start with the company's CEOs and their relationship with the US-FDA.
Click the link to Amazon to get the Best Life Extension Vitamins Today!
How Does Life Extension Fit in With the FDA?
Saul Kent and William Faloon are the two CEOs of Life Extension Foundation, and with some financial assistance from an eccentric real estate mogul named Stephen Ruddell, the trio established Life Extension Foundation in early 1980. 
By 1986, the catalog order drug business was thriving and first came onto the FDA radar when Hollywood SWAT police raided Ruddel's office and discovered what could only be described as a cocaine lab. 
Then 12 months later in 1987, the FDA raided the Life Extension Foundation warehouse and charged Saul Kent and William Faloon with 27 counts, including that of distributing unapproved drugs.
The charges dragged on for years and were subsequently dropped, although not before souring the relationship between the Life Extension Foundation CEOs and the FDA.
A few years on and things get even murkier as both CEOs are handed new indictments for shipping and selling unapproved drugs in the US, funneled through overseas companies.
One such company was Hauptmann Institute, now defunct, which was at the time potentially comprised of a model fronting as a doctor in a lab coat.
Fast forward through several years of IRS probes and suspensions, more hustle from the FDA, and even a homicide investigation, and we reach 2016.
Life Extension made a sizable donation to 21st Century Medicine, a for-profit company specializing in living systems (cryonics) preservation tech that was founded by none other than Saul Kent, CEO of Life Extension.
Read also: Where Are Vitamin Shoppe Vitamins Manufactured
Do Life Extension Vitamins Have FDA Approval?
Short answer: No.
Not one single Life Extension product has been approved by the FDA. Furthermore, reviewing the Life Extension Foundation's website, a notice in the footer and on every single product page almost gallantly boasts that "statements" have not even been evaluated by the FDA.
It's worth considering why a company that is trying to build trust with consumers through the various marketing tricks of the trade be so defiant towards FDA approval?
Delving into the past of companies' antics will go a long way to explaining the strained relationship between Life Extension Foundation and the FDA.
Read also: Are Centrum Vitamins Made in China?
What is the Role of the US-FDA with Health Supplement Products?
Nutrition and health supplements are not considered as 'drugs' officially by the US-FDA and therefore are only tested respectively as 'food' products.
In recent years, the FDA has also clamped down on misleading packaging by vitamin manufacturers and now requires that every product must obtain and publish a 'Certificate of Analysis'.
It is worth mentioning that the Life Extension website makes a claim towards product transparency that every product is accompanied by a Certificate of Analysis.
Are Life Extension Vitamins Safe to Use?
According to the Life Extension website, the company has received GMP (Good Manufacturing Practice) registration from NSF International.
In addition, the website also notes that all active ingredients, raw materials as well as finished products are verified using analytical methods such as HPLC (high-performance liquid chromatography) and MS (mass spectrometry).
It is not clear where these reports can be found.
Are Life Extension Vitamins non-GMO?
Life Extension has over 400 products in its range, and following repeated customer inquiries, tested all of their products to confirm non-GMO status.
Today, a vast majority of Life Extension's product line is self-affirmed as non-GMO.
Researching further into Life Extensions "Self-affirmed" GMO status claims brought to light simply that "Expensive GMO testing" was conducted, and that customers should get in touch if they have any further questions although no specific contact details are provided.
Summary
Life Extension's website lays claim to many bold statements that appear peppered with well-marketed jargon. Terms such as "efficacious" and "scientifically-validated" formulas, "product transparency" and other catchy tech terms are likely to lure many unsuspecting customers.
But, buyer beware, dig a little deeper and you'll discover that very few of these reports, tests, certificates, or claims are actually available to the public.
With this in mind, it leaves the claim that 99% of Life Extension Vitamins products are manufactured in the US wide open for dispute.
---
Here are some of my favorite services, products, and Stores
There are affiliate links, so if you do decide to use any of them, I´ll earn a small commission. But in all honesty, these are the exact what I use and recommend to everyone, even my own family.
To see all my of most up-to-date recommendations, check out this resource that I made for you!
BEST Of The Best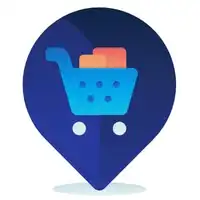 References
https://www.lifeextension.com/about/about-life-extension
Recent Posts