Do you know what Sam´s club return policy on opened electronics is? this is one of the questions our readers ask a lot. Well, we´ve got you covered.
One thing that Sam's Club ensures its consumers, more than anything else, is that everything you purchase at Sam's Club comes with a 100% satisfaction guarantee.
That's pretty meaningful, especially when your retail warehouse sells so many things, but does that guarantee extend to opened electronics returns?
So, what is Sam´s Club return policy on opened electronics? According to Sam´s Club return policy for opened electronics, the only opened items that you cannot return to Sam's Club are anything containing food and contact lenses. Everything else is a free game, including open electronics. The only stipulation is that some products have a different return window than others.
Sam's Club has a pretty open and generous return policy on most of its products and it doesn't matter that you may have opened them, especially the electronics because oftentimes, we aren't even aware that there is anything worth returning until after the item has been opened and tested.
Returning Opened Electronics to Sam's Club
There are two ways to return already opened electronics to Sam's Club. You can either bring the item to Sam's Club or you can do a shipping return.
In-Store Returns
All you need to do for in-store returns is bring the item back to Sam's Club within the prescribed time frame.
Fortunately, electronics have the longest return window of 90 days, except smartphones under a carrier. You will only have 14 days to return those. 
When you are returning items to the store, you want to bring your Sam's Club membership card, the original purchasing receipt, and the original form of payment. If you paid in cash, you will often get your refund in cash, up to a certain amount.
Credit and debit card payments are easier to refund and the money that you get back for the returned item will generally go back onto the card that you used to make the purchase.
That's why it is simpler to bring your payment method with you, as it will make the process that much faster.
Read also: Costco Return Policy Opened Electronics (Secrets Nobody Is Talking About)
Shipping Your Returns Back
Shipping returns are a little more complicated but are set up for you to complete as easily as possible.
Start by getting online and logging into your Sam's Club account
Go to 'Purchase History' under 'My Account'
Select 'Return Item'
Select your item and print a return label
Package your item and secure your printed return label to the package
Take the package to your local USPS office and return it to Sam's Club
The only drawback to sending items to Sam's Club is the fact that you will have to wait for the item to get there and then wait even longer for Sam's Club to process the returned item.
Once it is processed, your method of payment will be refunded to you.
The shipping cost is covered by Sam's Club, so you won't have to spend any money when you are at the post office.
Be sure to write down your order number and your member information in case you need to contact Sam's Club customer service to check on the status of your return.
You can usually expect about a 10-day turnaround window on this. Like any other online retailer, your return shipment is probably one of the hundreds, if not thousands.
If you ship the item through standard shipping, it might not even be cataloged as 'received' at Sam's Club for 5 to 7 business days.
After that, you can expect another 2 to 3 business days for the item to be processed. After the item is processed, you should receive your money back and that timeframe is entirely dependent on your bank.
If you purchased with a credit or debit card through your banking institution, their particular policy on money coming in through something like a refund is bound to be different, depending on who it is and they aren't likely to be quick about it.
Read also: Amazon Return Policy Opened Electronics? (Secrets Nobody Is Talking About)
Returns Without a Receipt
You can return any opened, electronic purchases without a receipt as well. One of the positives about shopping at Sam's Club is that you can only do so with Sam's Club Membership and that membership helps Sam's Club track your purchases.
So, rather than having to dig into your purchase records on your credit card, Sam's should have the information saved in their database.
This is the same, even if you paid for your purchase with cash because the purchase is recorded on your Sam's Club membership account.
When you return the item, do your best to ensure that the item is back in its original packaging because it will just make things easier in the end.
A Sam's Club member will look up your shopping history information, locate the product and the date of purchase, and have your refund to you right then and there.
The same holds with online purchases, which are obvious and even easier to track. In fact, you pretty much do that tracking yourself, when you pull up the item in question and select "return the item."
Read also: 10 Stores That Give You Cash Back Without A Receipt (The Truth!)
Non-Refundable Items Purchased at Sam's Club
There are some items that you might consider to be electronics but fall under Sam's Club's non-returnable or non-refundable umbrella.
Gift Cards
Sam's Club Discount Cards
Car Batteries
Hearing Aids
Alcohol
Cigarettes
Customized or Personalized Items
Contact Lenses
Food
Prescriptions
Ticket Sales
Although some of these items are billeted as non-refundable, you may have the opportunity to exchange the items for another item of equal value.
Every Sam's Club retail warehouse is a little different in this regard, so it's important to call ahead and find out what the policy is in your local area.
Hearing aids and car batteries may technically fall under the 'electronics' category, but they are considered to be separate from electronics at Sam's Club and are entirely non-refundable, non-returnable, and non-exchangeable.
Final Thoughts
Sam's Club's return policies for open electronics are the same as it is for a package that was never opened at all. With everything except smartphones having a return window of 90 days, you should have plenty of time to return the item to Sam's Club and get a full refund in return.
---
Here are some of my favorite services, products, and Stores
There are affiliate links, so if you do decide to use any of them, I´ll earn a small commission. But in all honesty, these are the exact what I use and recommend to everyone, even my own family.
To see all my of most up-to-date recommendations, check out this resource that I made for you!
BEST Of The Best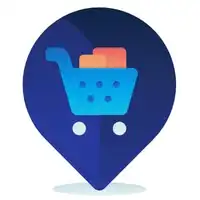 References
https://donotpay.com/learn/sams-club-return-policy/
Recent Posts