Have you ever asked yourself or your friend what Best Buy's return policy for opened electronics or opened boxes is? Well, you are at the perfect place to find the answer to such a question.
Best Buy probably has one of the more confusing warranty policies in the electronics retail business. There are policies for everything it seems and all of them are a little bit different from the other, especially when it comes to what you can and cannot return and opened packages. 
So, what is Best Buy's return policy for opened electronics? Best Buy's opened electronics return policy allows you to return opened electronics between 14 and 45 days of the purchase date. They do not allow returns of opened batteries, printer ink, and 3D printer filaments. 
Best Buy also will not accept opened packages of items that are "damaged, unsanitary (that's an interesting one), and missing parts, especially if the opened package is missing major parts or the tools necessary to put those parts together.
What Can't You Return to Best Buy?
Best Buy maintains a pretty extensive list of items that they will not accept as returned items. Of course, if you create enough of a scene or speak to a manager, you never know what you can end up returning.
The list is Best Buy's official "will not accept returns" policy on the matter, however, so in most instances, you won't be able to return them.
Digital Content: Best Buy offers a number of digital games, software, and other digital content that you can purchase directly from Best Buy and download on the requisite device. However, you cannot return these items to Best Buy as they are not even tangible, much less returnable.
Prepaid Cards: This isn't just Best Buy's policy but the policy of any retailer who sells PrePaid cards, most of which are essentially gift cards.
Opened Consumables: Mentioned above, items that can be used up, like 3D printer filament and printer ink are not returnable at Best Buy, even if they have not been removed from the package
Items that are listed as "Final Sale": Since these are final sale items, Best Buy will not accept returns on them quite simply because Best Buy, in selling them to you, sold them for the final time and Best Buy has no use in buying them back from you.
Special Orders: These are items that you may order from Best Buy but are delivered directly from the original manufacturer, rather than purchased directly from Best Buy. This typically applies to online ordering.
Memberships: Best Buy offers a number of memberships, most notably memberships with the Geek Squad for computer repair services. Once you have purchased a monthly, semi-yearly, or annual membership, you can't get your money back.
Gift Packages: Best Buy has a specific and express policy against returning gift packages because it should be quite obvious that no one is going to take back their own packaging once the device inside has been removed. However, this had to be listed because people have made the attempt.
Read also: What is Best Buy's Return Policy After Christmas?
Restocking Fees
Almost all of the things that Best Buy sells from their retail locations are electronics or something that has to do with electronics.
While you can return opened electronics within the 14 to 45-day period, you may have the restocking fee for the item deducted from the money that Best Buy will return to you. 
| | |
| --- | --- |
| Rideable Electronics | 15% |
| Drones of any make and model | 15% |
| Digital Projectors | 15% |
| Smartphones | $45 |
| DSLR Cameras | 15% |
| Any products special ordered | 15% |
There may be more than what is on this list so you will have to double-check with Best Buy before you return the item.
The percentage is taken off of the cost of the item with the remaining money returned to you, assuming that you want your money back instead of exchanging it for a different product of equal value.
In fact, trying to exchange one of these items for one of equal value wouldn't work, specifically because of the restocking fee.
For example, let's say that you purchased a Parrot Bebop Drone for $499, got home, opened the box, and realized that you're never going to be able to spend the kind of time that you wanted to fly this drone. 
So, you take it back to Best Buy to get your money back or exchange it for a PS5 (assuming that it is in stock) that is also priced at $499.
Best Buy is going to give you your money back for the Parrot Bebop drone, however, they will deduct 15% to cover the restocking fee, so that is $499 – $74.85.
That means you will only get back $425.15 so don't rush over to the PS5 just yet. Of course, we aren't calculating state sales tax or anything of that nature, so it's just an example based on the price and the price alone, but you get the point.
Read also: What Is Walmart Return Policy Opened Electronics
Cash Payments and Returns
Best Buy is willing to accept returned electronics that have been opened and return the payment to you in cash, so long as cash was the method of payment.
Also, you cannot receive a cash payment in return for an electronic item that exceeds $800.
Best Buy will cut you a check for items that cost over $800, however, they won't do so immediately. You will have to wait for a corporate check to arrive in the mail and it can take anywhere between 7 and 10 business days for Best Buy to get it to you.
Surely you didn't think that a multi-billion dollar company would pay extra to expedite the shipping, did you?
If you spend $250 or more by check, you will also get a corporate check in return, rather than cash.
The only other time that Best Buy will cut you a corporate check is if you make a purchase with a debit card that is not Mastercard or Visa.
Final Thoughts
Fortunately, the subject of this article is only about returning opened electronics to Best Buy. Best Buy's return policy can get pretty convoluted fairly quickly, so it's good to keep the focus narrowed to specifics.
It's also good that Best Buy is pretty generous with returned, opened electronic items unless you have damaged them or lost major components.
---
Here are some of my favorite services, products, and Stores
There are affiliate links, so if you do decide to use any of them, I´ll earn a small commission. But in all honesty, these are the exact what I use and recommend to everyone, even my own family.
To see all my of most up-to-date recommendations, check out this resource that I made for you!
BEST Of The Best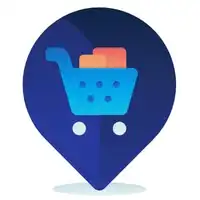 References
https://www.rather-be-shopping.com/blog/best-buy-return-policy/
Recent Posts