Have you ever asked yourself or your friend what Costco's return policy for opened electronics is? Well, you are at the perfect place to find the answer to such a question.
Costco is the place to go for massive deals and excellent savings on bulk items. This is especially true if you can discover the premium, high-level products are hidden beneath Costco's private label brand that all Costco shoppers recognize instantly as Kirkland.
So, what is Costco's return policy for opened electronics? When it comes to electronics, Costco's policy is 90-days for returns, even if the electronic device is opened and not in the original packaging, meaning that you opened it. Of course, to know that an electronic device is defective, you kind of have to open it, which Costco understands. 
As with any retailer in electronics, Costco has a wide variety to choose from and some are not truly electronics (such as physical media like Blu-Ray discs and video game discs), even though they fall under the electronics umbrella.
Considering the competition, Costco has a pretty liberal policy for returning electronics, as 90 days is a good, long, three-month period to figure out whether or not your new device is worth keeping or returning to Costco.
What Electronics Fall Under the Costco Return Policy
We should start by clarifying the video game section of the return policy under Costco rules. Video games can be returned at any time for any reason.
It's easy to say that this is a lifetime warranty on video games, however, it simply falls under Costco's 100% guarantee.
Outside of that, anything that you can slap a battery inside or plug into a power source is classified as electronic. HVAC systems, A/C window Units, water heaters, and projectors cannot be returned to Costco via the mail-in process, however, you are more than welcome to return them in-store. 
Read also: What Is Walmart Return Policy Opened Electronics?
Without a Receipt
You can return electronics that have been opened to Costco without a receipt. Fortunately, since shopping at Costco requires a membership, receipts are almost wholly unnecessary, even though they expedite the return process.
Your payment method is stored with Costco as a member, so even if you have no receipt, no barcode, or no evidence whatsoever that you purchased the item from Costco on a given day, Costco will be able to pull up your shopping history and know when and how you purchased the item.
That's not to say that you shouldn't keep your receipts because that certainly will make things easier on the poor cashier.
It always seems that when a return is complicated, the cashier that has to handle it is a new hire. So, if you don't have your receipt, take it easy on them.
Digital Games
Like most retailers, Costco does not allow the return of digitally purchased items such as video games or access codes.
These are digital assets and allowing their return would create a massive headache, especially with people's ability to copy purchased digital downloads.
Non-Returnable Electronics
Technically, there are no electronics that you cannot return to Costco, except digital assets, which aren't electronics at all.
However, generators, HVAC equipment, water heaters, and A/C units cannot be returned by mail, although you can bring them into the store.
If you don't happen to live near a Costco, you'll simply be out of luck and will have to make the drive if you want to return a generator, for example.
Read also: What is Walmart's Return Policy After Christmas?
Outside of 90 Days
Costco's return policy is 90 days. After 90 days, you can still return your opened electronics. The catch is, that Costco may not have to pay you the full value for the item.
If you paid $90, Costco may only give you $50 in return, if it is returned outside of the 90-day window.
Now that $50 was just a made-up number by us, not a representation of what Costco will return to you for a returned item that is well outside of the 90 days.
But it's a perfectly reasonable summation of what Costco has a right to do if you return items outside of their policy.
It's also subject to the approval of the manager of the Costco that you go to when you return the item. It may be that you get a completely laid-back manager with an open, agreeable, and friendly personality.
It may also be that you get a manager who worries over every single penny that the store may lose and won't budge an inch over your returned item. It's just a matter of luck.
How to Return Opened Electronics for a Refund
There are two ways that Costco accepts returned electronics, either in-person or through the mail. It all depends on how you purchased the item.
If you purchased it online, you can return it online and if you purchased it in-store, you can return it in the same way. 
Online Returns Through the Mail
To return an item to Costco through the mail, which you purchased online, you will have to log onto your Costco account online.
Locate the item that you purchased (usually in your order history)
Select the Return label
A return label will be generated for you
Box the item up, with whatever safety material you need, packed around it
Take the item to your local UPS store
In-Store Returns
You can return items that you purchased at Costco by going to the Costco you purchased them from, with the item in hand. As discussed above, you don't need a receipt, although that would make things a whole lot easier.
We've already covered the return process for electronic items that you've purchased in-store, you simply bring them back and Costco will find your purchase information in their system.
You will need to bring the method in which you made the purchase to Costco with you as that will make the return easier since it will be the method that Costco recorded. After that, you're all set.
Final Thoughts
Costco has one of the most open and liberal return policies that you're likely to find. They'll even accept items that are well past the 90-day return limit and oftentimes, they will return your money in full, though not always.
One thing is for certain, if you open your electronic purchase and are not happy with it, you can return it to Costco simply and easily.
---
Here are some of my favorite services, products, and Stores
There are affiliate links, so if you do decide to use any of them, I´ll earn a small commission. But in all honesty, these are the exact what I use and recommend to everyone, even my own family.
To see all my of most up-to-date recommendations, check out this resource that I made for you!
BEST Of The Best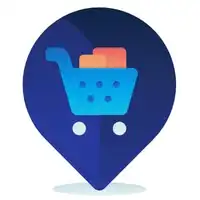 References
https://www.momdeals.com/return-policy/costco-return-policy-5836
Recent Posts