Do you know stores that give you cash back without a receipt? this is one of the questions our readers ask a lot. Well, we´ve got you covered.
It's the Christmas gift that you're never going to use or a Disc Golf Basket for your birthday when you have no idea what Disc Golf even is.
Maybe it's the worst Dirty Santa game you've ever played. Or perhaps, you just really want to return something. The problem is, no receipt.
So, what stores give you cash back without a receipt? I´ve found and listed below 10 stores that give you cash back without a receipt:
1. Costco
2. Sam's Club
3. Kohls
4. Walmart
5. REI
6. Target
7. Bed Bath And Beyond
8. Macy's
9. Nordstrom
10. L.L. Bean
However, it's conceivable that all of the stars, planets, and moons have perfectly aligned for you and you happen to have an item that can be exchanged without a receipt.
It does happen. It's how we got microwave ovens and potato chips.
What Stores Give You Cash Back Without A Receipt
Believe it or not, there are stores that will accept returns without any kind of receipt.
The following is a list of ten stores that will accept your returns, sans receipt, even though you may have to play up the naivete to a slight degree.
1. Costco
We'll start with one of the top retail chains in the country with Costco. Now, despite their "no receipt" return system, Costco does keep everything they sell in their computer system.
If you happen to be a club member, that's great. If not, well, it may not work out so much.
If you happen to be gifted something that you want to return to Costco, you'll have to get the member to go with you. If you're a member, you have a "buying history," much like you'll find in one of the thousand or so tabs on Amazon.com. 
As a member, every time you purchase something it goes into your buying history, so if you need to return it, it's right there in your history, no receipt required.
Costco also doesn't have much in the way of a time limit, except for electronics.
Electronics have a 90-day return policy but even they don't require a receipt. Obviously, for drinks or an expensive bottle of liquor, you can't return it after you've opened it.
2. Sam´s Club
Since they're such a close competitor to Costco—they're literally Costco's only competition in terms of warehouse retail chains—it makes sense to place Sam's Club next on the list.
Sam's Club does something very similar to Costco by keeping your purchasing information in their system.
However, as a member of Sam's Club, you can get online here and locate your receipts for anything that you have purchased going back three years.
Also, like Costco, you can bring your purchased items back to Sam's Club where they can pull your information as well.
If there is no proof of purchase and it is definitely a Sam's Club item, you can get a portion of your original purchase price back or Sam's Club will give you a gift card for the amount of the original purchase price.
Either way, it's still a great deal considering you're showing up with nothing but the item in question, without any real way of proving that you're the one who purchased it.
3. Kohls
Kohls is the retail apparel version of Costco and Sam's Club, with their private brands making up the vast majority of their annual revenue.
Also, in a similar fashion (pun intended) to Costco, Kohls has what they call a "Hassle-Free Return" policy.
Kohls will take your merchandise back with or without a receipt and refund you in a number of ways. If it was a cash purchase, you'll get a store credit that's based on the average price of your returned product over a three-week period.
Standard refunds are issued if you paid with a credit card or a debit card. You can also do an "even exchange," where you pick out an item of equal value and exchange the brand you're returning for the new item.
There is also no time limit on how long you can go before returning the item.
Technically speaking, you could buy a pair of pants from Kohls, let it sit in a drawer for a year and a half, then bring it back with no questions asked and no receipt.
4. Walmart
You have to love Walmart. Despite their propensity for drawing every form of human life—and sometimes other species—to their department stores, Walmart also accepts returns with no receipt. 
They'll refund you in one of three ways: a cash refund, Walmart Gift Card, or an exchange for another product of equal value. There are a few caveats, however. You do have a 90-day time limit on returns.
So if you're looking to return your Poop Emoji Cake Pan—yes that's really a thing—you'll have 90 days to make your move.
Chia Pet Golden Girls Collection not doing anything for you? You can get a cash refund for $19.95 because it's actually worth that much for some reason.
Walmart isn't quite as happy to return electronics, so if you want to try, be sure to keep it in its original package and unopened.
Also, used groceries aren't going to make the list either, because not even Walmart will stoops so low as to buy back your Cheeseburger Onion Rings.
5. REI
REI is an outdoor clothing retailer and they have what they call a "100% Satisfaction Guaranteed" policy for returns and exchanges.
Did you not like their thermal underwear because it was too itchy? Well, you can bring it back.
Apparently, REI doesn't mind accepting returns on clothes that you've actually taken out of the package and put on your body.
As long as it has been "cleaned," anything goes supposedly. It's an interesting way of doing business so when they say 100% satisfaction guaranteed, they mean it.
Unfortunately, the lack of receipt only applies to members. Seeing as most people who shop at REI are members, that's not usually such a big deal.
IF you don't happen to be a member, just drag one of your membership friends in with you and you can exchange your boxer shorts together.
6. Target
Target is a lot like Walmart before Walmart decided to get into the grocery shopping business and with less interesting patrons to be sure.
Target keeps your credit, debit, or Target RedCard on file when you complete a purchase, so it's easy to pull you back up with no receipt.
If someone gifted you something from Target, however, they'll likely refund it, but only in the form of store credit rather than cash or refund the money directly to your card.
Of course, there's always a chance that Target will not be able to locate any evidence that something was purchased there.
If that happens, put on your best puppy dog face, because Target will oftentimes issue store credit for such an item.
It's a 50/50 shot, so be courteous and see where your friendly manners take you.
7. Bed and Beyond
While you won't find Morty, or an all-powerful universal remote, at Bed Bath and Beyond, you will find that they have a pretty open return policy.
They will even help you out if you ordered a large item that was delivered to your home by truck.
If you're returning an item that was delivered to you, you'll have to call Bed Bath and Beyond to make a meeting arrangement so you can get a refund and it doesn't matter what location you return it to.
If you don't have your receipt, you have up to a year to return the item for a full refund.
Bed Bath and Beyond, like many other retail chains, endeavors to keep a record of your purchase via credit, debit, gift card, or even your checking account.
If they cannot locate your purchase with any of those methods, they'll issue store credit in exchange, with the store credit being 20% less than the original price.
8. Macy´s
Macy's is a major retail chain that sells merchandise mostly geared towards women. They also sell furniture to a more limited degree.
They also happen to take return items without a receipt, with the only stipulation being that you still have the tag on the item.
Macy's has also taken up the practice of keeping their sales filed in their system.
If you make a purchase with a gift card, credit card, or just straight debit, there's a good chance that Macy's can pull it back up.
They don't do the typical store credit deal, which remains an option but not what most people look for when returning items. Macy's will refund your purchase in cash or credit back to your card or bank account.
9. Nordstrom
Primarily a clothing retailer, Nordstrom also derives a large part of its revenue from accessories, makeup, and shoes.
Nordstrom doesn't officially have a refund policy, however, that doesn't mean you can't get a refund without your handy dandy receipt.
Nordstrom claims that it issues receipt-less refunds on a "case-by-case" basis and that its primary objective is to make its customers happy. Translation: the customer is always right.
Like other major retail chains, Nordstrom keeps a history of purchases and if there's no history found whatsoever, you can always try the puppy dog face routine again.
10. L.L. Bean
Last but not least we have L.L. Bean which focuses primarily on clothing and outdoor recreation. They also have a pretty liberal return policy. Even better, there's no time limit on returns in which you're seeking a refund.
L.L. Bean typically pays you for your exchange with the method you used to pay originally, as they endeavor to keep track of purchase history precisely for that purpose.
They will also issue return refunds through the mail, however, they'll tack on a $6.50 shipping charge so you may be better off just traveling to the store (if applicable). Either way, it's not a bad deal.
---
Here are some of my favorite services, products, and Stores
There are affiliate links, so if you do decide to use any of them, I´ll earn a small commission. But in all honesty, these are the exact what I use and recommend to everyone, even my own family.
To see all my of most up-to-date recommendations, check out this resource that I made for you!
BEST Of The Best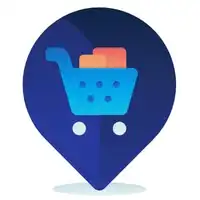 References
https://www.rd.com/list/strangest-things-you-can-buy-walmart/
Recent Posts