Do you know if Walmart grocery take or accepts EBT online? this is one of the questions our readers ask a lot. Well, we´ve got you covered.
Walmart is part of a growing network of retail chains that have robust online shopping sites that offer a lot of conveniences.
You know how convenient it is if you've ever had to hit up a Walmart on the weekend, Black Friday, or within 3 months of Christmas.
So, does Walmart accept EBT Online? As an additional benefit, Walmart accepts EBT for online purchases, so long as the products in question are qualifying items that can be purchased with an EBT card. That's true for both pick-up and delivery options.
However, you should be aware that this is part of the Online Purchasing Pilot Program, and that it doesn't apply to all states.
For instance, you can only use your EBT card for pick-up orders in Arkansas, Alaska, Louisiana, Maine, and Montana. 
Each state is different, so you'll want to check out the FNC Online Purchasing Pilot to determine if your state is eligible—47 states are—what stores they are partnered with, and what purchasing options are available to you.
How To Make Online EBT Purchases At Walmart
You'll have to start with creating an account. This account will allow you to shop, pay for orders, arrange for pickup, or arrange for delivery.
Once your account and profile are created, go ahead and log in.
Most Walmart shoppers have a "basket minimum," meaning they have to have a certain amount of items in their cart before they can pay, process an order, and set up delivery or pickup schedules.
With an EBT card, you do not have to have a basket minimum, however, you will have to wait twenty-four hours after creating your account and logging in for the first time before the "no-basket minimum" is applied to your account.
Sign in to your Walmart pick up and delivery account and choose Payment Methods
Enter your first and last name, followed by your EBT card number
Shop online and add items to your cart
The items added to your cart will tabulate your total price in the upper, right-hand corner of the page. When you are ready to checkout, simply click on the purse icon next to your total.
Once you've accessed your cart, EBT eligible items will be totaled with the remaining balance separate.
If your total is $115.29 and EBT eligible items total $66.52, the $66.52 will get taken care of when you pay with your EBT card.
The remaining $48.77 will have to be paid for with another method such as a credit or debit card.
Select Check Out when you are ready to pay
On the Select Payment screen, you will see your EBT card
Select your EBT card as the payment method
Select Continue
Enter your EBT card PIN #
Select continue to pay for your items
If there is a remaining balance that is not EBT eligible, you will be directed to another page to select a payment method again for the remaining amount.
If you don't have another payment method set up, you can do so now.
You can have more than one payment method saved in the system at a time and you can split payments that way or pay off the remainder when your EBT eligible items are taken care of.
If you're not certain which items are eligible for SNAP benefits and which ones are not, you can always go to the Department of Agriculture's website, the Food and Nutrition Service, to see which items are good and which are not. 
Read also: Can You Use EBT on Amazon
How Does Delivery And Pick Up Work?
Although Walmart's online services for EBT carriers are available in most states, not all states have Walmart on their list. Some of the ones that do may not have delivery and/or pick-up services available.
The states that are listed for Walmart Delivery are also eligible for pick-up as well. To find out if your state is a participant, check Walmart's list here.
Walmart Delivery is subject to availability. You can check here to see if your residence is within their delivery area.
Make sure that your preferred Walmart retail store is the one selected as you shop online.
When you go to check out, there will be an option for pick-up and a time for when you can stop and get your purchased items.
As far as delivery is concerned, if Walmart delivers to your area, that option will be available as well, along with an approximate time for when your items will be delivered.
Shopping on Wamart.com is just like shopping in their store. You can apply eligible, digital coupons whether you are purchasing toys, electronics, or EBT eligible items.
The only significant drawback to shopping at Walmart online is that during the holiday season—especially Black Friday after Thanksgiving, before Christmas, and after Christmas—is that it will be difficult to get convenient pick-up and delivery times.
Occasionally, with pick-up orders, you'll have to swipe your EBT card once you arrive to pick up your items.
This is actually a good thing since you'll want to see that everything is there and in order before you pay.
Read also: Does BJ's Accept EBT Online
Last But Not Least
Remember, double-check your state's eligibility before venturing online and attempting to set up an account with an EBT card.
It would especially be a waste of time if Walmart accepted EBT for online pick-up only when the whole reason you want to sign up is for their delivery options.
Each state has its own thing with the Online Purchasing Pilot. Hopefully, it will continue to grow as more and more states coordinate with the Department of Agriculture and retailers.
---
Here are some of my favorite services, products, and Stores
There are affiliate links, so if you do decide to use any of them, I´ll earn a small commission. But in all honesty, these are the exact what I use and recommend to everyone, even my own family.
To see all my of most up-to-date recommendations, check out this resource that I made for you!
BEST Of The Best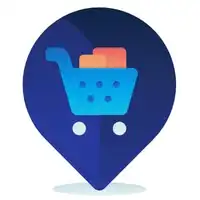 References
https://www.fns.usda.gov/snap/online-purchasing-pilot
Recent Posts