Do you know if you can use EBT on Amazon? this is one of the questions our readers ask a lot. Well, we´ve got you covered.
Amazon is one of the biggest companies in the world, and there's no doubt that most people use this online shopping platform on a regular basis.
With 2-day shipping, subscription savings, and more, this platform offers a faster and more exciting shopping experience that is incomparable to other websites.
So, can you use EBT on Amazon? Yes, you can use EBT on Amazon. Amazon offers the benefit to certain customers of using EBT as a form of payment. Amazon accepts this US government-provided form of food benefits as a valid form of payment for approved food items, and the opportunity is available to individuals in most states.
Read on to learn more about using EBT as payment on Amazon, how it works, the eligibility criteria, and more.
Eligibility for Using EBT on Amazon
While customers can use SNAP EBT benefits to pay for products on Amazon, there are certain restrictions that apply to purchases.
Namely, EBT is a form of payment funded by the USDA reserved solely for food purchases. Further, EBT has different rules for use in different states, and because of this, only certain states are eligible to use EBT as a form of payment on Amazon.
Who Can Use EBT on Amazon?
In order to be eligible to pay with EBT on Amazon, you need to be a valid holder of a SNAP EBT card in the United States.
Specifically, you must be a resident of an eligible state; those in Louisiana, Montana, Hawaii, and Alaska are not eligible.
However, the list of eligible states may expand in the future.
Do You Need a Prime Membership?
It's also important to note that Amazon customers can use EBT as a form of payment, even if they are not Amazon Prime members.
This is good news for EBT-paying customers since Prime memberships may be out of reach of their budgets at the time of purchase.
As long as you have a valid EBT card in an eligible state, you can pay with EBT for eligible products.
Products You Can Buy with EBT on Amazon
When choosing your cart that you'll buy with EBT, keep in mind that EBT is only made for certain approved purchases.
The USDA has an official list of food products that you can and can't buy with your EBT card.
EBT does not cover purchases unrelated to food, such as tobacco, cigarettes, liquor, wine, medicine, toiletries, pet food, live animals, hot foods, paper supplies, and more.
By visiting their web page entitled "What Can SNAP Buy?", you can browse the full list of eligible food items your EBT card will cover. 
Further, Amazon has a set of its own rules restricting which particular Amazon food products your EBT card will cover.
You can use your EBT card to pay for items on Amazon.com and Amazon Fresh.
You'll be able to discern whether or not an Amazon product is SNAP-eligible if it has the label "Shipped and Sold by Amazon" on its product detail page.
If it doesn't have this label, the product comes from a third-party seller and is thus, ineligible for EBT payment.
Other ineligible products on Amazon include food items found in the Whole Foods Market.
Although some of their food items are technically eligible for SNAP according to the USDA list, you can't pay for them with SNAP when you're buying them through Amazon.
Read also: Does Publix Accept EBT Online (Online Orders)
How to Sign Up to Use EBT on Amazon
It's pretty simple to sign up to use EBT as payment on Amazon. Simply use the Amazon SNAP link and follow the straightforward setup process.
If you don't already have an account with Amazon, you'll have to create one to sign up with EBT payment.
Payment Methods
Once you have an Amazon account and sign up with EBT, you can choose to add an EBT card to your Amazon wallet or add it during the checkout process.
Note, however, that you won't be able to apply your EBT funds to tips or fees associated with your order.
You'll have to pay for taxes, fees, and possibly items that are ineligible for SNAP with an alternate form of payment.
These include debit and credit cards, gift cards, and Amazon Cash. You can split your payment between your EBT card and your second form of payment.
Further, if you're looking to use your EBT card on a "Subscribe and Save" purchase, you'll be out of luck. These purchases do not apply to EBT card payments.
How Do Delivery and Shipping Factor In?
Finally, when it comes to delivery, you won't know if your SNAP card is eligible to cover delivery until you sign up and enter your card's information on Amazon.
Note that your EBT card will not cover shipping fees.
However, if you have items in your cart that are not eligible for SNAP, and they meet the free shipping minimum, those items can qualify your purchase for free shipping.
Read also: Does Instacart Accept EBT Cards
Conclusion
Customers in eligible states can use their valid EBT cards as a form of payment on Amazon.
When purchasing USDA-approved and Amazon-approved food items on the online shopping platform, you can put your government benefits to use.
---
Here are some of my favorite services, products, and Stores
There are affiliate links, so if you do decide to use any of them, I´ll earn a small commission. But in all honesty, these are the exact what I use and recommend to everyone, even my own family.
To see all my of most up-to-date recommendations, check out this resource that I made for you!
BEST Of The Best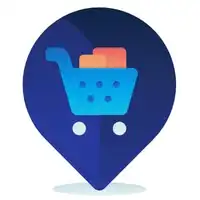 References
https://www.fns.usda.gov/snap/eligible-food-items
Recent Posts