Do you know if Publix accepts EBT online orders?  this is one of the questions our readers ask a lot. Well, we´ve got you covered.
Publix Super Markets, Inc. is an American Southeastern chain of supermarkets dating back to the 1930s.
In addition to being one of Forbes' best companies to work for, this chain is popular among customers, as well.
One thing that makes this store so appealing to customers is that it now allows patrons to use USDA-funded EBT cards to pay for online purchases.
So, does Publix accept EBT Online? Yes, you can add an EBT card as a form of payment for select food products approved by the United States Department of Agriculture. The supermarket chain recently started accepting SNAP benefits as a valid form of payment when you order groceries via Instacart.
Read on to learn more about how you might be able to pay for Publix orders with your EBT card.
Instacart Orders at Publix
Instacart has grown in popularity over the years and most people are at least somewhat familiar with Instacart these days.
What's even more exciting about Instacart, though, is that it has started partnering with certain supermarkets that accept EBT cards as a valid form of customer payment.
Since Publix is one of those partner stores, customers in the delivery range of Publix stores can use EBT cards as a food item payment form in states where Instacart accepts SNAP.
This poses an exciting and convenient option to those benefiting from the Supplemental Nutrition Assistance Program, as they can order from home when it comes to select fresh food items.
Read also: Does Instacart Accept EBT Cards
EBT-Eligible Items at Publix
It's important to note that not every food item for sale at Publix is eligible for EBT payment. In fact, there are only certain food items that you can use EBT funds to pay for. The USDA determines these.
The USDA "What Can SNAP Buy?" article is a great resource for you to look into. This web page details all of the food items eligible for EBT buyers, as well as the products commonly sold at grocery stores that EBT funds do not cover.
Food items that you can buy with EBT funds include seeds and plants meant to produce household foods, cereals, breads, fish, poultry, meats, fresh produce, dairy products, snacks, and non-alcoholic beverages.
On the other hand, you won't be able to buy the following types of items at Publix with EBT funds:
Any type of alcoholic beverage
Cigarettes
Tobacco products
Food for household pets
Cosmetics and hygiene products (toiletries)
Cleaning or household supplies
Hot or already-prepared foods
Medicine, vitamins, or supplements
Live animals
How to Pay with EBT at Publix
The process of getting your EBT funds set up for payment at Publix is actually pretty straightforward. You simply need to have the Instacart app downloaded on your mobile device or be able to access the desktop version on your computer.
Once you have access to an Instacart account, you can add your EBT funds as an official payment method to your wallet.
You can even add the payment method while you're placing an order; so if you forgot beforehand, you won't have to worry.
Adding your EBT funds is as simple as accessing your Account Settings, choosing Payment Methods, and adding the payment method "SNAP via EBT card".
You'll have to enter your billing information and the card details to verify that it is valid.
Payment Restrictions
Note that while it's relatively simple to add, remove, or update your EBT payment method on Instacart to use at Publix, there are restrictions to this method.
Not all states in the US approve the use of EBT funds when buying through the Instacart app.
To be exact, the only states that don't allow this payment method are Louisiana, Alaska, and Montana.
All other states can use SNAP for Instacart purchases, including Publix purchases if you are within proximity of a Publix store.
Further, there are restrictions on EBT payments that go beyond the SNAP-eligible food items. You cannot use EBT cards to cover the cost of delivery fees, taxes, tips, or any other fees or costs associated with Instacart orders.
Because of this contingency, if you want to use EBT to buy Publix items through Instacart, you need to have a secondary payment method set up with your account (debit, credit, or gift card) to cover the cost of fees and non-SNAP items.
Conclusion
There is good news for SNAP beneficiaries. You can use your EBT card as a valid form of payment when you shop Publix stores online through the Instacart app.
It's easy enough to set up your EBT card with your Instacart account, so long as you are in a state that partners with Instacart for EBT payment.
Use your EBT card to cover the cost of USDA-approved SNAP food items where available. You don't want to miss out on this opportunity to shop for groceries from home.
---
Here are some of my favorite services, products, and Stores
There are affiliate links, so if you do decide to use any of them, I´ll earn a small commission. But in all honesty, these are the exact what I use and recommend to everyone, even my own family.
To see all my of most up-to-date recommendations, check out this resource that I made for you!
BEST Of The Best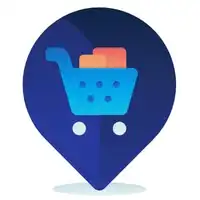 References
https://delivery.publix.com/help/section/360008840551/360043457371
Recent Posts