Do you know if Tupperware has a Lifetime warranty? this is one of the questions our readers ask a lot. Well, we´ve got you covered.
There's not much that you can say that's bad about Tupperware, considering all of the leftovers that need to go somewhere, after all, and Ziploc bags aren't always the best fit for cold food storage.
So, does Tupperware have a Lifetime warranty? Yes, you will find a lot of Tupperware products come with a lifetime warranty, however, not all of them do, including G-symbol products, Q-symbol products, and the silicone parts in microwave pressure cookers.
Tupperware has pretty much become synonymous with any plastic container that you can hold food in for storing in the refrigerator or holding your bolts, screws, and nails in the workshop out back.
But not all generic Tupperware is Tupperware and only Tupperware offers a lifetime warranty on the vast majority of its products.
What Does the Tupperware Lifetime Warranty Cover?
As above-mentioned, the Tupperware Lifetime Warranty does not cover G-symbol, Q-symbol, and various silicone builds that exist in microwave pressure cookers.
Basically, everything else that Tupperware manufactures comes with a lifetime warranty.
In terms of what the lifetime warranty covers with Tupperware products that fall under that umbrella, there are several things:
Breaking completely
Chipping at the edges or corners
Cracking or permanent dents
Warping on anything that was manufactured after 1979
There are also several things that the lifetime warranty doesn't cover. We'll list the uncovered issues below but it makes sense that Tupperware doesn't cover them all because, if you included them, Tupperware would have gone bankrupt years ago.
Staining from foods
Discolorations
Scratches on the surface
Chewing marks (Tupperware isn't going to cover their products against your dog)
Damage from incorrect use in the microwave
Melted containers that have come into contact with a heating element (such as the stovetop)
Warped lids from Tupperware that were manufactured before 1979
The latter list is quite a bit larger than the list of items that Tupperware's Lifetime Warranty covers. However, Tupperware must list them in the fine print so that they won't be held liable for refusing a warranty claim based on the damage that the consumer caused.
Plus, as aforementioned, a company that covered warranty claims for the damage that consumers cause would likely go bankrupt, and rather quickly at that.
Read also: What Is Macy´s Return Policy after 90 Days? (Best Tips!)
Kinds of Lifetime Warranty Deals
According to the fine print from Tupperware, you can file your claim in exchange for items of equal value.
For instance, let's say that you have a casserole Dish Tupperware container that cracks on one of the corners.
You can file a warranty claim on this particular item and let's say that you originally paid $15 for it. Once your claim is approved, you can grab another casserole dish Tupperware container that costs $15.
Tupperware won't allow you to exchange the $15 value of the container that cracked, for a massive, 25-gallon Tupperware container that costs $35.
Nor will you be able to exchange your $15 item for another Tupperware product that costs $16.
That's not to mention the fact that Tupperware is immensely durable and lasts for a very long time. If you try to file a claim for "value-in-kind" on a piece of Tupperware that is 20 years old, you may not be able to find the exact same Tupperware container like the one that broke.
Tupperware Isn't Bound to Value-in-Kind
If you choose something that cost a little less or costs a little more than the original price of the product, Tupperware is not bound to pay you the difference if the item you choose is cheaper.
They are also not bound to give you a product that is more expensive than the item for which you filed a claim, without charging you for it.
If you file a warranty claim for a $10 item and you exchange it for a $15 item, you will likely have to pay the $5 difference between the two items.
Read also: Best Buy Return Policy Opened Electronics (Secrets Nobody Is Talking About)
Get Rid of Your BPA Tupperware
All Tupperware produced after March of 2010 is considered to be BPA-free. If you have older Tupperware that was manufactured before 2010, it may be that it is not BPA free. In fact, it almost certainly has BPA in it.
If you want to know whether or not your Tupperware has BPA in the plastic, you can look at the center of the container, on the bottom. There will be a number there that is within a triangle.
If the number is 7, then your Tupperware container also contains BPA. If the number is a 1 or 2, then you have nothing to worry about.
Fortunately, you may have an opportunity to upgrade for free or possibly almost free. If any of your "7" number Tupperware containers are chipped, cracked, peeling, or slightly warped from microwave use, you can use your warranty claim to exchange it for a newer and BPA-free Tupperware container.
How to File Your Tupperware Warranty Claim
You can file a warranty claim through the mail, online, or by calling and speaking to a Tupperware Customer Service Representative.
Whichever method you decide to use, you will have to return the damaged Tupperware item to get a new one. If the Tupperware item that is broken has a lid, the lid must be returned as well.
You can file an online form by visiting Tupperware's website and navigating to the Tupperware "Contact Us" page and filling out the contact info, along with your message describing the situation.
When you mail the item into Tupperware, you will need to send it to a particular address.
Tupperware
248 Tupperware Rd
Hemingway, SC. 29554
Of course, if you just purchased Tupperware from a third-party retailer, you can always return it to them for a refund or exchange, so long as you are within their timeframe for returned items.
Final Thoughts
Overall, Tupperware has a good lifetime warranty policy on the vast majority of their products, excepting only a few.
For obvious reasons, the fine print on what is not accepted is pretty extensive and is something that you will find with most lifetime warranty offers from most companies that offer it.
---
Here are some of my favorite services, products, and Stores
There are affiliate links, so if you do decide to use any of them, I´ll earn a small commission. But in all honesty, these are the exact what I use and recommend to everyone, even my own family.
To see all my of most up-to-date recommendations, check out this resource that I made for you!
BEST Of The Best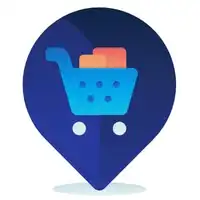 References
https://www.tupperware.com/pages/contact
Recent Posts