Do you know what is Macy´s return policy after 90 days? this is one of the questions our readers ask a lot. Well, we´ve got you covered.
Macy's is a department store that has been around since the mid-19th century. From a business perspective, Macy's has probably seen it all.
In terms of Macy's return policy, it's a pretty open and desirable return policy, however, as with everything else, there are a few caveats along the way.
So, what is Macy´s return policy after 90 days? Macy's typical return policy is a 90-day limitation, with more than a few exceptions. They do not allow returns after the 90 days is up, except for cases where a manager allows it. They generally adhere to their policy, however, so a return after 90 days is an uphill battle.
Not only can you not return items to Macy's after 90 days, but there are also a great number of exceptions to the 90-day limitation and that includes online and in-store purchases equally.
If you're itching to return something, it's important to know the ins and outs of Macy's exceptions as well.
Exceptions to Macy's 90-Day Return Policy
If there is one thing that can be attributed to Macy's return policy is that there are a lot of exceptions. Some of them make sense but others, not so much.
You cannot return items under the Gourmet and Wine label
Items from the "Fur Vault" have a 30-day return window
Small electronics (Macy's doesn't specify) have a 60-day return window
Personal Care items also have a 60-day return window
All jewelry and cosmetic jewelry must be returned within 30 days
Apple products come with a 30-day return, however, iPhones only get 14 days
Bridal Salon by Demetrios are not returnable
Backstage items have 30 days
You cannot return Beauty Box items
Bonus gifts have to be returned with the item that they are associated with
All designer brands have a 14-day return window
Furniture and mattresses return policies fluctuate 
Last Act items have a 30-day return window
Locker Room by Lids has a 30-day return window
Optical purchases have a 30-day return window
Style Your Ring purchases have a 30-day return window
Macy's has no stated policy on Home Accessories
Finish Line products have a 45-day return policy
Dresses have a 60-day return policy
Area Rugs have a 30-day return window but only if you purchase them online and the ones purchased in-store have to be returned within a week
If you're wiping the sweat off of your forehead after pouring over that list, we don't blame you. It was a lot of fun typing it though.
If you're worried about whether or not the product that you want to return qualifies and for how many days, you may want to refer back here or call Macy's.
Read also: What Is Macy's Return Policy After Christmas? (Secrets Nobody Is talking About)
How Does Macy's Handle Online Returns?
You are free to bring any of your online purchases back to a physical Macy's store if you want to, so long as they are returned within the appropriate window.
However, you can also return the items you purchased by mail, which may be easier if there are no Macy's stores anywhere near your location.
To start a mail-in return, go to this page
Select the "Start a Return" tab
Or, you can enter your order number, which may be an easier method
Sign in
Fill in the appropriate information and provide Macy's with a reason for the return
Print out your shipping label
Box up your items (in the original packaging if at all possible)
Send it on its way
If you want to bring your online purchase into a Macy's store, you're certainly welcome to do so and it will definitely be the fastest method for getting your return processed.
Be sure to return to the same page that you would go to if you wanted to start a mail return.
Enter your order number and retrieve your invoice if you don't already have it.
When you sign up for a Macy's account (which you have to do if you want to order online) your username is your email address and you can retrieve your invoice from there as well.
Make sure that your return is in the original packaging, unused, and new condition, just like it came out of the box. Put it together with your invoice and head to Macy's.
Though Macy's doesn't implicitly state that you have to do so, make sure that you bring your ID with you.
Read also: What Is GAP Return Policy after 90 Days? (Secrets Nobody Is Talking About!)
How Does Macy's Issue Return Refunds?
If you return your item within the correct timeframe, Macy's will generally issue you a refund in the same method which you paid. However, you will also have a choice to go with store credit as well.
If you return an item after the 90-day return period, it's a matter of whether or not management will work with you. Since Macy's doesn't have an "after 90-day" return policy, it's hard to say how they would refund you if it were to be approved.
We suspect that it will probably be a return in the form of store credit only but there's no way of knowing for sure and management is different at every store, so it's likely to be different as well.
Returning Gifts to Macy's
Returning Gifts to Macy's is generally pretty easy, so long as you bring along the gift receipt with you. If you don't, Macy's may or may not accept the return.
One thing is for certain, it will be a matter of you having to sweet talk management to get your way.
If you do have the gift receipt, Macy's will give you the refund in the form of store credit. They won't give you cash and they won't place the funds on your credit card.
You will instead receive an in-store gift card in the amount of the returned gift's value.
All Things Considered
It would be one thing to say that Macy's has a pretty standard return system in which they strongly adhere to the 90-day policy.
However, Macy's has products all over the place in terms of when they can be returned, if at all.
One thing is for sure, the 90-day return window is pretty much set in stone.
---
Here are some of my favorite services, products, and Stores
There are affiliate links, so if you do decide to use any of them, I´ll earn a small commission. But in all honesty, these are the exact what I use and recommend to everyone, even my own family.
To see all my of most up-to-date recommendations, check out this resource that I made for you!
BEST Of The Best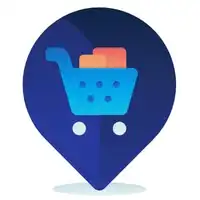 References
https://pricematchguarantee.net/macys-return-policy/
Recent Posts