Do you know if Otterbox has a lifetime warranty? this is one of the questions our readers ask a lot. Well, we´ve got you covered.
Otterbox has been known for its protective phone cases for a long time now. In fact, despite all of the competition that descended on the smartphone industry, in terms of protective coverings, Otterbox has held strong, even at a high price point.
So, does Otterbox have a Lifetime warranty? Yes, Otterbox does have lifetime warranties on their products, at least some of them, however, the lifetime warranty is defined by Otterbox and isn't the lifetime warranty that you think it is or what it sounds like it should be.
Otterbox sells three categories of products that are labeled "lifetime warranty" products. These are the Otterbox Outdoor Collection, Otterbox Smartphone and Tablet Cases, and Otterbox Mobile Accessories.
All three of these products have "lifetime warranties" but "lifetime," as defined by Otterbox, is several years.
Read also: Best Buy Return Policy Opened Electronics (Secrets Nobody Is Talking About)
Otterbox "Lifetime" Warranty
The three above-listed products come with definitions of what Otterbox claims to be the lifetime of the product, rather than a perpetually unending lifetime guanrantee.
Otterbox Outdoor Collection Products: Lifetime of the product. 5 Years from the date of purchase.
Otterbox Smartphone Cases and Tablets: Lifetime of the product. Seven years from the date of purchase.
Otterbox Mobile Accessories: Lifetime of the product. Two years from the date of purchase.
As you can see, Otterbox's idea of "lifetime" and your idea of "lifetime" is probably not going to be the same.
Otterbox has a Private Collection, a Limited Edition collection, and several "Specialty" products that they sell under warranty.
However, these items have standard, one and two-year warranties attached to them and do not fall under the same umbrella as the rest.
According to Otterbox, warranty claims that fall within the Otterbox definition framework will be honored by Otterbox.
Unfortunately, you will be responsible for all shipping, handling, and the taxes associated with returning the item to Otterbox and the shipping of the replacement item, if there is one.
Otterbox does offer free standard shipping for all orders that are more than $50 but that doesn't count for items being exchanged or refunded under warranty.
Read also: Amazon Return Policy Opened Electronics? (Secrets Nobody Is Talking About)
How to File a Warranty Claim with Otterbox
It's pretty simple to file a claim for an item that is still under warranty. All you need to do is go online to Otterbox.
Go to the Otterbox Warranty page listed in the above link
Select the Get Started tab in the center of the page
Select where you purchased the Otterbox product
Select Next Step
Select from three choices: Product Finder Get Started, log in and View Order History, or Look Up an Order
Select your product
Fill in the rest of the form
Submit
You'll have a shipping label generated but, as stated above, you will be in charge of the shipping and handling costs and Otterbox won't cover that, even down the road when and if it is determined that the Otterbox product was deficient after all.
You can also file a claim by contacting the Otterbox customer service line at 1-855-688-7269 and doing so over the phone.
According to Otterbox, you can file a claim no later than 60 days after the expiration of the warranty.
So, even once the warranty expires, you will have a small, 60-day window in which to file a claim. Keep in mind, that Otterbox will not honor a warranty for damages that it considers normal wear and tear.
"Normal wear and tear" includes scratches, dents, and abrasions for dropping the Otterbox and the item it is protecting and/or normal, everyday use.
Otterbox requires that you send them a picture of the product that you are filing a claim on. In some cases, Otterbox may require you to send in that product, at your expense, of course.
On their webpage, in the Warranty Claim Process fine print, it states quite clearly, "Otter reserves the right to charge a shipping and handling fee in connection with the evaluation and fulfillment of any warranty claim."
Will Otterbox Replace Your Device if the Otterbox Case Fails?
It was once a well-heard understanding that if your device, such as a smartphone, broke while within a protective, Otterbox case, that Otterbox would replace your phone for you, free of charge.
Unfortunately, that's not the case, even if it might have been at one time. Otterbox will only replace the case itself if it is within the "lifetime" guarantee offered by Otterbox for all of its smartphone cases.
Otterbox is not and will not be responsible for the damage of any device inside one of its cases, so you would be out of luck on that one.
The only way that you are going to get your phone replaced is through insurance.
Fortunately, several insurance companies will be happy to insure your smartphone at very little cost to you.
SquareTrade: A subsidiary of Allstate, SquareTrade costs only $9 for the maximum monthly premium with a $149 deductible per claim.
AppleCare+: If you have an iPhone, this one is a no-brainer. It will cost you roughly $80 for a year's worth of coverage in addition to a small deductible if something happens to your iPhone.
Akko: The number 1 ranked insurer for smartphones, Akko is between $6 and $12 per month, depending on the amount of coverage that you want to go with. And it covers just about everything.
Geek Squad: It costs around $7 per month with a $150 to $250 deductible, but Geek Squad covers every aspect of damage, theft, or loss of your smartphone or another device.
So there are other ways to go if your phone is broken while it is inside of an Otterbox protective case.
Since Otterbox isn't going to replace or repair your phone if their own, guaranteed equipment fails, you'll have to seek solace elsewhere.
How Durable is the Otterbox?
Otterboxes are considered some of the most rugged and durable options on the market. They come in various combinations of synthetic rubber and polycarbonate shells that make the cases fairly solid.
Different styles of Otterbox all have levels of thickness and design, but they're all meant to be shockproof and damage resistant.
They're also drop-tested for heights between 4 and 26 feet. That means they're tested to be able to withstand falls from something roughly the height of a second story on a building.
Do Otterboxes Protect the Screen From Cracking?
Otterboxes can protect the screen in most cases, though accidents are always possible.
The original Otterboxes had a thin plastic screen protector but it was discontinued for various reasons.
The original thin plastic cover was too prone to letting dirt and other things under it, which could scratch or otherwise damage it. The thin stick-on film that replaced it was also discontinued because it scratched easily and could become useless.
The thin plastic screen protector was replaced with a high lip that stops most damage. This will protect your phone from damage that comes from being dropped on its edge, or on the back.
It can even protect against most facedown drops, however, your screen may take damage if dropped face down on an uneven surface with upraised projections.
How Can I Get A Free Otterbox?
According to multiple sources, simply go to the otterbox website and follow these steps:
– Access www.otterbox.com
– Locate and click on the 'Support' tab
– Click on Warranty
– Follow the given instructions to pick the case you need.
– Check out and pay the shipping and handling fees to get your otterbox shipped directly to you.
You'll need to fill out some information, but there will be no receipt or other proof of purchase required, especially if the claim is within one year of receiving your Otterbox.
How Do I Set Up My Otterbox Warranty?
Every Otterbox is automatically under a guaranteed warranty for one year after purchase as long as it is sold by a licensed Otterbox retailer with adherence to Otterbox quality controls. There is no registry, proof of purchase or receipt required.
You can make a warranty claim online in a few easy steps. Or you can call their toll-free number: 1-855-688-7269
Limited warranties require no additional setup, and have the following time limits, according to the official Otterbox Global Limited Warranty:
2 years for Specialty Products and Mobile Accessories
5 years (Lifetime) for Otterbox Outdoor Collection items
7 years (Lifetime) Smartphone Cases and Tablet Cases
Warranty claims can be made up to 60 days after the warranty expires. If proven valid, you'll receive a new Otterbox case for your device at no charge.
Does Otterbox Warranty Ask For Proof Of Purchase?
Otterbox does not request receipt or other proof of purchase for warranty claims within one year. Just fill out the information requested on the website and your new Otterbox will be shipped to you.
For claiming a Limited Warranty, which extends 2 to 7 years, proof of validity may be requested. Proof of purchase may not be requested, but you may be asked to send in the defective item to be examined before it is replaced.
Note that this warranty does not apply to any electronics contained within the Otterbox if they happen to get damaged.
Is the Otterbox Waterproof?
Otterbox cases are not fully waterproof, due to the general mechanics of being attached or replaced. They are, however, somewhat water resistant.
According to Otterbox examiners, the Otterbox is water resistant for up to 30 minutes, and to a depth of 2 meters. In other words, it might protect your phone from being dropped in a pool or a puddle.
It would also survive being exposed to rain, or wet fabric.
However, it wouldn't survive being left underwater for longer than it takes to grab it, and if you dropped it in the deep end, then it might not handle the depth well.
You couldn't take it diving or anything like that without additional protection.
Will LifeProof Replace a Broken Case?
LifeProof, as a subsidiary of Otterbox since 2013, will replace a broken case at no charge if it is damaged due to a manufacturer defect or a problem with construction.
It may not replace a case damaged due to personal activity unless it can be proved that the damage is due to an inherent flaw in the materials or manufacture of the case.
LifeProof will replace items under warranty for no cost if the damage occurs within one year of the original purchase.
You can apply for a replacement case on lifeproof.com. Once you have filled out the request and submitted the serial number for your device case, you should be able to purchase a new case with no payment necessary except for shipping and handling fees.
All Things Considered
Although Otterbox claims to offer lifetime warranties on many of their products, there is the subtle and unannounced reality that "lifetime" is a bit malleable when it comes to defining characteristics.
There's nothing wrong with getting an Otterbox because they are perfectly suitable for protecting your phone, albeit at a steep price.
However, it may be a good idea to grab some smartphone insurance while you're at it.
---
Here are some of my favorite services, products, and Stores
There are affiliate links, so if you do decide to use any of them, I´ll earn a small commission. But in all honesty, these are the exact what I use and recommend to everyone, even my own family.
To see all my of most up-to-date recommendations, check out this resource that I made for you!
BEST Of The Best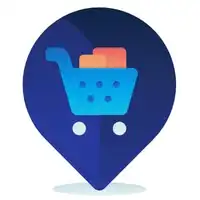 References
https://www.snowlizardproducts.com/is-the-otterbox-lifetime-warranty
Recent Posts