Do you know what Lululemon leggings Lifetime Warranty is? this is one of the questions our readers ask a lot. Well, we´ve got you covered.
When you think of Lululemon Athletica, what are the two words that typically follow that? Is it "lifetime warranty," perhaps? Because if so, you wouldn't be the only one. We first heard about this amazing offer from a TikTok user.
However, if something sounds too good to be true, then it usually is. And you guessed it — the lifetime warranty exchange isn't as great as it sounds.
But enough about that for now — We love getting our value for money — and we know you do too. But sometimes, things are too good to be true. We're debunking the Lululemon leggings lifetime warranty conundrum.
We have all the time in the world to get into that. Let's take a brief look at who Lululemon is before we go any further.
Who Are Lululemon? What Do They Make?
Lululemon was started by people who love to move, sweat, and weren't happy with the run-of-the-mill clothing out there for athletics.
So, they built their athletic wear community by crafting tailored gear that is simply perfect for all types of exercise.
The Truth About The Lululemon Lifetime Warranty
Our blurb about the company may have come as no surprise if you've already purchased from Lululemon. However, we have some bad news.
The Lululemon leggings lifetime warranty is a lie.
But let us be clear, the company never meant to suggest that they were offering a warranty for your lifetime (i.e., however long you have the product for).
Instead, their quality promise extends only to what is considered to be the product's practical lifetime. Anything beyond that or products sold through Like New aren't covered.
Here's How Lululemon Ensure You Love Their Clothing
Despite the quality warranty, Lululemon ensures they rarely have to use it. How? Because of the three steps, they take to make sure you love the products you buy. Find them below:
#1 The Athlete-Approved Performance
You can't make A-star athletic wear without consulting the gold-star athletes themselves — and that's exactly what Lululemon does to ensure you love their products.
They've been chatting with yogis and athletes alike since 1998, and since then, they've made some seriously high-performing clothing.
Their customers, like you, allow them to understand where they can manipulate their clothing to offer an increasingly better solution to staying comfy in sweaty circumstances.
#2 The Fabric
Athletic wear or not, the material matters. Lululemon Athletica knows better than most the importance of selecting the correct fabric.
Not only should it hug you in all the right places, but it should suck up moisture like nobody's business.
Oh, and the even more impressive thing about this attire company is that they make the fabric when the perfect option doesn't yet exist. Talk about high-quality products!
#3 The Craftsmanship
Lululemon knows exactly how to make gear that fits like a glove and performs flawlessly. According to them, it takes hundreds of hours to tailor the perfect garment, so it feels like your second skin.
And who wouldn't want that?
The team thinks about every single tiny detail. From how the material wicks away sweat to the seam placement. They don't take any shortcuts, which is something we truly admire.
And even after all that, you can return it if it's not for you. This brings us nicely to the next section.
Buying Lululemon
Click the link to Amazon and get Lululemon Bestsellers today
So, How Does Lululemon's Returns Policy Work?
The returns policy offered by Lululemon allows you to send your full-priced items back within 30 days from purchase for a refund.
It must be a new item in its original condition, including the product and rip tag attached.
However, it's important to note that not all items are eligible under the returns policy, even if you bought them at full price. The non-refundable products are as follows:
Men's underwear
Women's underwear
Socks
Water bottles
Swimwear without the protective liner
How to Return Your Lululemon Product
There are two ways you can return your items — in stores or online. Find the step-by-step guide for each method below:
Returning Your Products Online
Log into your Lululemon account.
Head to the "Orders" page.
Selection "Order Details."
If the products you bought are eligible for a refund, you'll find the "Return Items" button.
Fill in the form.
Download your return label.
Drop your return to your closest FedEx or USPS location.
Wait for 7 to 15 days for your return to be processed.
Returning Your Products In-Store
Bring the item and your receipt to your store within the 30-day period.
A store employee processes your refund in the original payment form.
What About Sale Items?
Earlier, we mentioned that the refunds policy is only for full-priced items. All sale items (i.e., WMTM or We Made Too Much" are final sale.
You can't exchange nor return them. If you shop in-store, the purple sticker on the item's label indicates the final sale status of the product, so it's clear before you purchase.
Okay, Now What About The Lululemon Warranty?
That TikTok user may have got it wrong when they said Lululemon offers a lifetime warranty exchange; however, the company does have a "quality promise" which extends to all products, including We Made Too Much items.
The promise (i.e., warranty) is honored case by case. Usually, Lululemon attempts to fix the clothing before they permit a refund or exchange.
How do they do this, we hear you ask? Well, they outsource to sewists who are highly skilled in fixing zippers, ripped seams, buttons, and so much more.
In the event that something can't be fixed, they do one of the following:
Provide you a gift card
Refund for cash or the original tender
Exchange your item for something new in your local store
Our favorite thing about the quality promise is that they honor the warranty anywhere between 2 and 5 years from the date of purchase!
However, it does not extend to the standard wear and tear. You need to contact your local GEC representative (i.e., Lululemon's customer service team) to find out whether your garment truly falls under the quality promise guidelines.
Situations Where Lululemon's Quality Warranty Becomes Void
As you may well imagine, there are quite a few reasons why Lululemon won't allow your item to take part in their quality promise. These are as follows:
Products that have promotional designs or screenprints on as it typically means you receive them for free.
Products that are more than five years old.
You have altered the item or made non-Lululemon adjustments. This can be anything from hemmed pants to adding patches on the sleeves.
You don't have a receipt for your product. Although sometimes you could get an amazing GEC or Educator who doesn't mind exchanging the item for you regardless.
It's a counterfeit item. The Educators or GEC reps can let you know whether your item is legitimate or not.
Your products are pilling. The end of 2019 saw Lululemon make pilling a non-quality problem.
Lululemon Lifetime Warranty: Debunked
If you are unsure of whether your item qualifies for the promise, you can always get in touch with the GEC representatives near you. They'll be able to help you sort everything out.
Yes, it's a shame that the company won't guarantee your products forever. But the fact they're willing to repair, exchange, or refund eligible items for up to 5 years is astonishing, in our opinion!
You'd be hard-pushed to find that kind of value anywhere else!
---
Here are some of my favorite services, products, and Stores
There are affiliate links, so if you do decide to use any of them, I´ll earn a small commission. But in all honesty, these are the exact what I use and recommend to everyone, even my own family.
To see all my of most up-to-date recommendations, check out this resource that I made for you!
BEST Of The Best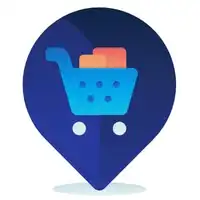 References
https://info.lululemon.com/help/our-products/quality-promise
Recent Posts