Who makes Kirkland dress shirts? Kirkland dress shirts are made by Costco. Costco is a famous discount retailer which offers warehouse goods to members.
This type of store is also called a warehouse club. Kirkland is the name of the store brand at Costco.
Why is Costco's brand called Kirkland?
Costco's signature store brand is named after the first Costco warehouse, which is located in Kirkland, Washington. The full name of the private-label brand is Kirkland Signature.
Where are Kirkland shirts made?
The origin of Kirkland shirts can vary depending on which suppliers Costco is working with to produce them. Currently, Kirkland shirts are made in Indonesia and Egypt.
Costco does not manufacture any of its own signature products. All manufacturing is done by 3rd party companies and sold ready-made to Costco.
Are Kirkland shirts good?
Customers rate Kirkland dress shirts very highly on Costco's customer review section. The dress shirts range from 4 to 5 stars.
Reviewers like the heavier weight of the cotton used on the cotton shirts, which reduces wrinkling. The most common complaint is that the fit can be bulky, so if you are slim you may consider getting your shirt tailored.
Costco has a generous refund policy, so if you are not satisfied with your dress shirt you can get a full refund.
What styles of dress shirts does Kirkland offer?
Kirkland offers a range of dress shirt styles for men. The main categories are traditional, tailored, and sport.
Within those categories, you can find spread collars and button-down collars as well as an assortment of colors and patterns.
You can purchase some traditional or tailored shirts with an exact sleeve length for a precise fit.
Does Kirkland offer women's dress shirts?
Kirkland signature does not currently offer women's dress shirts, only men's. However, Costco has additional clothing brands in rotation like Izod, Vince Camuto, and Lucky Brand.
You might still be able to find women's dress shirts at Costco through these external brands, but it varies by location and season.
How much do Kirkland shirts cost?
Kirkland Signature dress shirts range from $14.97 to $19.99 depending on the style of the shirt. The traditional and tailored styles typically cost $19.99.
The performance sport shirts cost $14.97. Some Costco super fans believe that prices ending in a .97 instead of a .99 at Costco designate limited-time deals offered at or below cost.
Why are Kirkland shirts so inexpensive?
Costco has made a commitment to selling affordable clothing to its customers. For this reason, the markup limit on all Kirkland Signature clothing is 15%.
If Costco manufactures a shirt at-cost for $20, the markup would be $3.00 at most, for a total of $23.00.
Do Kirkland shirts shrink?
No, Kirkland shirts are not likely to shrink with normal use and washing. As with any dress shirt, make sure to follow the care instructions to minimize shrinkage or damage.
Kirkland dress shirts can be washed in warm water and dried at a medium setting.
Which fabrics are available for Kirkland dress shirts?
The fabric depends on the style of the dress shirt. Tailored and traditional Kirkland dress shirts are offered in 100% cotton, while the performance sport shirt is made from a sweat-wicking blend of polyester and Lycra.
Do I need to iron my Kirkland dress shirt?
Most Kirkland dress shirts are offered in low-iron or no-iron fabrics. The affordability and easy fabric care for Kirkland shirts make them a consistent customer favorite.
Does Kirkland offer big and tall sizes for dress shirts?
Yes, Kirkland offers big and tall sizes. You can find big and tall sizing in all three styles of dress shirts: tailored, traditional, and performance.
Is Kirkland a good quality brand?
Kirkland is one of the most highly rated private-label store brands. Kirkland Signature is typically in the top 10 brands with the highest customer satisfaction rating annually, as reported by the American Customer Satisfaction Index (ASCI). Kirkland also does well with Consumer Reports.
How much does a Costco Membership cost?
For a standard Gold Star Membership at Costco, the annual fee is $60. If you go for a Gold Star Executive Membership, you will pay $120 annually.
However, Executive members get 2% cashback on all purchases, up to $1000 of total cashback each year.
Can I order a Kirkland shirt without a Costco Membership?
Yes, you can purchase a Kirkland shirt even if you don't have a Costco Membership. For non-members, Costco items can be purchased online at the Costco.com website for the member price plus an additional 5% non-member fee.
Does Costco offer discounts for bulk orders of dress shirts?
Yes! Costco offers a discount of $20 off if you purchase 5 shirts and $50 off if you purchase 10 shirts. This is a great option to offset the cost of the non-member fee if you aren't ready to join Costco yet.
---
Here are some of my favorite services, products, and Stores
There are affiliate links, so if you do decide to use any of them, I´ll earn a small commission. But in all honesty, these are the exact what I use and recommend to everyone, even my own family.
To see all my of most up-to-date recommendations, check out this resource that I made for you!
BEST Of The Best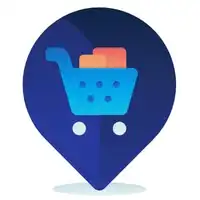 References
https://www.costco.com/mens-dress-shirts.html
https://www.costco.com/kirkland-signature.html
Recent Posts