Kirkland jeans are durable, stylish, and have a great price. They're made of heavy-duty denim with a button and zipper closing. They're comfortable to wear and easy to maintain.
But, who makes Kirkland jeans? Kirkland Signature jeans are made with 100% pure cotton. Costco is selective with cotton. A third-party textile company in Madagascar processes the cotton and manufactures the jeans under the Kirkland Signature label.
Kirkland Signature blue jeans are manufactured in Madagascar. We're looking at the details of Costco's private-label jeans.
Read on to find out more about the quality of Kirkland jeans and what to expect when you buy a pair.
Kirkland Signature Jeans
Kirkland Signature jeans are sold for men. A few years ago, Costco discontinued its old style of Kirkland jeans. It was only a temporary move, though.
Costco revamped its private-label jeans at that time. They made a shift toward jeans that are more in line with current trends. They also moved manufacturing from Mexico to Madagascar.
The original Kirkland jeans were considered work pants. While the newer style is just as durable, the look of them is more versatile.
They look like work pants, but also look good paired with a nice shirt and shoes.
Read also: Who Makes Kirkland Dress Shirts (Clothing)
Sizes and Fit
Kirkland Signature jeans come in a relaxed fit. They have reinforced belt loops and double-seam stitching. Color options are subject to availability in your area.
You can purchase Kirkland jeans in waist sizes from 30 inches up to 50 inches. The inseams come in 30, 32, or 34 inches.
Care
Kirkland jeans are machine washable. Wash them in cold water with other similar colors. You can wash them on your machine's normal cycle.
You can also throw them in a tumble dryer.
You can even dry clean Kirkland jeans, if you'd like. They hold up well under a warm iron, as well.
How Much Do Kirkland Jeans Cost (Price)
Kirkland jeans have a price of $13.99 on the Costco website. In-store prices may vary.
Costco offers an online clothing savings program for some items. Should you purchase 5 pairs of Kirkland jeans, you save $20. You save $50 if you buy 10 pairs of Kirkland jeans.
If you order Kirkland jeans and find you are not satisfied, you are entitled to a full refund of your purchase price. This is a guarantee that Costco attaches to all of its Kirkland Signature products.
Does Costco Sell Other Brands of Jeans?
Costco sells some other brands alongside its Kirkland Signature jeans.
Brands for men include English Laundry, Levi's, Eddie Bauer, Urban Star, Chaps, and GH Bass. Selection depends on availability and region.
Read also: Who Makes Kirkland Luggage (Costco Luggage)
Where Are Kirkland Jeans Made?
Kirkland Signature jeans are currently made in Madagascar. They have also previously been made in Mexico.
Beware of jeans labeled as Kirkland Signature that are made in China. Costco does not send cotton to China for jeans manufacturing.
Any Kirkland blue jeans indicating they're made in China are not authentic. 
Does Costco Sell Kirkland Jeans for Women?
Costco does not sell Kirkland jeans for women. While the company sells plenty of other clothing for women, Kirkland Signature jeans are not offered.
There isn't enough demand for these rugged jeans from women. Costco strives to offer products people want.
Plenty of other clothing options are offered for good value in the women's clothing department.
Click the link to Amazon to get the best Kirkland Jeans For Women
Where Are Kirkland Jeans Sold?
Kirkland jeans are sold in Costco stores. You can also purchase them on the Costco website. Amazon offers Kirkland Signature jeans for sale.
People sell the Costco private label jeans on ebay, Poshmark, and Mercari, as well.
Why Are Kirkland Signature Products So Good?
Kirkland Signature was established by Costco as a high-quality, low cost alternative to other brand-name products on its shelves. The company wanted to offer something to customers that would help it stand out.
While we don't always know who manufactures the Kirkland Signature brand products, we do know that many major brands are involved in making Costco's private-label line of goods.
The major brands often have named products sitting on the shelf at Costco next to Kirkland Signature items they manufactured for the wholesale giant.
Kirkland Signature products are good quality because that's what Costco intended for its brand all along.
They were meant to be priced lower than other brand-name goods but with similar levels of quality.
Final Thoughts
We don't know the exact name of the company responsible for manufacturing Kirkland Signature jeans.
We know they're made of high-quality pure cotton and made in a textile factory in Madagascar.
We know that Costco once discontinued the Kirkland jeans line to revamp the design. We also know they're durable and comfortable.
You can buy Kirkland jeans feeling good about the price you pay and the quality you're getting. Costco doesn't cut corners to offer low-cost items from their private label brand.
Kirkland jeans are made to high standards set by its parent company, Costco.
---
Here are some of my favorite services, products, and Stores
There are affiliate links, so if you do decide to use any of them, I´ll earn a small commission. But in all honesty, these are the exact what I use and recommend to everyone, even my own family.
To see all my of most up-to-date recommendations, check out this resource that I made for you!
BEST Of The Best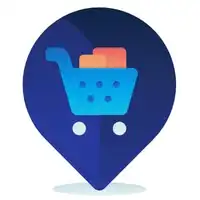 References
https://www.costco.com/pants.html
https://www.costco.com/kirkland-signature-men's-jean.product.100513855.html
Recent Posts