Do you know what Home Goods return policy is? this is one of the questions our readers ask a lot. Well, we´ve got you covered.
While it seems pretty simple to return items at Home Good stores, some rules and regulations must be followed and adhered to.
Not all items can be sent back to the store, and no store is required to give you back cash or credit for returned purchases.
So, what is Home Goods return policy after 30 days? Home Goods have a 30-day return policy in place if you hope to get your money back. If you are okay with simply receiving store credit, unused items can be returned after the initial 30-day return period.
What Is Home Goods Return Policy After 30 Days
If you recently realized you have a Home Goods item you've been meaning to return still sitting in your vehicle and it has been over 30-days since your visit, you are not entitled to receiving your money back.
However, if the product is unused, undamaged, and unaltered, it can be brought back to any Home Goods location for store credit.
The item needs to be returned with the original purchase receipt to receive your gift cards or store credit—tags still in place and a valid form of ID.
What is Home Goods Refund Policy Within 30-days?
If you went out shopping and picked up an item for your home and then realized it doesn't really go well with your decor, you can simply take it back to the store and get a full refund in whatever way you originally paid for the item. TO do this, you will be required to bring along your receipt.
If you purchased the item with cash, you would receive a cash refund. If purchased with credit, that money will go back to your card.
If you made the purchase by writing a check, you have to wait for 10-days before the refund can be processed; then, you will get your money back in cash.
Read also: What Is J Crew Return Policy after 30 days (Secrets Nobody Is Talking About)
Can You Return an Item at Home Goods Without a Receipt?
Yes, returning a purchase at Home Goods without a receipt isn't as easy as when you have one, but it is possible.
You have to bring the item back in its original condition and a valid form of ID, your address, and phone number, then be ready to sign for the return.
The problem with this process is that you could be denied a refund if their refund verification system rejects the request.
This system has been put into place by many retailers in order to protect themselves against refund fraud and can deny returns at any time.
Typically, the only reason the system denies a return is if it indicates you have made numerous returns in the past.
Can You Return Items Purchased Online at One of the Physical Locations?
Yes, Home Goods wants to make returning items easier on their customers, allowing them to take online purchases back to any of their local brick-and-mortar locations.
On the flip side, customers cannot return items purchased at physical locations through the mail.
Other items that are not accepted for a refund from Home Goods include but may not be limited to:
Items that cost more than $1000
Handbags that cost more than $499
Open beauty products
Long occasion gowns
Used Items
Broken Items
Items altered in any way from the condition they were purchased in
Items such as bathing suits, lingerie, and men's underwear must have all tags and stickers still in their original position in order for the item to be accepted as a return.
Read also: What Is Ross Return Policy after 30 days
What is Home Goods Exchange Policy after 30-days
Exchanges are only valid for 30-days after the item was originally purchased. While it is always easier to go through the process with the proper receipt, it isn't actually required.
If you can not find your receipt, simply bring along a valid state-issued form of ID.
The guidelines for items that are eligible for exchanges are similar to those of returns. The product to be exchanged must be in brand-new condition, not worn or washed, not damaged or altered in any way.
Can You Return Your Home Goods Purchases to a TJ Maxx or Marshalls Store?
While you may be able to interchange each store's gift cards for initial purchases, you can not return products from one brand to the other.
If you buy an item from Home Goods, that item has to then be returned to a Home Goods. This rule relates to in-store and online purchases.
Can You Return Items Purchase with a Gift Card to Home Goods Stores?
Yes, any products purchased with a gift card can be returned to any Home Goods locations in exchange for store credit. You will not be given cash for these returns.
Can You Return a Gift to Home Goods Stores?
Home Goods accept gift returns and exchanges. It is easier to handle the process if you have your gift receipt. If you do not have a gift receipt, you will be required to show your ID.
With or without a receipt, you will receive store credit for any gift item returned.
Summing Things Up
Home Goods stores make returning unwanted or un-needed items extremely easy, even if the return doesn't happen within 30 days.
While having a receipt may speed up the process, you can even make returns and exchanges at these specific stores without one.
---
Here are some of my favorite services, products, and Stores
There are affiliate links, so if you do decide to use any of them, I´ll earn a small commission. But in all honesty, these are the exact what I use and recommend to everyone, even my own family.
To see all my of most up-to-date recommendations, check out this resource that I made for you!
BEST Of The Best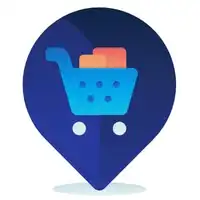 References
https://www.homegoods.com/us/store/jump/topic/return-policy-for-items-purchased-in-stores/18400006p
Recent Posts