Have you ever asked yourself or your friend if Target accepts EBT for delivery orders? Well, you are at the perfect place to find the answer to such a question.
Currently, Target does not accept EBT for delivery orders, pickup orders, online orders or curbside orders. However, Target recently revealed a plan to begin accepting EBT as an online payment option in late April 2022.
Target customers will receive their EBT eligible food orders through Shipt (Target's delivery service). At present, EBT is accepted for in store purchases.
Target accepts EBT cards for all program approved items. EBT card payments can be processed at a cashier station or used in self-checkout kiosks.
How do I use EBT at Target?
EBT, or Electronic Benefit Transfer, cards are used to deliver SNAP benefits to households that may be experiencing food insecurity.
SNAP stands for Supplemental Nutrition Assistance Program, and is known more often as "food stamps." EBT cards are currently accepted at in-store checkout stations at Target, including self checkout.
To use an EBT card at the Target checkout kiosk, use the following steps:
Present EBT approved items for scanning by cashier. SNAP eligible items should be separated from ineligible items for ease of checkout.
Once all items have been scanned, swipe EBT card when prompted by card machine or cashier.
Enter your four digit pin
EBT funds will be automatically applied. Your receipt may show how much remains on the EBT card.
Continue check out with non-eligible items. If using self-checkout, the SNAP benefits will apply to each item as it is scanned and it is not necessary to separate items.
When in doubt, ask a Target staff member for help. Most cashiers are familiar with the process of applying EBT payments and can easily assist.
Read also: Does Target Accept EBT On Instacart (Grocery delivery + More
What items can I use EBT for at Target?
EBT card payment can be used for a variety of items available in Target stores. Like many retailers, Target stores often label items that are eligible for EBT purchase.
SNAP eligible items that are commonly available at Target retail locations include the following:
Fresh Products
Meat, including poultry and fish
Dairy, such as milk, cheese, and yogurt
Breads and cereals
Snack foods (chips, crackers, cookies)
Non-alcoholic beverages
Seeds and plants that produce food
Canned and dried goods, such as pasta and beans
What items cannot be purchased with EBT at Target?
EBT cards have restrictions on what items they can be used to purchase. This makes sense because EBT cards are meant to be used to combat food insecurity in families.
Some ineligible items carry penalties if purchased with EBT.
Selling EBT cards or otherwise trafficking benefits is strictly prohibited. Program violations can have stiff penalties, including permanent disqualification for benefits and fines.
The following items cannot be purchased with EBT or P-EBT cards:
Tobacco products such as cigarettes, cigars, and chewing tobacco
Alcoholic drinks such as liquor, wine, beer, or prepackaged cocktails
Medicines and other health supplies
Pet food
Personal hygiene items, such as soap, toothpaste, and feminine products
Prepared foods that are hot at the point of sale
Cleaning and household supplies, including toilet paper and laundry detergent
Live animals
Read also: Does Target Accept EBT For Curbside (No, Do This Instead)
Does Target accept other types of EBT, like WIC?
The WIC program is designed to provide additional nutritional food benefits to the Women, Infant, Child (WIC) populations. WIC benefits are only approved as a payment method in authorized Target locations.
Does Target accept P-EBT (Pandemic EBT benefits)?
P-EBT is meant to disburse funds to bolster food security for children and families who qualify for free or reduced lunch at schools and who, due to pandemic related school closures, missed out on meals they usually rely on.
P-EBT cards are accepted as a payment method for all SNAP authorized retailers, including Target. P-EBT cards should be processed in the same way as EBT cards.
Can I use EBT with the Target app?
EBT funds are not currently an accepted form of payment in the Target App. This includes orders placed for deliver, curbside, and pickup.
However, Target announced in March 2022 that the retailer would join competitors Walmart and Amazon in allowing EBT for online payments beginning as early as April 2022.
Can I use EBT For Target.com?
EBT cards cannot currently be used for online purchases at Target.com, but Target is planning to expand online EBT payment options in late April 2022, provided the items in the online order adhere to SNAP guidelines.
Are there any retail stores that accept EBT for delivery?
In select states, some retailers are piloting a program that allows for online EBT payment. These retailers include:
Additionally, SNAP benefits can be used at local farmer's markets for fresh produce and to purchase plants that can produce food for the household.
In April 2022, Target announced that it would allow the option for online payment with food stamps.
Can I get a refund on my EBT card for items purchased at Target?
A refund on an EBT card is possible at Target. Most items approved for purchase under SNAP are eligible for return and can utilize Target's 90-day return policy. Receipts are required. The refund amount is returned to the EBT fund balance.
Item exchanges are also possible, provided the items are identical. Cash refunds for EBT funds are strictly prohibited. Always check with your local Target location for the most current policy.
Read also: What Grocery Stores Accept EBT Online? (120 Shop For Groceries With SNAP Benefits)
Recap
SNAP (or supplemental nutrition assistance program) households are able to use their benefits via EBT card at Target, provided they are shopping inside the store.
As of April 2022, Target is working towards a system that will allow online payment using EBT cards; the company hopes to launch this service before May 2022.
Like most retailers, Target only accepts EBT cards as payment for SNAP eligible items.
---
Here are some of my favorite services, products, and Stores
There are affiliate links, so if you do decide to use any of them, I´ll earn a small commission. But in all honesty, these are the exact what I use and recommend to everyone, even my own family.
To see all my of most up-to-date recommendations, check out this resource that I made for you!
BEST Of The Best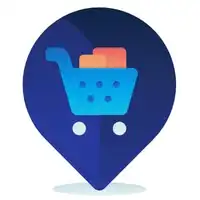 References
https://www.fns.usda.gov/snap/ebt
Recent Posts