Do you know if Aldi Accepts EBT Online? this is one of the questions our readers ask a lot. Well, we´ve got you covered.
With the advent of the Department of Agriculture's Food and Nutrition Service Online Pilot Program, more and more retail chains are making their online stores available to those who need to shop online with an EBT card. 
So, does Aldi accept EBT Online? Yes, Aldi accepts EBT Online. Aldi, a German-based grocery store, is one of the grocery retail chains that are now a part of the FNC Online Pilot Program. Of course, this is great news with the recent acclaim and growing popularity of Aldi. Now their potential consumer base is expanding with the availability of EBT online purchasing. 
Their new partnership with their respective states in the Online Pilot Program is extremely beneficial for EBT recipients as Aldi's primary focus is quality food that doesn't cost an arm and a leg.
EBT recipients now have access to an online retailer that is extremely affordable.
The unfortunate part is that Aldi doesn't have a retail store everywhere, even though 1,600 stores in 35 states is a pretty good start.
How To Shop Aldi Online With An EBT Card
Aldi's online shopping is partnered directly with Instacart, so you will have to set up an account with both.
Follow this link to access Aldi Online Grocery Store
Before you can access it, enter a username/email and password
Once you've done that, you're officially a member for free
At the top, left-hand corner of the home page, select the three, horizontal lines
Select Account Settings under your Username
In the left column, select Payment Methods
Select Add for EBT SNAP Card
Enter your First Name, Last Name, Card Number
Follow the remaining, on-screen instructions to complete your payment method. It's a good idea to go back and add a debit/credit card as well, to pay for any additional fees for services.
When you go to the Instacart Home Page, you'll quickly realize that when you created an account with Aldi, you also created an account with Instacart and your login information is the same for either one. 
You won't have to add your EBT card on Instacart as it's already added to your Aldi account and Instacart only receives payments for their services through the extra fees that are tacked on to the groceries you pay for on Aldi.
Once you've created an EBT payment method and you now have an account with both Aldi and Instacart, you're ready to start shopping.
Aldi also offers a Pick-Up service during select times throughout each day.
To view their pick-up times, navigate to the Aldi Home Page.
At the top of the left column, you'll see ALDI (View Pricing Policy). When you select this, you'll get a pop-up window with Aldi pricing information and three tabs at the top of the window.
Info
Delivery Times
Pick-up Times
Select delivery or pick-up times to get a full breakdown of the timeframes for either, along with the pricing info for each.
For instance, regardless of what times pick-up is available, there is an associated fee of $1.99.
This is the one drawback to using EBT online. You either have to use the cash portion to cover the fees that are not related to eligible food or have a credit/debit card on standby to cover the cost.
If you choose to shop with your EBT card online, you're certainly not going to save money in the long run.
It's a convenient way to shop, without a doubt, but those fees add up. However, if you make your pick-up purchase via Instacart, all orders over $35 come with a free pick-up fee.
Read also: Does Walmart Accept EBT Online?
Other Ways To Save
If you're in the mood to join the growing mass of people who frequently shop online, Instacart has a premium membership that's $99/year.
Of course, you can't pay for the membership with your EBT card, but EBT eligible food items that you order through it are certainly applicable.
Instacart's Express Membership comes with a 14-day free trial and all orders are free if the purchase price exceeds $35. That's not a bad deal at all if you're looking to grocery shop online only.
Also, the Aldi Grocery Store retail chain has gone nationwide with its Instacart delivery service. Even if you don't have an Aldi within 200-miles, you can still order and have your groceries delivered to your address at specific times.
Read also: Does Target Accept EBT Online?
Thanks to Aldi, you now have access to more organic and high-quality food products with your EBT card than ever before. Walmart and other local, cheap grocery outlets are no longer your only source for online grocery shopping.
According to Instacart, you'll save $7 every time you place an online order (on average).
Instacart also offers two months of free membership with Chase bank members and those who qualify and apply for their Instacart Mastercard.
Altogether, it's a pretty decent match between Aldi and Instacart, and it's also nice to see more affordable, high-quality foods made more accessible to EBT recipients.
Be sure to check the status of your state and Aldi on the FNS Pilot Program website.
This is especially important information for EBT recipients since Aldi now delivers nationwide and Aldi may not be eligible in your state
Read also: Does Instacart Accept EBT Cards (Grocery delivery or Pickup)
Final Word
The partnership between Aldi and Instacart is a win-win scenario for EBT recipients, especially those that live within states that have partnered with the FNS Online Pilot as well as Aldi.
Since Aldi now delivers nationwide, here's to hoping that all 50 states get with the program and make this fast-growing and popular grocery retailer even better for everyone.
---
Here are some of my favorite services, products, and Stores
There are affiliate links, so if you do decide to use any of them, I´ll earn a small commission. But in all honesty, these are the exact what I use and recommend to everyone, even my own family.
To see all my of most up-to-date recommendations, check out this resource that I made for you!
BEST Of The Best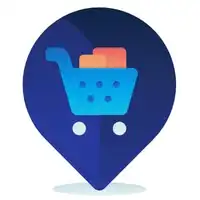 References
https://www.supermarketnews.com/technology/aldi-instacart-expand-snap-online-ebt-over-1500-stores
https://www.fns.usda.gov/snap/online-purchasing-pilot
Recent Posts