Have you ever asked yourself or your friend if Harbor Freight makes keys or copies of keys? Well, you are at the perfect place to find the answer to such a question.
With Harbor Freight being a notorious tool store, they offer a wide range of home improvement and other hardware supplies.
Therefore, one would think they also have a locksmith service or at least some other means for making keys, like a self-service kiosk.
So, does Harbor Freight make keys? No, Harbor Freight don't make keys at all, which is very surprising. They don't even have an automated self-service kiosk. If you need to make or copy a key, you will have to go somewhere other than Harbor Freight.
However, it's important to note that Harbor Freight is a smaller national retailer compared to other big box places like Home Depot or Lowes.
Therefore, they stock a rather limited selection at the outset, regardless of keys.
How Do You Know Harbor Freight Doesn't Make Keys?
There are two ways to know that Harbor Freight doesn't make keys. The first is when you walk into the store.
There is no area for key making services and you won't see any kind of kiosk for duplicating keys. The other is when you browse their website.
There aren't any blanks available and there is no department listed in their services section. That said, they do have specific and particular types of locks. However, most of these are portable kind.
What Kinds of Keys Does Harbor Freight Have?
Even though they don't cut, copy or make keys, Harbor Freight does have a solid selection of padlocks, trailer coupler pins, rotating locking coupler pins, toolbox lock sets, cable locks, and bike locks. All of these feature a key.
The brands Harbor Freight stocks are mainly Bunker Hill Security and Haul-Master products. But there's also a small selection HFT, Icon, and U.S. General. These are all fairly decent brands with reliable lock-and-key products.
Other Key-Related Items
There are also key chains, key hiders, magnetic key holders, key hook boxes, and even some cool-looking key-shaped folding knives.
However, contrary to some claims on the internet, Harbor Freight does not offer replacement locks for doors, cabinets, storage bins, toolboxes, sheds, or anything like that.
So, if you need a replacement lock or want to make/copy a key, you will have to go to another hardware supplier that does offer such a service.
Read also: Does Autozone Make Keys for Cars (All You Need To Know)
What Other Tool; Hardware Stores Offer Key-Making Services?
Getting a key made or copied is becoming more difficult to find these days. It's unfortunate that Harbor Freight doesn't provide at least a kiosk for being able to duplicate a key. But, there are other tools, hardware and home improvement stores you can go to that do have some way for you to make a key.
Ace Hardware: in-store services from a professional locksmith
Home Depot: in-store services from a trained and qualified professional on staff or a Minute Key kiosk
Menard's: KeyMe kiosk only
Lowes: in-store services from a trained and qualified professional on staff or a KeyMe kiosk
Tractor Supply: Minute Key kiosk only
True Value Hardware: select locations offer on-site key making and copying services from a locksmith
Sears: many stores have the Keyless Shop and have professional locksmiths on staff, which you can find in Sears parking lots
What are Minute Key and KeyMe Kiosks?
In the list of the hardware stores above, you'll see two kiosk brands for key duplication. These are Minute Key and KeyMe. Both offer a self-service machine where you can copy the key you need. Different stores have different machines, so you'll have to check which one they offer.
Capabilities of KeyMe vs Minute Key
It is important to understand how each of these operates. Indeed they are the same in the ability to copy keys but each has separate capabilities along with their own advantages and disadvantages.
For instance, KeyMe can copy just about any key, even car keys with microchips. But, Minute Key doesn't have this feature along with major limitations on the kinds of keys it can duplicate. They don't keep a large selection and they don't have the ability to copy any key.
Privacy Concerns
But Minute Key has a more privacy-friendly method for copying keys. KeyMe takes a digital image of your key and stores it in the cloud.
You can access this copy yourself via downloading their app or through email. While this can be quite useful for those who have to copy the same keys often, it does raise hacking and security concerns.
Minute Key simply laser scans your key and makes the duplicates you need from it. The only thing transmitted through the internet is an email or text of your receipt. There is no storing of your key or any data attached to your transaction.
Both are convenient in that it only takes a few minutes of your time, and the kiosks are easy to use and inexpensive.
But the kinds of keys the machine can copy and your feelings about how each takes the image of your key will be up to your discretion.
Read also: Does AAA Make Keys (Car, Houses, Motorcycle + More)
Conclusion
Even though it's a downer that Harbor Freight doesn't make keys, there are plenty of other places you can go depending on how urgent it is to have a key made.
The discreet and trusted route is to go to a professional locksmith. But, if you're in an emergency, you can always try your luck with the KeyMe or Minute Key kiosks.
---
Here are some of my favorite services, products, and Stores
There are affiliate links, so if you do decide to use any of them, I´ll earn a small commission. But in all honesty, these are the exact what I use and recommend to everyone, even my own family.
To see all my of most up-to-date recommendations, check out this resource that I made for you!
BEST Of The Best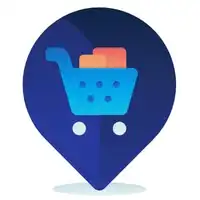 References
https://www.harborfreight.com/
Recent Posts