Do you know if Aldi sells fresh cut flowers, artificial or fake flowers, and valentine´s day flowers? this is one of the questions our readers ask a lot. Well, we´ve got you covered.
Aldi is a discount grocery chain that is well known in Europe and becoming steadily more popular in the U.S.. It has quickly earned a reputation for its unique products, limited-run specials, and great deals overall. But, does Aldi sell flowers? And if they do, do they sell fresh flowers, artificial flowers, and flowers for special occasions?
Yes, Aldi does sell flowers. Aldi sells bouquets of fresh flowers, as well as specialty arrangements, hanging plants and flowers, and seasonal flowers. Aldi is especially known for selling "Everyday Bouquets" for a great price of $3.99. During Valentine's Day, Aldi sells bouquets of roses and other themed arrangements. Aldi does not usually stock artificial flowers, however, artificial arrangements are sometimes found among specialty, limited-run items. 
Discover more about Aldi's inventory of flowers and what to look for when buying flowers at Aldi.
Does Aldi sell fresh cut flowers?
All Aldi stores sell fresh cut flowers and bouquets. Aldi does not sell their products online (except through a partnership with Instacart), so in order to buy flowers, you have to go into their stores. Aldi is known for their high-quality, fresh, and inexpensive flowers, especially their "Everyday Bouquets" that are always available for $3.99. 
What are Everyday Bouquets at Aldi?
Everyday Bouquets may contain one type or several types of flowers. These bouquets usually contain roses, carnations, daffodils, tulips, daisies, baby's breath, or a combination of flowers. At certain times of year other types of flowers will be available. Aldi sources their flowers mainly from farms in Africa and Australia. They are currently on sale for $3.99 regardless of the type of flowers in the bouquet.
What other types of fresh flowers does Aldi sell?
Aldi sells seasonal bouquets and fresh flower arrangements as part of their limited-run, limited-availability "Aldi Finds." Because Aldi Finds are limited in supply, once they are sold out they are rarely re-stocked.
Aldi rotates Aldi Finds and products every week, and usually receives their new products on Wednesdays. Check Aldi's online flyer or mailer for current and future Aldi Finds to get a head start on buying popular seasonal flowers before they are sold out. For high-demand items like Mother's Day bouquets, be prepared to arrive at the store early on Wednesday.
Where can I find flowers in Aldi stores?
Aldi does not have a dedicated floral section. Most of the time you will find their bouquets near the registers at the front of the store. Potted plants and Aldi Finds are found in dedicated displays at various locations inside the store. If you are unable to find the flowers you are looking for, ask an employee or store manager to help you find them.
Read also: Does Target Sell Flowers? (Fresh, Fake, Artificial, Valentine's Flowers)
Are the fresh cut flowers at Aldi any good?
Fresh cut flowers can be tricky to buy. Aldi's flowers are considered to be of high quality and very well priced. However, even among a quality selection, there can be a few bunches of fresh cut flowers that are past their prime. So, how do you pick the best flowers at Aldi?
Here are a few easy tips on what to look for when selecting flowers at Aldi, or anywhere. A few extra minutes spent at the store will be worth the extra days of beautiful blooms you will have in your home.
Start at the stems: Look for stems that are straight, not broken or bent. You want items that are not slimy or discolored, and they should feel firm to the touch.
Next, look at the leaves: Check out the leaves of each flower. Are they green and supple? They shouldn't be brown, brittle, or dry. They should be firm and green. Discolored, splotchy leaves can be a sign of bacteria.
Now, look at the petals: Inspect the flowers for petals that are soft and smooth. Pick the bouquets whose buds are just starting to open or haven't opened just yet. These will last longer. If you are buying roses, gently press the base of the bloom where it meets the stem. It should feel nice and firm.
Read also: Does Walmart Sell Flowers? (Fresh, Artificial, Valentine's Flowers)
How do I take care of fresh cut flowers so they last longer?
Once you've picked out the perfect bunch of fresh cut flowers, you want to ensure they stay fresh as long as possible. Here's how:
Use a clean glass or ceramic vase and fill it with warm, clean water. Trim the ends of the stems at an angle about 1" from the end. Pick off any leaves that fall below the waterline. Finally, check and refill the water daily. Following these simple steps should give you long-lasting, beautiful flowers.
How much do fresh cut flowers at Aldi cost?
Aldi is known for its discount prices, and this is no different with the cost of their fresh cut flowers. Everyday Bouquets are $3.99 regardless of the type of flower in the bouquet. Seasonal flowers and arrangements sold as Aldi Finds range in price from $3.99 to $14.99 and above. You will rarely have to spend more than $20.00 on fresh flowers at Aldi.
Does Aldi carry Valentine's Day flowers?
Yes, Aldi carries flowers and bouquets specifically for Valentine's Day. Aldi features their Valentine's Day flowers as part of their Aldi Finds right before the holiday. In the past, Valentine's Day Aldi Finds have included 100 red roses, bunches of tulips, potted succulents, and more. Prices range from less than $5.00 to $14.99 and above. 
Does Aldi have artificial flowers?
Aldi does not carry artificial flowers as part of its usual inventory of flowers. However, seasonal artificial flowers, arrangements, and potted plants sometimes become available as Aldi Finds. Consult Aldi's weekly online flyer or mailer to see when artificial flowers become available.
Can I get Aldi flowers delivered?
Aldi does not sell products online and does not do deliveries. However, Aldi has partnered with Instacart's delivery service. Through Instacart, if you have an order over $35.00, you can order Aldi's flowers online and have them delivered. However, remember there is a fee Instacart charges for this service, and you will miss out on any in-store discounts.
Can I return Aldi flowers?
According to Aldi's return policy, flowers can be returned to any Aldi store for a replacement or refund. A receipt must be presented at the time of return.
Read also>> Can I Return An Item To Lidl Without a Receipt? (The Truth!)
---
Here are some of my favorite services, products, and Stores
There are affiliate links, so if you do decide to use any of them, I´ll earn a small commission. But in all honesty, these are the exact what I use and recommend to everyone, even my own family.
To see all my of most up-to-date recommendations, check out this resource that I made for you!
BEST Of The Best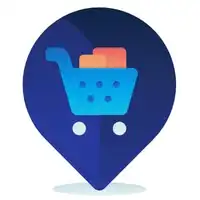 References
https://www.instacart.com/aldi/departments/6517-floral
Recent Posts