Do you know if Stater Bros accept EBT payments? this is one of the questions our readers ask a lot. Well, we´ve got you covered.
With Many California residents suffering from financial hardship, EBT may be the only form of payment many of those people have, and trying to locate a company that accepts this government-issued card can seem a little overwhelming.
So, do Stater Bros accept EBT payments? The answer is YES; Stater Bros do accept the EBT cards for use in any of their 171 stores and through their online grocery shopping sites as well. You can use this card to purchase all government-approved items and have them delivered to your home, pick them up curbside, or shop for them yourself.
If you are a resident of California and receive food stamp benefits, you can use this state-issued EBT card to get your groceries from the Stater Bros stores.
Do Stater Bros Accept EBT?
If you are an avid Stater bros shopper, you probably wonder if this store accepts EBT payments, and the answer is yes.
The large retail chain started accepting EBT payments in 1998, well before it was mandatory per the government laws and regulations. 
Who is Stater Bros?
Stater Bros is a large supermarket chain, with its headquarters located in San Bernardino, California, and is the county's largest retail store.
The company was founded more than 85 years ago in Yucaipa, California, and the store has grown significantly in popularity and size over the decades and now has 171 stores scattered throughout Southern California.
Stater Brothers pride's itself on being rooted in American traditions and providing customers with excellent service and products with families in mind.
Their current slogan, "Where you Always Get More…For Less", shows their interest in providing the public with affordable, quality food.
What is EBT?
EBT, also known as Electronic Benefits Transfer or previously referred to as Food Stamps, is a benefits card provided by welfare to issue qualifying participants a specific amount of money that can be used to purchase food products.
The items that you can purchase will vary per state; however, in California, you can use your EBT, also known as CalFresh, to purchase
Fruits and vegetables
Meat, poultry, and fish
Dairy products
Bread
Cereal
Food seeds
Beverage (non-alcoholic)
Anyone 60 years of age or older, homeless, or disabled may also use their EBT cards at participating restaurants.
You can not purchase:
Alcohol or tobacco products
Prepared Foods ready to eat (i.e., Deli subs)
Hot foods
Non-food items
Stater Bros Online Services Accept EBT Payments?
Stater Brothers have recently launched their online services due, impart to, the 2019 Covid-19 outbreak.
Along with many other grocery markets and departments stores, Stater Bros wanted to find a way to get food and supplies to those who couldn't safely leave their homes.
With Stater Bros, online service customers can choose to have their food ready for pick up or delivered.
If you prefer to pick up your groceries, you can shop online and schedule a time for curbside pick-up. This service involves supermarket staff taking your online order, doing the shopping for you, and bringing it to your car at a specific scheduled time.
If you would rather not leave your home at all, Stater Bros has recently partnered with the InstaCart app.
You can shop for groceries with their virtual shopping cart, add everything you need, then pay for it and an InstaCart employee will have it delivered to your home at a scheduled time.
There is a $5.99 fee for a two-hour delivery window and a $6.99 fee for an hour delivery time. Your order must be over $10 to qualify for this option.
Note: You can not use your EBT card to pay for any non-grocery items or to cover the delivery fees.
Through this form of shopping, EBT holders can actually purchase some of the previously restricted items.
If you order your groceries online, you can buy hot and ready foods as well as personalized items from the deli.
While this sounds amazing, technology is continuously improving, with even fast ways to purchase goods and services from local stores and businesses.
Read also: Does Shipt Accept EBT? (Online Payment)
How to Use EBT at Stater Bros
If you plan to shop at Stater Brothers for your groceries in person, you will first go through the store and grab everything you would like to purchase.
Once you are ready to cash out, you will need to tell the cashier ahead of time you are paying with EBT.
Once the items are all rung up, you can slide your EBT card through the card reader and enter your PIN.
This will cover all food items, and non-food items will not go through, and a balance will be left over for you to cover with another method.
If you are purchasing your food online, you can choose the EBT/Food Stamp option at check out.
Here you simply have to enter in your EBT information and connect your account to your grocery store cart.
You can also choose to pay at pick-up if you are shopping with curbside to go. When you go to pick up your items, you can give them your EBT card, and they will swipe it through for you then.
Summing Things Up
Stater Bros not only accepts EBT payments, but they give you many options to utilize and make the process easy and smooth if you have a state-issued EBT card and want a reliable and reputable place to shop; Stater Brothers are one of the best.
---
Here are some of my favorite services, products, and Stores
There are affiliate links, so if you do decide to use any of them, I´ll earn a small commission. But in all honesty, these are the exact what I use and recommend to everyone, even my own family.
To see all my of most up-to-date recommendations, check out this resource that I made for you!
BEST Of The Best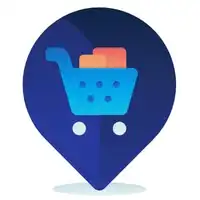 References
Recent Posts