Do you know if Shipt accepts EBT?  this is one of the questions our readers ask a lot. Well, we´ve got you covered.
Shipt makes life more convenient and safer for people who would rather limit their time in public spaces.
Whether you like to order delivery items because your life is already hectic, or you prefer to stay away from the public in these uncertain times, Shipt provides an option for you.
You can have your favorite store items delivered right to your home the same day.
So, does Shipt accept EBT? Shipt accepts several forms of card payments. All cards used for Shipt orders must include a CVV number on the back. The USDA SNAP program issues EBT cards, but they do not have CVV numbers on them. Shipt does not currently accept EBT card payments.
In this post, we're looking into why Shipt does not accept EBT. We'll look into the ways you can use your EBT card for convenience, as well as some frequently asked questions.
Read on for a closer look at why you can't use EBT for Shipt.
Why Doesn't Shipt Accept EBT?
Shipt accepts all the major credit cards. The service also accepts debit cards and gift cards with credit logos on them. So, why doesn't Shipt accept EBT? It's just like a debit card.
One reason EBT isn't accepted by Shipt is that the cards lack the CVV number needed to process the payment. The CVV number consists of those three digits on the back of your credit and debit cards.
The other reason is the USDA has restrictions in place that won't allow Shipt to accept EBT as payment for their service.
How Can I Use My EBT Card?
EBT cards can be used across the U.S. Some states may have small variances in the way their program works, but generally, the Supplemental Nutrition Assistance Program, or SNAP, benefits are accessed through the use of a debit-like card.
Users purchasing groceries at a store that accepts EBT payments run their cards just like a credit card.
The card reader will prompt for a PIN that the user previously set themselves. Once the transaction is approved, the SNAP balance decreases by the amount of the purchase.
What Stores Accept EBT?
Major grocery stores generally accept EBT for all in-store purchases. You can also use EBT at Walmart and Target. The major drugstores usually take EBT for food item transactions, too.
Gas stations and convenience stores that sell food often accept EBT, as well. You can check local listings to find any local retailers that will accept SNAP funds, also.
Read also: Does Walmart Accept EBT Online?
Are There Any Food Delivery Services that Accept EBT?
The only online food retailer that accepts EBT for food delivery is Amazon. You can choose EBT as your payment option at checkout.
You can purchase food online, and pay with your SNAP benefits that you intend to pickup, however. You can use EBT to pay for online orders with pickup service available from Walmart, King Soopers, or Safeway.
Could Shipt Accept EBT in the Future?
It's possible that in the future Shipt may be allowed to accept EBT as payment for food deliveries. The USDA has launched a SNAP online purchasing pilot program in many states.
If the program proves successful and useful to families receiving SNAP benefits, there's a good chance more retailers and services will accept EBT payments.
Why Aren't Most Retailers Accepting EBT for Food Delivery?
The biggest issue concerns what SNAP benefits are approved to pay for. These benefits are solely for the payment of food and drink items.
They're approved for an array of foods, seeds that produce foods, water, and non-alcoholic beverages.
Food delivery often includes other charges or fees. SNAP benefits cannot be used to pay for those.
While it seems likely this will change in the near future, right now EBT users are limited to in-store shopping or online ordering with pickup services.
How Much Does a Shipt Membership Cost?
Shipt is a service that's offered through an app or from the website. You can download the app for free. Then you'll need to set up your account.
That is also free. It allows you to see what stores you can order from in your area.
When you're ready to place your first order, you'll need to sign up for a membership. The fee is $99 per year.
If you don't want to purchase an annual membership and you'd rather just try the service out first, you can buy a Shipt Pass.
This pass is good for one delivery. It costs $10.
Another cost consideration comes with the price of the items ordered. Shipt tacks on a little convenience fee for most items.
On average, you'll pay about $5 more per every $35 of what it would cost at the retailer it comes from.
This fee structure is another reason why EBT can't be used to pay for Shipt orders.
Read also: Does Giant Accept EBT Online? (Giant Eagle)
The Bottom Line
The bottom line is Shipt does not accept EBT as payment because the USDA doesn't allow it. Also, the EBT cards lack the CVV number needed for payment processing.
SNAP benefits are intended as payment for food items only. Additional fees, including membership and delivery fees are required for Shipt orders. EBT can't be used to pay for fees.
An EBT card gives benefactors of the USDA's SNAP program convenient access to funds for use on food and drink items.
That convenience extends to online ordering, but through other retailers like Walmart and Amazon.
For now, Shipt does not accept EBT. Who knows what the future holds, though?
---
Here are some of my favorite services, products, and Stores
There are affiliate links, so if you do decide to use any of them, I´ll earn a small commission. But in all honesty, these are the exact what I use and recommend to everyone, even my own family.
To see all my of most up-to-date recommendations, check out this resource that I made for you!
BEST Of The Best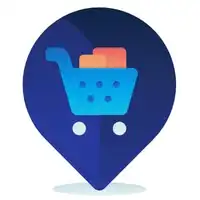 References
https://www.fns.usda.gov/snap/ebt
Recent Posts