Do you know if Giant Food accepts EBT Online? this is one of the questions our readers ask a lot. Well, we´ve got you covered.
Giant Food is a well-established community-focused grocery store that has for many years offered support for hunger relief efforts in the communities they serve.
Furthering this mission, they have 4 programs that they describe as 'giving pillars'. These 4 pillars address local Food Insecurity, Military Support, Pediatric Cancer Research, and Social Equality.
With many people across the US experiencing food insecurity issues due to the pandemic, customers are looking for convenience and value.
While many are familiar with Giant stores and Giant food shopping online, many will be asking, does Giant accept EBT online? Yes, in July 2021, Giant Food announced that shoppers using SNAP benefits can link their EBT (Electronic Benefits Transfer) cards to their accounts, allowing them to pay for grocery delivery, pickup orders, and online orders using their EBT card.
Who is Giant Food?
Established in 1936, Giant Food is celebrating 85 years of proudly serving its customers as a community grocery store. Today they operate 164 supermarkets in Virginia, Maryland, Delaware, and the District of Columbia.
The supermarket chain has a strong emphasis on core values and giving back to the communities they serve.
Gregg Dorazio, Director of eCommerce for Giant Food, commented that in line with the company's core values and pillar objectives, allowing customers more accessible shopping and payment options supports the communities they serve and helps work toward alleviating food insecurity issues.
Families and individuals using SNAP benefits now have the option to pay for their groceries with funds from their EBT cards.
This includes using their EBT cards in-store, on pickup orders, orders online, and Giant deliveries throughout the states of Washington, D.C., Maryland, Virginia, and Delaware.
Read also: Can You Use EBT on Amazon (Best Tips!)
What is SNAP?
SNAP (Supplemental Nutrition Assistance Program) is a US-based nutrition benefit program that supplements the food budgets of needy families or families experiencing food insecurity issues.
Eligible individuals and families of the SNAP benefit get assistance buying healthy food from supermarkets and retailers such as Giant Food.
Each year, the SNAP benefit amount is based on the cost of the Thrifty Food Plan as set out by the USDA.
The plan factors in how much healthy groceries cost for a family consisting of four people. Each month, the prescribed benefit amount is added to their SNAP account and is connected to their EBT card for purchasing food at any of the authorized retail stores across the US.
People found eligible for SNAP benefits can use the resources provided to purchase fresh and healthy foods such as:
Fruits and vegetables
Meat, poultry, and fish
Dairy products
Bread ; cereals
Other foods such as snack foods, or non-alcoholic beverages
Seeds and plants, which produce food for the household to eat
In additional assistance to low-income households, SNAP-Ed aims to teach people how to shop for and cook healthy meals.
They also aim to provide budgeting assistance and show eligible families and individuals how to stretch their money further through resourceful shopping ideas.
What is an Electronic Benefits Transfer Card?
Electronic Benefits Transfer (EBT) cards are used in all 50 states of the US.
EBT cards use a cashless electronic system that allows eligible EBT cardholders to pay for food in eligible retail outlets and supermarkets using their SNAP benefits.
When a participant makes food purchases at an authorized retail store or supermarket, their EBT account is debited the amount, which is later reimbursed to the store for food purchased.
EBT has been the only method for making SNAP issuance since 2004 throughout the US.
Where are EBT Cards Accepted?
EBT payments for fresh and healthy foods are accepted in a range of authorized retail stores, farmers' markets, and supermarkets throughout the US.
Giant Food is one of the most recent large supermarket chains to authorize the use of EBT card payments for SNAP food purchases.
Giant Food allows all of their SNAP customers to pay for groceries across all avenues of their stores, including in-store purchases, pickup and deliveries, and online grocery purchases.
How to Use Your EBT Card for Giant Food Purchases Online
It's pretty easy to use your EBT card to pay for purchases at Giant Food stores, and also online. Here are the steps for doing so online:
Customers with an EBT card first need to add their SNAP EBT card information to their Giant Food account.
Add your EBT card to your Giant Food profile under 'Payment Information'.
At the online checkout, select the 'SNAP benefits' option.
On the 'Order Summary' screen, you'll find a SNAP checkbox. Select this box.
Choose the amount to charge to your SNAP account.
Use your EBT card to pay by entering your 4-digit pin when prompted.
Only certain foods can be purchased online using your SNAP benefits and EBT card. These foods are clearly shown on the Giant Food online shopping website.
While browsing online, SNAP customers can also sort eligible products using a SNAP-eligible filter. SNAP-eligible customers will see a "SNAP Eligible" label on the product details page.
At the checkout, SNAP customers can choose the "Apply SNAP benefits" option as well as selecting the amount to be charged to their EBT card.
This is in keeping with Giant Food's commitment to providing SNAP customers with the tools to help personalized budgeting throughout the month.
Any foods not eligible will require a different payment method using either a debit or credit card to pay.
This includes any foods ordered online that are not included in the SNAP benefits food eligibility, as well as taxes, pickup and delivery fees, and/or driver tips.
Summary
Giant Food is a fantastic place to shop while providing much-needed support to your local community.
The recent announcement is just another step showing Giant Food's commitment to ease local food insecurity issues.
Using an EBT card to pay for online groceries with funds from your SNAP account is convenient and easy to do and only requires you to set up your Giant Food account details which only takes a few minutes.
---
Here are some of my favorite services, products, and Stores
There are affiliate links, so if you do decide to use any of them, I´ll earn a small commission. But in all honesty, these are the exact what I use and recommend to everyone, even my own family.
To see all my of most up-to-date recommendations, check out this resource that I made for you!
BEST Of The Best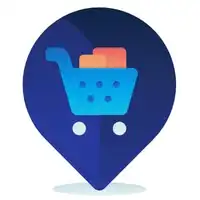 References
Recent Posts