Do you know If HEB accepts EBT Online? this is one of the questions our readers ask a lot. Well, we´ve got you covered.
Shopping for your groceries online is an extremely convenient way to get what you need, especially if you don't have a way to drive and need grocery delivery.
The option to browse items online, create your cart, and choose between pickup and delivery makes the task way easier.
For those in Texas, this could not be more true. The Texas-famous store H-E-B is not only famous for its sustainability mission; it's also preferred now for its partnership with EBT.
So, does HEB accept or take EBT online? Yes, H-E-B now offers the option to pay for your curbside and delivery orders with SNAP EBT funds. The offer is only available for SNAP-eligible items, but it proves to be useful when you need it.
In this article, we'll cover what you can and can't buy with your EBT card on H-E-B online orders.
Then, we'll discuss how to set up your EBT card payment with the store. Read on to learn the best tips for using EBT.
Paying for H-E-B Online with an EBT Card
Paying for your H-E-B online delivery or curbside pickup orders is simple enough with a funded EBT card in Texas. You'll first need to determine which items your EBT card funds will cover.
Then, you should determine how much you'll have to pay out of pocket for delivery fees, tips, and/or taxes.
Then, ensure that you have your EBT card correctly set up on the H-E-B app or website.
What Can You Buy with EBT at H-E-B Online?
The US Supplemental Nutrition Assistance Program (also known as SNAP) is specifically for purchases of food and beverage items.
As with any benefits program in the US, there are terms you must meet for your funds to be eligible.
When it comes to buying products from grocery stores and supermarkets, SNAP covers fruits and vegetables, dairy products, fish and meat, cereal, breads, snack foods, non-alcoholic beverages, and seeds/plants that produce household foods.
If you want to be sure of the exact items that are and aren't included in your EBT purchase from H-E-B, simply visit the USDA official website.
Their page on SNAP-eligible items details what SNAP covers in full. You can also find answers to frequently asked questions about your SNAP funds on the USDA site. 
Obviously, certain items such as tobacco, cigarettes, alcoholic beverages, and cleaning products do not fall under the list of eligible items.
Unfortunately, food for your pets at home is also excluded from SNAP EBT coverage.
Read also: Does Instacart Accept EBT Cards (Grocery delivery or Pickup)
How to Use EBT Online at H-E-B
Using your EBT card to pay for online H-E-B orders is as simple as visiting the H-E-B website and choosing the "Add a SNAP EBT card" option.
You'll need to first establish an online account with H-E-B by using your email address and creating a password.
However, once you do, you can enter your EBT card's number and PIN number to add it to your payment options.
Adding a Second Form of Payment
It's important to note that in some cases, your shopping cart may include items that are not SNAP-eligible. If you happen to have some toiletries or paper goods in your cart, you'll need to add a second form of payment to cover the difference that your SNAP EBT card doesn't cover.
Valid second forms of payment at H-E-B online include credit cards, debit cards, and H-E-B gift cards.
Does EBT Cover Extraneous Fees and Taxes?
Note, also, that SNAP EBT funds only cover food and drink, which means they don't cover extraneous fees and taxes associated with your order.
Your EBT card will not cover delivery fees, delivery tips, or taxes in Texas. Because of this, you'll also need your valid second form of payment to cover these extra costs when you checkout.
Best Tips for Paying with SNAP EBT at H-E-B Online
Make sure to watch out for weighted fees when buying certain items with SNAP funds at H-E-B. As a general rule of thumb, stores that accept SNAP funds tend to charge a 10% fee on weighted items such as meat and produce, in order to account for price fluctuations. The funds will get refunded to you if there is a difference in actual cost.
Always consider the costs of fees, taxes, and products that are not SNAP-eligible before you fill your cart and head to the H-E-B online checkout. By doing so, you can anticipate the difference you'll need to cover out of pocket with a credit card, debit card, or gift card.
Note that if you want to use only some of your SNAP fund balance, and save the rest of your balance for future orders, you have the option to do so. There is a pencil icon you can select when you're checking out that allows you to choose the amount of SNAP funds you'll use in that order.
Make sure to use the option in the H-E-B app to check your SNAP balance. This way, you can avoid the phone call to discover your EBT remaining balance.
Conclusion
Texans shopping for groceries at H-E-B online can now avail of delivery and curbside pickup services when paying with SNAP EBT funds.
It's simple to add your SNAP card as a form of payment on the app or website, and eligible items include certain food and drink products.
Make sure to prepare a valid second form of payment to cover fees, taxes, and items that aren't SNAP-eligible for your purchase.
---
Here are some of my favorite services, products, and Stores
There are affiliate links, so if you do decide to use any of them, I´ll earn a small commission. But in all honesty, these are the exact what I use and recommend to everyone, even my own family.
To see all my of most up-to-date recommendations, check out this resource that I made for you!
BEST Of The Best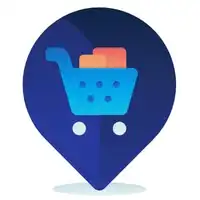 References
https://www.heb.com/static-page/online-snap-ebt
Recent Posts