People also ask, what is ZARA return policy without a receipt? Well, we´ve got you covered.
Zara is a Spanish retailer that is based out of  Arteixo, A Coruña, Galicia, Spain. Not only do they have a somewhat standard and somewhat bizarre return policy.
Fortunately, we're here to sort through the problem and get straight to the heart of the question, which is, 'What is Zara's return policy without a receipt?'. Zara will allow you to return a product without a receipt, however, it's not as cut and dry as that because the return is limited to an even exchange for an item and the items in question have to be in season.
If you want to exchange a sweater without a receipt and it's summertime, you're out of luck.
It's not that the limitation of exchanging for an item of equal value is the strange part but the necessity that it has to be in-season.
However, that's how Zara does business and it really only matters to you if you purchased a size too small or too large.
Outside of that, there is very little in the way of an advantage in returning items because you won't get your money back, only an even exchange, which might not be something that you want.
Do You Need the Original Packaging?
You need the original packaging for in-store returns, however, it's okay if you have opened it previously and/or lost the original tags.
You can bring it into a Zara store within the original packaging, unsealed, and obviously opened if you want.
For online returns, you don't have to have any original packaging at all. Zara is a little more stubborn if you send it in unsealed, as they want to ensure that the product is undamaged en route, so they do request that you seal the item before you mail it, if nothing else.
Zara doesn't necessarily define 'properly sealed' either, so it's best to seal it the best way possible before you throw it in the mail and send it on its way.
Read also: 10 Stores That Give You Cash Back Without A Receipt (The Truth!)
How to Make a Return with Zara
As mentioned above, there are two ways to make returns to Zara. You can either send your item in after initiating a return online or you can carry it into a physical Zara store, whichever method is more convenient to you.
Online Returns
Believe it or not, doing an online return is the easiest way to get a return and pick out a proper replacement or possibly your money back.
The reason is, that you don't get a physical receipt when you make online returns to Zara.
When you make an online purchase with Zara—and you should do this with all, future, online purchases—you should create an account.
With an account, it's easy to go back in and find your online receipt or proof of purchase.
Ordering something as a guest, however, means that the only proof you have is the shipping order, which isn't the same as a receipt.
Go online to Zara and go to your orders
Select the 'Returns' category
Select the 'Free of Charge' category in Returns
Print up a shipping label
Package your return and seal it as well as possible
Mail off your return in enough time to reach Zara in less than two weeks
You want to make sure that once you initiate a return, it makes it to Zara in less than two weeks. According to Zara, they will not accept returns that are initiated and 14 days pass before they receive the original item.
Or, they may accept the return but if they haven't received your item, Zara will charge your original payment method for the cost of the exchanged item and mail it to you.
SO, if your item has not arrived, you will end up being charged twice for the same item.
Read also: What is Zara's Return Policy After Christmas? (Secrets Nobody Is Talking About)
In-Store Returns
The reason that doing an online return is easier than going to the Zara store is that you don't have to go anywhere and the vast majority of people that are purchasing merchandise from Zara are nowhere near a Zara, to begin with.
However, if you're lucky enough to live near a Zaras, then all you have to do is walk in and request an exchange.
Since—in this scenario—you won't have your receipt, they will still accept the return but you will have to pick out something of equal value as your only return alternative.
Return Policy Exceptions at Zara
As with most retailers, there are a few exceptions to the return rule. Since Zara is already si finicky about returning items that they only allow an equal exchange, this conflates an already very limited return policy.
You cannot return swimwear without the hygiene sticker in place
The same goes for underwear
Fragrances can be returned but only if they have never been opened or used
Items that you purchased and customized
Accessories can be returned but only in original packaging
Cosmetics can only be returned in their original packaging, unopened
Most people are going to be able to live with the underwear and swimwear policy as it simply makes sense that Zara wouldn't want to accept products that may now be very unhygienic.
Fragrances and cosmetics are consumables, so they have to be returned in their original packaging, unopened, and unused. Once either one of them has been used, it's no good for anyone to resell, much less Zara.
Accessories are the final exception to the rule and those usually pertain to side items that come with larger purchases and are often sold with them so that there is no price tag for them except for their association price with the primary item.
All Things Considered
Fortunately, the focus of this article is solely on returning items to Zara without a receipt, because Zara has a very convoluted policy regarding their return, exchange, warranties, and process that you have to go through.
You can return items to Zara without a receipt, however, be prepared to only be offered an exchange of equal value and nothing else.
It's certainly not the most attractive return option in the world, but here's to hoping that Zara makes a change somewhere down the road.
---
Here are some of my favorite services, products, and Stores
There are affiliate links, so if you do decide to use any of them, I´ll earn a small commission. But in all honesty, these are the exact what I use and recommend to everyone, even my own family.
To see all my of most up-to-date recommendations, check out this resource that I made for you!
BEST Of The Best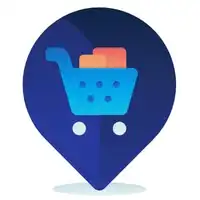 References
https://donotpay.com/learn/zara-return-policy/
Recent Posts