Do you know who makes Kirkland Ground coffee? this is one of the questions our readers ask a lot. Well, we´ve got you covered.
If you love Starbucks coffee, stop spending the outrageous prices on their drinks and purchase Kirkland ground coffee instead. Why you might ask. Many Kirkland Signature ground coffee products are specially roasted by Starbucks. Yes, Starbucks makes Kirkland ground coffee and it is much more affordable.
To learn more about Kirkland ground coffee, read on. This article fully explains how you can know if Kirkland ground coffee is made by Starbucks and reviews the coffee too. Scroll down for all this and more.
Who Makes Kirkland Ground Coffee?
As you probably know, Kirkland Signature is a private label owned by Costco.
Kirkland Signature products tend to be high quality, but they are known for being way more affordable than big-name counterparts, even when sold in bulk at Costco.
The Kirkland ground coffee is especially a favorite among frequent Costco shoppers because of its flavor and price.
Although many people love Kirkland ground coffee, not everyone realizes that many of the blends are roasted by Starbucks. That's right. The budget Kirkland ground coffee is made by the coffee house giant worth billions.
That being said, not all Kirkland ground coffee is made from Starbucks. Luckily, Costco makes it easy to determine which coffees are made by Starbucks and which are not.
All of the Kirkland ground coffee made by Starbucks has the Starbucks label on its front. Even though this label is really obvious, not everyone notices it.
Underneath the roast label, you will see a sticker that tells you outright that the blend is made by Starbucks.
As mentioned above, not all Kirkland Signature ground coffee is roasted or made by Starbucks. Unfortunately, Costco does not disclose who is responsible for these products like they do the Starbucks-created ones.
Read also: Who Makes Kirkland Brand Coffee? (Proved!)
About Starbucks
In case you are unfamiliar, Starbucks is a multinational coffee house chain headquartered in Washington state.
It is now the world's largest coffee chain, but it is most popular in the United States, Canada, and countries in Latin America.
In addition to the coffeehouse locations, Starbucks sells many of its products at stores, including Wal-Mart, Costco, and Target.
Review of Kirkland Ground Coffee
As you would expect from a ground coffee made by Starbucks, the Kirkland ground coffee tastes much better than your standard ground coffee.
Even serious coffee fanatics note that the flavor of Kirkland ground coffee is much better than its competitors.
Of the Kirkland Signature coffee products, its House Blend Medium Roast is the most popular. It has been reviewed professionally by many taste testers and regular coffee drinkers.
Although most coffee drinkers agree that it is a delicious coffee, it is technically a dark roast, not a medium roast as advertised.
Read also: Who Makes Kirkland Colombian Coffee (Supremo)
Taste
Based on taste, nearly all coffee tasters agree that House Blend Medium Roast is a decently balanced dark roast.
They specifically note that the flavor is quiet and clean with slight hints of charred cedar, sweet almond, and dark chocolate. Meanwhile, it has a grapefruit-like aroma.
In more simple terms, the coffee is balanced yet silky. It carries a rich finish from the dark chocolate, allowing it to taste very good in the mornings.
Price
In comparison to other ground coffee, the Kirkland Signature House Blend Medium Roast is highly affordable.
It goes for about $11.50 for a container of 32 ounces. In comparison, Dunkin's Original Blend Medium Roast ground coffee costs about $14.40 for a 30-ounce container.
With these numbers, you are paying about $0.36 per ounce with the Kirkland Signature coffee in comparison to $0.48 per ounce with the Dunkin's Original, making the Kirkland Signature coffee way more affordable than its competition.
Is Kirkland Ground Coffee Right For You?
Whether or not the Kirkland ground coffee is right for you is ultimately up to your taste buds. In terms of price, nearly everyone goes crazy about this coffee.
After all, it is a private brand that is specifically marketed for its budget savviness.
If you check out the house blend medium roast specifically, make sure you are a fan of dark roast. Even though it says medium roast, it technically classifies as a dark roast.
Assuming you like dark roasts, you will likely love this blend because of its affordability, silkiness, and simplistic flavors.
Final Thoughts
Even though we do not know who makes all Kirkland Signature ground coffee products, we do know that many of them are roasted by Starbucks.
All of the products that are roasted by Starbucks are clearly labeled as so. This makes it easy to figure out exactly what Kirkland Signature coffee is made by Starbucks and what are not.
Regardless, Kirkland Signature ground coffee is known for its delicious flavor at unbeatable prices.
If you are a coffee lover and Costco goer, be sure to pick up Kirkland Signature coffee grounds next time you are grocery shopping.
---
Here are some of my favorite services, products, and Stores
There are affiliate links, so if you do decide to use any of them, I´ll earn a small commission. But in all honesty, these are the exact what I use and recommend to everyone, even my own family.
To see all my of most up-to-date recommendations, check out this resource that I made for you!
BEST Of The Best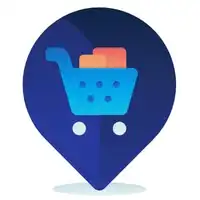 References
https://www.delish.com/food-news/a33082698/costco-kirkland-brand-coffee-starbucks/
Recent Posts