Do you know who makes Kirkland Canadian Whiskey? this is one of the questions our readers ask a lot. Well, we´ve got you covered.
Costco is one of those Jack of all trades, master of none businesses that has something for everybody. In case you've been hiding under a rock since Costco became the fourth most profitable retailer in the country, Costco also does liquor.
So, who makes Kirkland Canadian Whiskey? Chance is that Kirkland Canadian whiskey is manufactured by Crown Royal. Kirkland Signature Brand markets a few different whiskeys, including Canadian Whiskey. While professional taste-testers have their ideas and suspicions, there's no legitimate, fact-checked, or confirmed brand behind each one.
Feel free to speculate, especially if you have a taste for the aroma and flavor of a good whiskey. Costco attempts to closely guard the identity of its partners.
Of course, that's all understandable, as retail competition is fierce and trade secrets are necessary evils.
So if there isn't an identified brand behind Kirkland Signature Booze, what do the experts think they are? Don't be surprised.
Despite the Kirkland label smacking of generic quality booze—from a visual perspective—, you'd be surprised at some of the big names behind Kirkland Signature.
Who Do The Experts Think Are Behind Kirkland Signature Whiskeys?
As with a lot of brands supplying the Kirkland Signature name, whiskeys are still a closely guarded secret.
So the only reliable information available is expert opinion and what better opinions than those who enjoy a good whiskey and can tell the difference between generic and professional quality?
Kirkland Signature Canadian Whiskey
When it comes to Canadian whiskey, the first thought that comes to mind is that soft, purple pouch that somehow always ended up carrying things other than Crown Royal. 
As a matter of fact, that's what most expert opinions believe Kirkland Signature Canadian Whiskey really is. Marketed as a six-year-old whiskey, the Kirkland version even has a distinctly purple aluminum cap that covers the lid.
While the bottle's shape certainly doesn't mimic Crown Royal, it has the distinctive appearance of Canada's favorite whiskey nonetheless.
Read also: Who Makes Kirkland Liquor (Costco Liquor States)
Kirkland Signature Small Batch Bourbon
The popular opinion is that it's really George Dickel Whiskey, however, the distinctive spice that comes from Dickel is lacking.
The problem is, Costco may require particular refinements to favor their own version of it when it hits the shelves.
So while George Dickel might be out of the running with experts, that doesn't mean it isn't made by Dickel.
Some of the other opinions point towards Eagle Rare or Buffalo Trace. 
Read also: Who Makes Kirkland Brand Tequila? Reposado – Blanco (Proved!)
Kirkland Signature Blended Scotch Whisky
Dewar's White Label is the Scotch the experts jump on, with enough of a reservation on the side to leave room for Johnnie Walker. 
Internet sleuths, who also happen to enjoy a good scotch, point to Alexander Murray ; Company. Mostly because of how much Alexander supplies, leaving open the idea that Costco is probably on the supply list as well. 
Kirkland Signature Irish Whiskey
Kirkland's Irish Whiskey doesn't stay on the shelves year-round (it's kind of like eggnog) but it does usually come around in the springtime.
The typical expert opinions peg the Kirkland Signature Irish Whiskey brand as Jameson, though it apparently has a little more flare than Jameson Irish Whiskey.
Read also: Who Makes Kirkland Brand Vodka? (Proved
Is Kirkland Signature Whiskey Cheaper?
By far. It's really not much of a question when faced with the reality that Costco whiskeys are far less expensive than their competitors, with a few exceptions.
What's even more remarkable, is that these aren't generic whiskeys.
Assuming Kirkland Signature Canadian Whiskey is really Crown Royal, the Kirkland version retails at $29.99 for 1.75L.
A bottle of Crown Royal will set you back the same price for less than half the amount, at 750ml.
Kirkland Signature Small Batch Bourbon $18.99/1L
George Dickel: $31.99/1L
Eagle Rare: $79.99/1L
Buffalo Trace: $39.99/750ml
Kirkland Signature Blended Scotch Whisky $54.99/1.75L
Dewar's White Label: $29.99/1.75L
Johnnie Walker: $37.99/750ml
Kirkland Signature Irish Whiskey: $27.99/1.75L
Jameson Irish Whiskey: $49.34/1.75L
Aside from the Dewar's White Label Blended Scotch, the whiskey brands that are considered possible impersonators of the Kirkland Signature brand are more expensive—in some cases much more expensive—than their rebranded, Kirkland versions.
It's well known that Costco places a 15% cap on its profit margin, therefore allowing them to provide steep discounts to its customer base.
That would include their alcohol lines as well.
The Kirkland Signature Whiskey brand is a far more opportune way to drink the finer whiskeys without breaking the bank. Of course, that's assuming you at least think you know what it is you're drinking.
Final Word
Costco has managed to market so many brands under a single name, make them far more affordable, and still manage to keep the manufacturing facilities from which they came a trade secret.
That includes breweries. Kirkland doesn't brew anything, and Costco certainly doesn't own or operate any breweries of any kind. So Kirkland Signature Canadian Whiskey continues to remain in the realm of obscurity.
The jack of all trades, master of none label certainly applies and Costco continues to extend its popularity and membership card-carriers with great deals on its rebranded products.
---
Here are some of my favorite services, products, and Stores
There are affiliate links, so if you do decide to use any of them, I´ll earn a small commission. But in all honesty, these are the exact what I use and recommend to everyone, even my own family.
To see all my of most up-to-date recommendations, check out this resource that I made for you!
BEST Of The Best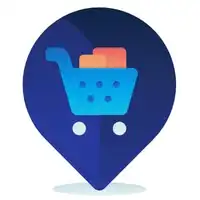 References
Retrieved from: https://www.forbes.com/sites/joemicallef/2021/07/15/why-you-should-buy-costcos-kirkland-signature-whiskies/?sh=94471c84cc0d
https://www.thrillist.com/eat/nation/costco-kirkland-brand-alcohol-spirits
Recent Posts