Have you ever wondered who makes Kirkland Brand Vodka? Look no more. We´ve got you covered.
Kirkland Signature, Costco's in-house brand, offers more affordable prices to everyday items. At the same time, many Kirkland products are produced by the big-name labels, resulting in equal quality, but they have a reduced price because of the off-brand labeling.
One Kirkland product many people have been curious about is Kirkland Signature vodka. On the Internet, you can find many articles dedicated to the topic of Kirkland brand vodka's parent company.
Grey Goose is frequently noted as being that producer, but Grey Goose's Global Head of Education Joe McCanta dispelled this belief to USA TODAY.
So, who makes Kirkland brand vodka? According to USA TODAY, Kirkland brand vodka is produced by California-based LeVecke Corp, which is a family company that produces a variety of alcohol products.
In this article, we get down and dirty to answer this question. We also give you an overview of the production company and take a look at the Kirkland Signature Vodka's quality.
Let's get started.
Who Makes Costco's Kirkland Brand Vodka?
After Grey Goose told USA TODAY that they did not produce Kirkland brand vodka, Costco did not make any comment. So, people did not know if Joe McCanta knew what he was talking about.
Because so many vodka fanatics agree that Grey Goose and Kirkland brand vodka taste the same, they couldn't believe that the two vodkas were not produced by the same company.
Even though Costco did not make a statement, it appears that McCanta's original statement is completely valid.
Kirkland brand vodka is produced by LeVecke Corp. They found this information by checking out the Alcohol and Tobacco Tax and Trade Bureau.
This Bureau only has a record of one Certificate of Label Approval for the vodka in question, and Grey Goose is not on the form.
For further support, Grey Goose's own labeling certificates state that the American products originate from France.
Given that Kirkland Signature Vodka originates from the United States, there is no way for Grey Goose to label Kirkland vodka.
Who Is The LeVecke Corp?
Given that few people know who the LeVecke Corp is, we did a little digging about the company too. The company is based in Mira Loma, California, and they specialize in wine, beer, and spirits.
Although LeVecke Corp isn't necessarily a household name, the company has been around for 60 years and provides vodka for other major companies, including Safeway, Kroger, and Vons.
While LeVecke Corp produces Kirkland Signature Vodka for Costco, they also have their own vodka. They are specifically known for their Pau Maui, which is a national brand may from Hawaiian pineapple.
The company makes more than vodka too. They are also known for other alcohol brands, such as America's Outlaw Bourbon Whiskey.
One thing that´s unique about LeVecke Corp is that it is a family company. In fact, the company has been led by four generations of the same family.
As a result, the company is known for being one of the best in class in terms of bottling experience and customer service.
Because of their focus on service and quality, a number of high-profile people support the brand. Rock stars especially like getting on board with LeVecke products.
People like Sammy Hagar and Jesse James Dupree have openly supported and collaborated with the company.
Is Kirkland Signature Vodka Good Quality?
If you are a vodka fan, you probably care more about the quality of the Kirkland Signature Vodka. Although it is considered a more budget-friendly vodka, it is still considered high quality.
The fact that many people believed it was produced by Grey Goose supports this assertion. Interestingly, Kirkland Signature Vodka has beat out Grey Goose in numerous blind taste tests.
Although Grey Goose asserts that its vodka is the superior product because of intentional product selection and rigorous distillation, many people beg to differ.
Hence, Kirkland Signature Vodka appears to be a great vodka for those with a more refined palate but a limited bank account.
What Makes Vodka Good Quality?
For vodka to be considered high quality, ingredients must be high quality and a more stringent process needs to be used.
These two expectations are simple enough to understand but often ignored by low-brand vodka companies. Because vodka is primarily just distilled alcohol and water, ingredients and processes are the stars of the drink.
Final Thoughts
Costco's Kirkland Signature Vodka has beat out Grey Goose in blind taste tests, causing many people to believe that France-based Grey Goose produces the budget buy.
However, Grey Goose rejected this assertion, as does a bit of digging.
From our research, the LeVecke Corporation produces Kirkland Signature Vodka.
Although some people love the name brand of Grey Goose, the LeVecke Corp seems to be a great company.
Between its family focus to its high-quality drink, LeVecke Corp produces Kirkland Signature Vodka to be one of the best budget vodkas on the market.
---
Here are some of my favorite services, products, and Stores
There are affiliate links, so if you do decide to use any of them, I´ll earn a small commission. But in all honesty, these are the exact what I use and recommend to everyone, even my own family.
To see all my of most up-to-date recommendations, check out this resource that I made for you!
BEST Of The Best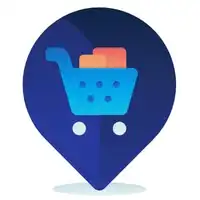 References
https://www.usatoday.com/story/news/factcheck/2020/07/28/fact-check-costcos-kirkland-signature-vodka-not-grey-goose/5515699002/
http://www.fooddrink-magazine.com/index.php/articles/producers/1202-levecke-corp
Recent Posts