You may have heard of Kirkland brand liquor if you've ever shopped at a Costco store. After all, Kirkland is the official house-branded label of alcohol sold by this major supermarket chain.
What you may wonder, though, is who is behind this brand of liquor? Slightly obscured by the "Kirkland" name, customers are often left wondering who exactly produces the Costco products.
So, who makes Kirkland liquor? Kirkland liquor is made by various manufacturers and liquor producers, including but not limited to Jim Beam, Macallan Distillery, the makers of Cielo tequila, and others.
Read on to learn more about the makers of Kirkland liquor, and which products are produced by which companies.
Types of Kirkland Liquors and Who Makes Them
Kirkland Vodka
It's important to note that some of the Kirkland liquors sold at Costco, such as the vodka, are only rumored to be made by other companies.
For example, it's a big rumor in the business that Grey Goose (Bacardi) is the producer of Kirkland vodka. However, Bacardi itself has denied this rumor outright. 
Do note, however, that there is a reason these rumors are so popular. This is because the spring water used to produce Kirkland's French vodka comes from the same source as Grey Goose's water source (Cognac region of France).
Some also say that Kirkland vodka is packaged by a company called Levecke and/or Mira Loma.
Read also: Who Makes Kirkland Brand Vodka? (Proved!)
Kirkland Signature Scotch Whisky
Costco sells its Kirkland Scotch Whisky under the name of Alexander Murray ; Company, but you might have wondered what exactly that means? Alexander Murray ; Company is one of the leading Scotch whisky producers in Scotland.
We looked into Alexander Murray ; Company, and we found that they work with Scottish distilleries including:
Caol Ila
Dalmore
Tomintoul
Mortlach
Tullibardine
So when it comes to Kirkland Scotch Whisky, you might be getting your product from any one of these places. Scotch experts believe the whisky could be sourced from Diageo or Bacardi, as well. 
Kirkland Original Spiced Rum
Rum is another big seller at Costco when it comes to the Kirkland brand. This Kirkland favorite is advertised with a clear statement of being distilled on the island of St. Croix.
One of the U.S. Virgin Islands, St. Croix is home to both the Captain Morgan Rum Distillery and the Cruzan Rum Distillery.
Whether or not this spiced and caramel-colored rum comes from Cruzan or Captain Morgan, one can't be totally sure.
However, we can deduce that it's produced in St. Croix before arriving in the United States for Costco sale. It's a great deal, too, priced at just around $15 a bottle.
That's a major steal compared to other labels.
Kirkland Blended Canadian Whisky
This oak cask-aged (6 years aged) Canadian whisky is bottled in yet another one of Kirkland's signature bottles.
This is another ambiguous liquor produced under the Kirkland name, but some believe that the producers of Crown Royal are behind it.
It's pretty much a staple/generic version of what some might compare to Crown Royal, but it does the trick.
Kirkland Añejo Tequila
This Mexican, extra-aged Kirkland tequila is rumored to be produced in the same distillery that Cielo Tequila is produced in.
Although one can't confirm the exact source of this $20 tequila handle, some even agree that it is sourced from the same place that Ed Hardy Tequila comes from, based on its bottle's NOM identifier (1472).
Kirkland London Dry Gin
This one is obvious since its manufacturer actually openly declares that they make their gin for Kirkland. Kirkland's London Dry Gin is sourced from DC Flynt MW Selections.
Made with natural botanicals, some liquor experts believe this gin is made like a Diageo product.
Kirkland Small Batch Bourbon
Kirkland also stocks a premium small batch bourbon for Costco buyers. One of the most prominent rumors about the source of this bourbon is that it comes from the makers of Jim Beam.
Some believe this Tennessee-based bourbon is from George Dickel. However, experts contradict the thought with a suggestion that it's more likely from Eagle Rare, Old Forester, or other distilleries.
Costco Liquor States
In which states does Costco sell liquor? In all states in the US, private retailers may sell liquor, including Costco. However, there are 17 states where the state has a monopoly on the sale of liquor, which included:
Alabama
Idaho
Iowa
Michigan
Mississippi
Maine
Montana
New Hampshire
North Carolina
Pennsylvania
Utah
Vermont
Virginia
Ohio
Oregon
West Virginia
Wyoming
Conclusion
It's no secret that Costco members are privy to some of the best prices for handles of liquor, with tons of Kirkland products to choose from.
This liquor label has long stunned customers with not only its low cost but also its mysterious origins. 
Many have long speculated about the sources and distilleries that produce and bottle Kirkland's various rums, bourbons, gins, tequilas, and other liquors.
And while we can't confirm with 100 percent certainty the origins of each of Kirkland's liquors, it's believed that many of them share distilleries with other major liquor names.
Whether it's Jim Beam, Cielo, or DC Flynt MW Selections, many of the Kirkland liquors mentioned in this article get their start overseas or from major distilleries.
---
Here are some of my favorite services, products, and Stores
There are affiliate links, so if you do decide to use any of them, I´ll earn a small commission. But in all honesty, these are the exact what I use and recommend to everyone, even my own family.
To see all my of most up-to-date recommendations, check out this resource that I made for you!
BEST Of The Best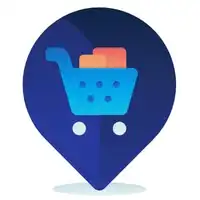 References
Recent Posts