Have you ever wondered who makes Kirkland brand tequila? Look no more. We´ve got you covered.
If you have been out to the store, you've probably seen a bottle of Kirkland brand tequila for sale at a shockingly good price. Now, cheap tequila comes with its own bad reputation, so it is fair that you are wondering who makes Kirkland brand tequila. Is it safe?
Kirkland brand tequila is actually a rebranded version of La Madrileña tequila sold by Costco. As with all true tequila, it is produced in Jalisco, Mexico, and then imported into the United States and around the world where it is sold to Costco members at a reasonable price.
If you are curious why Costco is rebranding La Madrileña tequila under its own premium line, keep reading to find out a little more about Kirkland Signature and the true origins of their tequila.
We'll also share our review of their South of the Border liquor.
What is Kirkland Signature Brand?
Costco can trace its history back to the mid-1980s but it wasn't until 1992 that they realized they could corner the market on premium quality goods sold at a fair price.
This was the start of their Kirkland Signature line. Their goal was simple—pair up with quality producers from around the world and sell their goods to the average man at a price he can afford.
Surprisingly, though, Kirkland Signature didn't just team up with top manufacturers—they went into business with some of the top brands around the world.
Today, you can find Duracell batteries, Huggies diapers, Starbucks coffee, and Ocean Spray juices all sold under the Kirkland Signature name.
Although brands typically have to sacrifice their name, they reap a share of the profits while also gaining access to Costco's vast customer base.
That alone makes it worth it. With over 100 million subscribers last year, Costco helps brands extend their profit margins by tapping into one of the largest retailers in the world.
Read also: Who Makes Kirkland Brand Vodka? (Proved!)
So Who Really Makes Kirkland Brand Tequila?
If Kirkland and Costco aren't making their own tequila, then who is? The answer is pretty simple—La Madrileña.
No matter if you are drinking a Blanco, añejo, reposado, Patron, or silver Kirkland tequila, it likely came from a small town in the western Jalisco state of Mexico carrying the same name as the distillery that brews these liquors.
In fact, it is almost impossible for this tequila to not come from Jalisco. This is because tequila enjoys protected designated origin status, meaning that no company can claim their product as "tequila" unless it originates from Jalisco.
Even if they make the same product just one state away, it would be classed as a Mescal, rather than tequila.
What Exactly Is La Madrileña?
The eponymous La Madrileña brewing company has been producing wines and liquors in the small Jalisco village of La Madrileña since 1911 when they first established their business as a local provider.
Since then, it has grown to become a global producer with wineries around the world, which is distributed through the international Beam-Suntory conglomerate.
You may have even tasted their tequila before. Back in 2008, La Madrileña teamed up with the legendary hot sauce brand Tabasco to produce a unique hot sauce flavored tequila.
While it didn't score highly with critics, it was a fun experiment in flavored tequila that showed just how versatile La Madrileña could be.
How Does Kirkland Brand Tequila Compare to Other Brands?
Few alcohols have such a storied reputation as tequila. It is seen as a party-starter, a night-ender, and a drink that can easily spell disaster if you opt for a cheap, low-quality distillation.
Yet, when tequila is good, it rivals even high-class liquors such as scotch and cognac. The trick is to know what you are drinking.
As far as quality goes, Kirkland brand tequila falls somewhere in the middle of the pack. It is not the best tequila by far but it is certainly not undrinkable.
If you are looking for something to add to margaritas or any other mixed drink, you can't go wrong with Kirkland brand tequila.
However, if you want a tequila that you can pour over ice and sip throughout the evening, you'd be better off finding a higher-quality product.
The alcoholic bite and harsh flavor might not be to everyone's liking. Instead, this is wonderful mixing liquor that's on par with most shelf tequilas you'll find at any Mexican restaurant or bar.
Conclusion
If you've recently seen a bottle of Kirkland brand tequila for sale at your local Costco, you probably stopped to ask where it came from.
Kirkland brand tequila is just a rebranded version of La Madrileña tequila, sold under Costco's premium product line.
As with all tequilas, it is produced in Jalisco, Mexico, and is then imported into the United States for American consumers.
---
Here are some of my favorite services, products, and Stores
There are affiliate links, so if you do decide to use any of them, I´ll earn a small commission. But in all honesty, these are the exact what I use and recommend to everyone, even my own family.
To see all my of most up-to-date recommendations, check out this resource that I made for you!
BEST Of The Best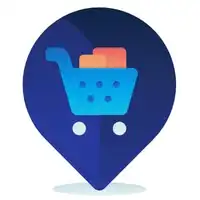 References
https://thetequilashop.com/tequila-protected-status/
http://www.madrilena.com.mx/madrilena_en/madrilenia/historia.aspx
Recent Posts