Great Value Dish Soap is a common item you see on the shelves at Wal-Mart. It's a decent and inexpensive way to hand wash dishes.
It's powerful, cuts through grease, and cleans grime quick. Although it's a Wal-Mart brand, it's not Wal-Mart that manufacturers this common household product.
So, who makes Great Value Dish Soap? Great Value Dish Soap is made by Vi-Jon Laboratories, Inc., which is right out of St. Louis, Missouri in the USA. Not only do they make their own branded products, but they also produce goods for other major retailers such as Kroger, Target, and Walgreens.
But, as with everything, there are benefits and pitfalls to using Great Value Dish Soap. These involve the company's history along with the formulation of the soap's components.
Unless you're looking for this kind of information, it isn't readily available to the public.
About Vi-Jon
Vi-Jon is a long-time American-based beauty and health manufacturer that creates brand name and private label products.
Their headquarters are in St. Louis, Missouri with five distribution and manufacturing centers in Missouri as well as Tennessee.
They've been around since the early 1900s and have been a trusted brand for decades. In 2006, Berkshire Partners took ownership of the company but put it back up for sale only a short eight years later, in 2014.
But in 2020, employees took control, and now they 100% own and operate the company. This means the configuration of the ingredients and the profits come from and go to regular people like you.
Plus, you can't go wrong with anything USA-made, it helps strengthen the country and economy.
Great Value Dish Soap Ingredients
Great Value Dish Soap, as produced by Vi-Jon, contains the typical things you would find in any run-of-the-mill dish soap like water, sodium laureth sulfate, sodium lauryl sulfate, sodium chloride, lauramine oxide, and citric acid.
These give the soap its foaminess and provide a consistent pH balance while also ensuring the product doesn't spoil.
There is also fragrance including things like limonene; just as you would find in other dish soaps. They also use Blue 1, which is an artificial chemical dye used for coloring the product.
But there are some long, unpronounceable, and confusing words the average person may have a difficult time wrapping their head around.
The following list contains the names of difficult-to-read ingredients, their phonetic pronunciation, and what they mean:
Hexyl Cinnamal (hex-ill sin-a-mall): a fragrance enhancer, which is a common constituent extracted from things like cinnamon
Isopropylideneglycerol (ice-so-pro-pill-eye-den-eh-gl-eye-ser-all): this is a non-fragrant solvent to help stretch the soapiness and comes from plants
Methylchloroisothiazolinone (meth-ill-klore-oh-is-so-thigh-a-zo-lin-own): a chemical preservative
Methylisothiazolinone (meth-ill-eye-so-thigh-a-zo-lin-own): an unscented preservative to ensure the soap doesn't spoil
Sodium Xylenesulfonate (so-dee-uhm zy-len-eh-sulf-owe-nayte): this is a non-fragrant surfactant that helps keep the soap flowing smoothly from the bottle
Problems with Using; Buying Great Value Dish Soap by Vi-Jon
While Vi-Jon does produce products people can rely on, there are a few problems and issues with using Great Value Dish Soap.
Unfortunately, the company or retailers don't openly disclose ingredients or other matters in conflicts of interest to the public. The only way we see them is if we dig into the details ourselves.
Troublesome Ingredients
One of the main problems in using Great Value Dish Soap is with the ingredients. Some of them, such as Methylisothiazolinone, Methylchloroisothiazolinone, Hexyl Cinnamal, and Blue 1 can induce allergies and dermatitis.
In fact, the EU has these labeled as potentially toxic with lung and breathing issues.
Therefore, people should wear gloves if they choose to use Great Value Dish Soap. This is especially true for those who are prone to having sensitive skin.
Otherwise, it may be better to look for a different type of dish soap and be discerning about the ingredients.
The Same Soap, Different Retailer
Since Vi-Jon creates dish soaps for major retailers like Kroger, Target, Walgreens, and Wal-Mart, Great Value Dish Soap may be the exact same thing as what you would find in these stores for their private brands.
This is most likely the case with Target's "Up & Up" dish soap.
While Vi-Jon isn't prominent on the bottle, there's a disclaimer about Dawn being a trademark of Procter & Gamble and that it isn't manufactured by them.
The interesting thing about this is Proctor & Gamble sued Vi-Jon in 2006 for copying their mouthwash containers.
Part of their settlement was to indicate such things on their products in the case consumers could construe one for the other.
Therefore, it's entirely probable that generic dish soap from Target and Wal-Mart are exactly the same, as well as the other retailers.
The likelihood of these comprising the same ingredients is high. You could be paying more, less, or the same when there is no variation in the formulation.
You will have to use a keen eye and read the bottles to compare.
Final Thoughts
While Vi-Jon is the manufacturer for Wal-Mart's "Great Value Dish Soap," this is also true for the ones you see at Target, Kroger, or Walgreens.
This means Wal-Mart is not the producer and you may be paying more or less for the same soap depending on where you buy it.
Therefore, it's important to be a smart consumer and compare ingredients on the back of bottles. Not only will you inform yourself better of potential dangers, but you will also buy the best soap for the price.
---
Here are some of my favorite services, products, and Stores
There are affiliate links, so if you do decide to use any of them, I´ll earn a small commission. But in all honesty, these are the exact what I use and recommend to everyone, even my own family.
To see all my of most up-to-date recommendations, check out this resource that I made for you!
BEST Of The Best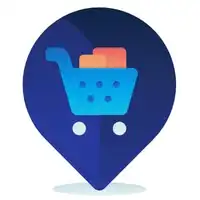 References
Recent Posts