Have you ever asked yourself or your friend what Target's return policy after 90 days is? Well, you are at the perfect place to find the answer to such a question.
Target is one of the largest and more popular general merchandise retailers in the world and they do a lot of good things that continue to attract customers to their stores.
Their return policy is also notable, especially if you buy private label or hold a Target Red Card.
So, what is Target return policy after 90 days? The current and known Target policy on returns after 90 days is that you cannot return items once that time period has elapsed. However, if you hold a Target Red Card, you have an additional 30 days for a total of 120 days from the day that you purchased the product.
It also matters if you purchased a private label product from Target, as they will give you a full year from the date of purchase to return the item in question.
If it's not a private label and you don't have a Red Card, you will need to return the item within 90-days, or you won't get a refund.
Of course, management is always malleable and it may be that you can convince a Target supervisor to accept a return after 90 days.
Just keep in mind that it's outside of Target policy to do so, which means there is no assurance that you will be successful in the attempt.
Read also: What Is Target Return Policy with No Receipt? (Secrets You´ll Never Imagine)
Target Policies Affected by Coronavirus
In March of 2020, a lot of retailers began to suspend returns, especially if it came down to an in-person return inside one of their stores.
Different states have handled the Coronavirus differently, however, and Target hasn't delivered a specific response as to whether or not the change is still in effect and where.
In most places, you can probably return an item at Target without an issue, but it's worth noting that the change was made almost two years ago and there may be some lingering effects of that change at specific Target outlets in different states.
Target Returns for Private Label Products
Target has several private label items that you can purchase and any one of them comes with a one-year return policy.
That's a full, 365-day return window in case the item is defective or you just decide that you don't want it.
Cat ; Jack
All in Motion
Goodfellow ; Co
Wondershop
Up and Up
Auden
Hearth and Hand with Magnolia
A New Day
Made by Design
All of these items are Target-owned and therefore eligible for a one-year return. There may be more, however, by the time of this writing, that's what is listed under the Target private label brands available for customers.
If you decide that you want to return one of these items, Target does require you to bring a receipt with you, along with your original purchase method.
If you made the purchase with a credit or debit card, your return will be refunded on your card.
You can also get a cash refund for certain things, but policies are different at different Targets where that is concerned, so it depends on what Target you are going to.
Target keeps track of your purchases, which makes things easier as well.
Read also: What is Target's Return Policy After Christmas? (Secrets Nobody Is Talking About)
How Having a Target Account Helps
Since Target tracks your purchases, having a Target account makes the process even more streamlined and fast when you want to make a return.
You should strongly consider having an online account as, besides the rewards that you can earn, having one might save you some headaches down the road.
It's also beneficial to have one when you are making returns without a receipt. When you have an account with Target, all of the purchases that you make there are recorded in your account so it's almost the same as having a permanent, easy-to-access receipt for all of your purchases.
Another benefit of having an account with Target is that it works well in conjunction with the Target app (Apple or Android version).
You can use the app to automatically start a return before you even get to the Target store, which hastens the process because you're already halfway done.
Various Target Return Policies
Target has a pretty liberal return policy on most of their in-store stock and with their online platform. However, there are a lot of ins and outs with different policies for different things, and it's important to know what you can take advantage of and what you can't.
No receipt returns are limited to $100 total per year
Target Red Card return time is 120 days
Target brand items have one year to return
Target brand food can be returned for up to one year
Target electronics only allow for 30-day returns
Target accepts returns on opened products
Target will only exchange opened music, games, and movies
Target accepts opened cosmetics returns
No tags are required for returned clothing and apparel
Target will not accept gift card returns
Optical purchases allow for a full, 90-day return
Online purchases can be returned in-store
That's a pretty extensive list so it pays, almost literally, to stay informed. You can return most opened products to Target and you will get a full refund, with the exception of most electronics, with the latter shortened to a 30-day return policy.
In a rare departure from other retailers, Target allows you to return opened cosmetics as well, with or without a receipt, since they can look up your purchase history. However, gift cards remain on the 'no return' list, as they do everywhere else.
Optical purchases are often different at other retailers but not with Target.
If you purchase a new pair of glasses and decide that you don't like them, you have 90 days to return them and 120 days if you purchased them with a Target Red Card.
Last but not least, all online purchases are eligible to be returned at a physical, Target retail location, but the reverse is not possible.
Final Thoughts
Target has one of the most wide-open return policies of any retailer in the country. It's not very common that you can return food anywhere else but at Target, you're more than welcome to do so.
---
Here are some of my favorite services, products, and Stores
There are affiliate links, so if you do decide to use any of them, I´ll earn a small commission. But in all honesty, these are the exact what I use and recommend to everyone, even my own family.
To see all my of most up-to-date recommendations, check out this resource that I made for you!
BEST Of The Best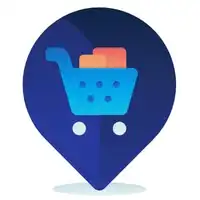 References
https://help.target.com/help/targetguesthelparticledetail?articleId=ka95d000000oOGIAA2&article
Recent Posts