Do you know what Target return policy with no receipt is? this is one of the questions our readers ask a lot. Well, we´ve got you covered.
Target has long played second fiddle to industry giants such as Walmart. However, Target has a solid and extensive consumer base and in order to compete, they also have to have a legitimate and fair return process for products that are defective or otherwise simply need to be returned by the consumer.
So, what is Target return policy with no receipt? Target has a policy for returns of items that do not have a receipt, however, it's a little more specific than competitor variations. You can return items without a receipt for up to 90 days and only up to 30 days if the product was purchased from the electronics department.
Target does require some form of proof of purchase and that can include bringing in your credit or debit card (if you made the original purchase with one), a return barcode, or a packing slip for items that you purchased online and shipped to your home. 
Target also heavily restricts what you can return to no more than $150 worth of merchandise per year. That means if you purchased a Playstation 5, you won't be able to return it without a receipt, even if you do so within the 30-day period, because it far exceeds the $150 limit.
Returning Items to Target Without a Receipt
The good thing about Target is they keep track of purchases, excluding cash purchases, for a certain period of time, so it's easy to bring your device or product back to Target to get a return without a receipt.
The easiest way for Target to do this is if you bring in the original payment method that you used to purchase the item.
That includes purchases made with Target Gift cards and sometimes, generic Visa or Mastercard Gift Cards.
If you made the purchase with your credit or debit card, Target can look that up and find it as well. That includes all of the major credit and debit card providers such as Discover, Mastercard, Visa, and American Express.
If you paid via check, all you need to do is bring in another, blank check, from the same account. It has to be from the same account so that Target can look up the account number that was on the original check used for the purchase.
Target Debit Cards, Target Red Cards, and Target Visa Cards are also good sources for Target to fall back on without a receipt. This is especially true since these are Target specific cards.
Target will be able to use any of the above information to look up your original purchase in their system, scan the barcode, and grant you a return.
Lastly, they will require you to bring in a form of identification, in the form of your state-issued or federally issued identification.
Target holds your purchasing information in their system for up to one year after the purchase was made.
Since one year is well after the 90-day timeframe for returning items to Target, that is more than enough time for them to still have your information on hand.
Read also: What is Target's Return Policy After Christmas? (Secrets Nobody Is Talking About)
What Type of Refund Can You Expect from Target?
There are a few ways that Target can or will issue you a refund for returned items, with or without a receipt.
Refunded directly to your debit card
Refunded directly to your credit card
Refunded through gift card in the form of another gift card
Refund in the form of a merchandise return card
Refunding directly to your debit or credit card takes time, although it is usually refunded to your debit card faster than your credit card.
Refunds to your credit and debit card almost never happen instantly and you will have to keep an eye on it as you wait for the transaction to go through.
If you made the purchase with a gift card, you will get a refund only with a gift card. Let's say that you have a $50 card and you make a $45 purchase.
If you return the purchase, Target will most likely just give you a clean, new $50 gift card, since taxes will run you up to $50 anyway.
For the most part, however, Target will just refund the exact amount and put it on a new gift card that you can spend inside Target.
This is probably one of the more simple processes when it comes to returns to Target.
If the purchase was made by something like a check, Target may just give you a merchandise return card, which is essentially a gift card that can only be used at Target stores.
What Will Target Not Accept Without a Receipt?
Target records transactions in their system, which makes it very easy for you to return items for a refund, in whichever manner Target provides one.
However, if you bring the item back within 24-hours of purchasing it, Target may not be able to locate it in their system, which means that they won't accept it.
Collectibles that you have opened
Airbeds that you have opened
Any open media, which includes CDs, Blu-Ray and DVD movies, and games
Fortunately, that's pretty much the extent of what Target will not accept with a receipt, without a receipt, within or without the 90-day or 30-day return period.
So, if you plan on returning these items, be sure not to open them first.
Now, it's possible that Target will take one of the above items, however, someone will have to do a thorough inspection of the item and repackage it.
If Target happens to take it, they won't issue you a refund in any form that you want. They will only grant you an in-store credit for the item's value.
If you purchase a $59.99 game and are able to return it, you will get $59.99 worth of in-store credit.
Final Thoughts
Target will accept most items without a receipt, however, they are pretty specific about what they will and won't take and how much you can return in terms of dollar value over the course of a year.
---
Here are some of my favorite services, products, and Stores
There are affiliate links, so if you do decide to use any of them, I´ll earn a small commission. But in all honesty, these are the exact what I use and recommend to everyone, even my own family.
To see all my of most up-to-date recommendations, check out this resource that I made for you!
BEST Of The Best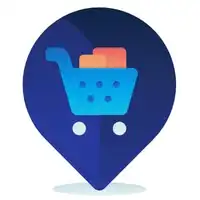 References
https://www.thecoldwire.com/target-return-policy-without-a-receipt/
Recent Posts