Have you ever asked yourself or your friend who makes Cinnamon toast Crunch? Well, you are at the perfect place to find the answer to such a question.
Cinnamon Toast Crunch is a cereal that hardly needs any introduction. People of all ages around the world love this cereal for its delicious crunch and cinnamon sweet flavor.
Even though so many people have heard of this cereal, very few know who produces it.
Cinnamon Toast Crunch is produced by General Mills, an American multinational manufacturer. This company is responsible for selling a number of branded foods, products, and even video games. Cinnamon Toast Crunch is just one of the many big-name products General Mills produces.
To learn more about Cinnamon Toast Crunch and its manufacturer General Mills, keep reading.
Who Produces Cinnamon Toast Crunch?
Cinnamon Toast Crunch is manufactured by General Mills. The manufacturer of Cinnamon Toast Crunch has not ever changed during its long history.
The cereal was created back in the 1980s by a scientist and General Mills assistant producer. Cinnamon Toast Crunch has continued to be manufactured by General Mills since then.
That being said, some Cinnamon Toast Crunch products are produced by Nestle in European markets. Even in these countries, General Mills is still considered the main manufacturer.
The reason for this is that Nestle and General Mills created a joint venture back in 1991 that still stands today.
So, Cinnamon Toast Crunch is manufactured by both General Mills and Nestle. Through this joint venture, both companies can benefit from the cereal.
In America, it is normally General Mills that produces the cereal, whereas Nestle is responsible for it in other European locations.
Read also: Who Makes Cinnamon Graham Crackers? (Quality, Reviews + More)
About General Mills
There is so much to learn about General Mills. Because it is an American multinational manufacturer, there are tons of resources you could use. Let's take a look at the history, Nestle joint venture, and products of General Mills.
History
General Mills dates all the way back to 1856 when it was the Minneapolis Milling Company. By 1928, the name General Mills developed.
During the 1900s, the company was responsible for engineering, aeronautical, electronics, merchandising, television, toys, and restaurant ventures.
Today, General Mills is primarily known for its food. However, there are quite a few other brands underneath General Mills' repertoire.
Nestle Joint Venture
Back in 1991, General Mills and Nestle established the Cereal Partners Worldwide SA. The idea behind this company was to maximize the efficiency of both companies to create high-quality cereals in a way that benefits both the companies.
Most of the cereals produced by the Nestle joint venture fall underneath the Nestle name, including Cheerios, Cookie Crisps, and Shredded Wheat.
For Cinnamon Toast Crunch specifically, General Mills still manufactures the cereal in America, but Nestle takes over production in Europe.
Products
The number of products produced by General Mills is insane. They are primarily known for their breakfast cereals.
Some of their most popular breakfast cereals include Cheerios, Cocoa Puffs, Cookie Crisps, Cinnamon Toast Crunch, Lucky Charms, and Reese's Puffs, though there are dozens of others.
General Mills also produces baking goods, such as brands like Betty Crocker and Pillsbury, as well as grain snacks, including Nature Valley.
They even produce meal products, such as Old El Paso and Betty Crocker. Some other brands under their line include Blue Buffalo, Totino's, and Yoplait.
Needless to say, General Mills produces a handful of products, many of which may already be in your kitchen.
Read also: Who Makes Cinnamon Butter? (Quality, Reviews + More)
About Cinnamon Toast Crunch
Now that we've learned about General Mills, let's take a closer look at Cinnamon Toast Crunch. This cereal includes whole grain wheat and rice squares.
They're then coated with cinnamon, sugar, vitamins, and minerals. This flavor is delicious and has a satisfying crunch, similar to that of Rice Krispies.
History
The history of Cinnamon Toast Crunch is actually pretty interesting. Officially, it was created by a scientist and General Mills assistant product manager. However, they got the idea from an unnamed child who won a radio contest.
General Mills held a contest that asked people to give their best cereal idea. The child won a set of Hot Wheels, and General Mills got one of their best cereals.
By 1985, the cereal was being produced in America. It was introduced to European markets in 1998, and it has since become one of the most popular cereals worldwide.
Spin-Offs
Because of how popular the cereal is, there have been offshoots of the cereal, including Chocolate Toast Crunch, French Toast Crunch, Sugar Cookie Toast Crunch, and many others.
These spin-offs are created by General Mills and Nestle specifically.
There are also plenty of other generic, private label companies that create cereal that is obviously a knockoff of Cinnamon Toast Crunch. All of these cereals are popular and delicious.
Final Thoughts
Cinnamon Toast Crunch is produced by General Mills. General Mills is responsible for producing a number of highly popular cereal brands, Cinnamon Toast Crunch being just one of them.
Even so, there are plenty of other knockoffs of Cinnamon Toast Crunch because of how delicious it tastes.
Even though the roots for Cinnamon Toast Crunch go back to General Mills, some products are produced by Nestle. General Mills still gets credit because it is a part of the Nestle joint venture. Most American boxes are produced by General Mills.
No matter who produces Cinnamon Toast Crunch, this cereal is one of the most popular around. It is delicious, sweet, and packs a satisfying crunch.
People worldwide go crazy over this cereal as a result. Luckily, there is no sign of General Mills or Nestle stopping production anytime soon.
---
Here are some of my favorite services, products, and Stores
There are affiliate links, so if you do decide to use any of them, I´ll earn a small commission. But in all honesty, these are the exact what I use and recommend to everyone, even my own family.
To see all my of most up-to-date recommendations, check out this resource that I made for you!
BEST Of The Best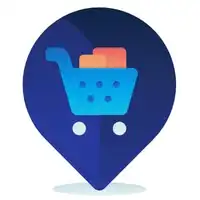 References
https://en.wikipedia.org/wiki/Cinnamon_Toast_Crunch
https://en.wikipedia.org/wiki/General_Mills
Recent Posts