Texas Roadhouse is known for its delicious cinnamon butter. However, Texas Roadhouse is not the only place where you can find cinnamon butter.
There are plenty of cinnamon butter brands and products you can find at the store, and you can even make it yourself.
Some popular manufacturers of cinnamon butter include Land O Lakes, Private Selection by Kroger, Downey's by Honey Butter Products Co., Inc., and private butter makers in your area. You should be able to find at least one of these cinnamon butter products at a store near you.
To learn more about these different cinnamon butter products, keep reading.
Who Makes Cinnamon Butter?
Because cinnamon butter is a type of butter, not an individual brand, there's no one manufacturer that is responsible for making cinnamon butter. You will have to select a cinnamon butter brand, and then research that brand.
Today, there are dozens of cinnamon butter varieties available at the store. Below is a list of some of the most popular, as well as information about who manufacturers these brands.
Land O Lakes
One of the most popular cinnamon butter types is the Land O Lakes Cinnamon Sugar Butter Spread. Land O Lakes is super easy to find at just about any grocery store. You can find it at Walmart, Publix, and Amazon. The flavor is delicious too.
Land O Lakes, Inc. is the producer of this tasty spread. In other words, it is not a subsidiary of another company. Land O Lakes produces its own products, including the Land O Lakes Cinnamon Sugar Butter Spread.
Private Selection
Private Selection is the private label for Kroger. It can help you find high-quality products at an affordable price. Kroger's Private Selection offers a cinnamon butter recipe. It is called Private Selection Honey and Cinnamon Premium Butter. It is delicious, affordable, and relatively easy to find at Kroger.
Because Private Selection is one of three private labels for Kroger, Kroger is responsible for manufacturing the Private Selection cinnamon butter. The two other Kroger private brands include Kroger and Simple Truth.
Downey's
If you are looking for high-quality, all-natural cinnamon butter, you might like Downey's Cinnamon Honey Butter. This product is delicious and produced in a dedicated facility to ensure the product you get is high-quality and delicious.
All Downey's products are produced by Honey Butter Products Co., Inc. The products are produced in Manheim PA. The only downside to this butter is that you will have to order it online since it is not available at all stores.
Private Butter Makers
If you live in an area that has a lot of cows, dairy products, and butter products, you will likely be able to find private butter makers that make cinnamon butter.
After all, cinnamon butter is one of the more popular flavors that are relatively easy to make.
Of course, not everyone will have access to private butter makers. Those who live in the city, for example, might have more difficulty finding these products.
However, keep an eye out for private butter makers because their cinnamon butter will likely be the healthiest and most delicious.
Read also: Who Makes Kirkland Butter? (Simply Explained)
Which Cinnamon Butter is The Best?
After considering a variety of cinnamon butter makers, you might be wondering which one is the best. Unfortunately, it's impossible to say which one is the best since this is a subjective matter.
All of the cinnamon butters above are known for being delicious, fresh, and reliable. You can't go wrong selecting any one of these butters.
That being said, you may find one of these butter to be more convenient for your lifestyle than the others.
For example, Land O Lakes and Private Selection cinnamon butter are probably best for you if you want to purchase it at a store in your area. Conversely, if you're looking for the best quality cinnamon butter, you might like Downey's or private butter makers, but they will be more expensive and more difficult to find.
We recommend trying different cinnamon butter to find out which one is best based on your lifestyle, budget, and taste buds.
Read also: Who Makes Great Value Butter (Products For Walmart)?
How To Make Your Own Cinnamon Butter
If you don't want to go out of your way to find cinnamon butter at a store near you, you can actually make your own. Here is how to make a Texas Roadhouse cinnamon butter knockoff recipe:
Ingredients
½ cup salted butter, softened
¼ cup powdered sugar
1 tablespoon honey
½ teaspoon pure vanilla extract
1 ½ teaspoon ground cinnamon
1/8 teaspoon sea salt
Instructions
Mix all of the ingredients in a bowl using a standing mixer that is fitted with a paddle attachment.
Beat the ingredients until they are well combined and fluffy.
Serve at room temperature.
Store in the refrigerator inside an airtight container for one month. You can also store the butter at room temperature for up to one week.
Final Thoughts
Because cinnamon butter is a type of food, not a brand, it's impossible to say for certain who the manufacturer is for your cinnamon butter.
You will have to look at the brand you purchased individually to determine who the manufacturer is.
The four different cinnamon butter options above are all delicious. You should certainly be able to gain access to one or more of these cinnamon butter varieties.
If you want to make cinnamon butter yourself, use the Texas Roadhouse knockoff recipe listed above. No matter which option you select, the cinnamon butter will be delicious.
---
Here are some of my favorite services, products, and Stores
There are affiliate links, so if you do decide to use any of them, I´ll earn a small commission. But in all honesty, these are the exact what I use and recommend to everyone, even my own family.
To see all my of most up-to-date recommendations, check out this resource that I made for you!
BEST Of The Best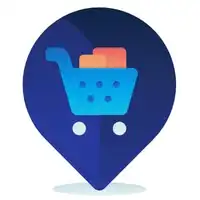 References
https://www.kroger.com/p/private-selection-honey-cinnamon-premium-butter/
Recent Posts