If you've been wondering where Purex toilet paper is made, then you are not alone, in fact, it's the most asked question by many users.
Purex toilet paper has been a staple brand in toilet paper retail for decades, both in the United States and Canada. The company that owns and manufactures Purex is known as Kruger, which has been around since its inception over 95 years ago.
So, where Is Purex Toilet Paper Made? Purex is made in Western Canada in a factory that is located in New Westminster, British Columbia. There is a deal of confusion regarding this, however, as Purex also has a New Zealand website, which will frequently crop up when searching for Purex.
However, the New Zealand website is just that, a New Zealand website. There is a factory in Kawerau, New Zealand that manufactures Purex solely for New Zealanders. If you're just doing standard searches for Purex, this website will frequently pop up.
How many Purex Factories are There?
There are two mills that produce Purex Toilet paper, the ones listed above, however, Kruger (The owner of Purex), owns mills all over the world. Kruger currently has paper mills in Canada, the United States, and New Zealand.
Kruger also goes well beyond just the manufacturing of toilet and tissue paper. They also produce packaging, publication papers, and even wine and spirits.
It's also easy to confuse Purex with the laundry detergent of the same name, as well as hand sanitizers, but they are not one and the same.
Kruger has also opened up facilities that deal primarily in renewable energy products, including biomass projects, biogas, hydrogen, and solar technologies.
Their embrace of renewable energy sources has extended the number of factories and Kruger employees all over the world. It also means that Kruger is heavily focused on green energy principles in their own manufacturing process.
They use renewable materials and practice environmentally safe procedures throughout the entirety of their manufacturing operation.
How Long Has Kruger Manufactured Purex Toilet Paper?
Kruger is a purely Canadian company and it was originally founded as a "fine paper" products manufacturer in 1904.
However, these fine paper products didn't extend into the realm of toilet paper and tissue paper until 1928.
So Kruger has quite a long history of innovations and advancements in the toilet paper manufacturing industry, as they have been at it for very nearly a century.
While most people in America sort of look at Purex as a secondary option behind industry leaders, such as Charmin and Angel Soft, Purex is huge in Canada and has a very large presence both in the United States and in New Zealand, where they are the leading toilet paper producer.
In Canada, Kruger is singlehandedly responsible for almost 40% of the entire toilet paper and tissue supply of the entire country.
Kruger doesn't just do this through Purex, however, as they also own Scotties, White Swan, White Cloud, Cashmere, and SpongeTowels.
Read Also: Who Makes Purex Laundry Detergent (All Facts)
Scotties is not necessarily a household name in the United States but it is a recognized brand, while SpongeTowels does pretty big business in California.
Since they have been in business, nearly a century ago, Kruger has almost always been intensely involved in the manufacturing and distribution of toilet paper in key markets around the world, but mostly focused in the North American hemisphere.
Sustainable Energy Development
For those who are on the fence in terms of what kind of toilet paper they like to buy, the tiebreaker may be the fact that Kruger is heavily involved in pro-environmental initiatives such as green energy production, renewable sources and materials, and the advancement of technology in green energy.
Kruger Energy is a side-business developed by Kruger and initiated in 2004. Not only are they involved in managing sustainable energy products and production, but Kruger is also leading the drive towards producing better green energy alternatives.
This mostly revolves around building energy-efficient plants, with 42 plants in both Canada and in the United States.
This is a desperately needed innovation as the North American continent, more specifically the US, severely lacks the infrastructure requirements for green energy alternatives.
Nowadays, that is a significant thing, especially considering the skyrocketing costs of natural gas, propane, gasoline, and coal.
Kruger's primary focus is on wind and hydroelectric technologies, embracing the use of water and wind energy conversions. They also have a fingerprint or two in the solar arena but that lags far behind wind and water.
Kruger, Tissue Paper, Toilet Paper, and Filocell
Filocell is one of Kruger's many environmentally-friendly initiatives. Filocell is a material that is comprised of biodegradable material, these "cellulose materials" are a new product that Kruger is introducing in all of its product lines, including Purex. 
While most toilet paper is marketed almost solely on its softness and absorption capabilities, Filocell doesn't detract from any of this.
Despite the alteration from standard materials to biodegradable cellulose, Purex and all of the associated toilet and tissue papers manufactured by Kruger, retain those qualities with a better material that is consumer-friendly, both physically and in the wallet.
Filocell is going into more than just toilet paper as well. You can add paper towels to the list, concrete materials, and thermoplastic polymers.
Read Also: Who Makes Great Value Toilet Paper (Walmart – Best Tips!)
When you add together all of the products that consumers use on a daily basis, Filocell will cover a pretty numerous line of products.
Filocell is still technically in its infancy stages, so there is a lot more to come from Kruger considering the products that it will go into.
As far as toilet paper and Purex is concerned, you can expect Filocell levels to increase in these products until it becomes the dominating ingredient.
Final Thoughts
Western Canada is the heart and home of Purex and Kruger's Canadian manufacturing facilities. However, Kruger also has many other factories scattered throughout the various provinces in Canada, several states in the US, and New Zealand.
Since Kruger is leading the way in environmental sustainability, you can expect more Kruger plants to pop up here and there and, by association, an expansion of Kruger manufacturing facilities and the Purex toilet paper that put them on the map.
---
Here are some of my favorite services, products, and Stores
There are affiliate links, so if you do decide to use any of them, I´ll earn a small commission. But in all honesty, these are the exact what I use and recommend to everyone, even my own family.
To see all my of most up-to-date recommendations, check out this resource that I made for you!
BEST Of The Best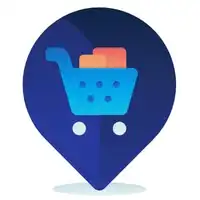 References
https://purex.ca/en/about-purex/
https://biomaterials.kruger.com/innovate-with-us/
Recent Posts