Have you ever asked yourself by any chance where Angel Soft Toilet Paper is manufactured? Well, if you've been wondering about its origin, we got you the answers.
Angel Soft is one of the ten, largest toilet paper providers in the United States, with a $1.2 billion revenue per year. In fact, they sit at the number two position in the top ten categories, only behind Private Label Paper.
So, Where Is Angel Soft Toilet Paper Manufactured? Angel Soft belongs to and is manufactured by Georgia Pacific, which is a company that is based in Atlanta and also happens to own Quilted Northern. Georgia Pacific, in turn, is owned by Koch Industries. They have manufacturing and distribution centers in thirty states. 
Since Angel Soft is such a large brand, they command a huge share of shelf space in just about any retailer that you walk into, whether it's Walmart, Target, Dollar General, or basically any store that sells toilet paper.
They sell massive bulk supplies in Costco and Sam's Club as well, despite the private label brands that those retailers produce.
History of Angel Soft
Angel Soft is a relative newcomer to the toilet paper industry, especially considering the fact that the owner of this product, Georgia Pacific, was founded in 1928 in Augusta, Georgia. Originally a hardwood company, Georgia Pacific went on to become a primarily pulp company, thirty years later.
Angel Soft was developed in 1987, so it has a relatively short shelf life compared to other Georgia Pacific products and Georgia Pacific itself was acquired by Kock Industries in 2005. So there's a lot to unpack here, with owners owning owners and more owners owning them.
Angel Soft, though it sits behind Private Label Papers in the overall top ten toilet paper manufacturers, focuses its primary competition with Charmin.
Angel Soft's latest claim is that each roll of Angel Soft toilet paper contains a thousand more sheets than Charmin competing rolls.
Charmin sits in the number three spot, so it looks as if Angel Soft's marketing strategy is paying off but only just. Angel Soft's parent company has been through the wringer over the years as well, so it's a testament to the brand name of Angel Soft that it remains so high on the list.
Georgia Pacific has had several major accusations laid against it over the years, including claims of environmental violations and racial discrimination.
In the mid-90s, Georgia Pacific went to war with the EPA over new regulations that Georgia Pacific claimed the EPA was enforcing against rules and regulations that were set in place ten years prior. 
Georgia Pacific also claimed that the EPA's accusations of emission standards violations in their pulp processing procedures were overstated and overblown.
Read Also: Where Is Purex Toilet Paper Made? (The Chaff From The Wheat)
Whether or not the claims were true seems to have been largely irrelevant, as Angel Soft has never really seemed to be affected by the news.
In 2007, Georgia Pacific reached an agreement with the EPA to pay over $21 million to help clean up some of its impoundment areas.
It should be noted that this wasn't just a Georgia-Pacific thing, but an issue shared by other companies as well, all of which also agreed with the EPA.
Around the same time, Georgia Pacific was battling accusations of racial segregation in one of their facility bathrooms. In 2005, Kock Industries purchased Georgia Pacific, and despite a few hiccups in the first few years of the new ownership, mostly holdovers, Georgia Pacific has since flourished. 
SmartWay Excellence Award
In 2009, the EPA presented Georgia Pacific with the SmartWay Excellence Award, because of Georgia Pacific's efforts to push all of its transportation procedures through EPA freight-industry initiatives that are designed to significantly reduce pollution while improving energy efficiency.
A company that once had a pretty bad reputation when it comes to environmental issues looks to be taking steps to progress in the opposite direction and the EPA recognized the effort.
Georgia Pacific now strives to improve transportation energy efficiency, reduce wastefulness, recycle, and increased intermodal loads.
Does Kimberly Clark Make Angel Soft Toilet Paper?
Angel Soft is a brand that is owned completely by Georgia Pacific, however, Kimberly Clark technically produces some of the Angel Soft rolls that you see on the store shelves on any given day. That's because Georgia Pacific partners with Kimberly Clark.
That partnership means that Kimberly Clark factories also manufacture Angel Soft toilet paper, even though it all ships out under the moniker of Georgia Pacific.
It's an interesting observation of a technically true statement that is a lesson in big business partnerships and how they function.
It's not as if Kimberly Clark only manufactures Angel Soft at select factories either. Kimberly Clark employees and management have their hands in so many different companies' toilet paper that it would probably surprise you.
Kimberly Clark is even responsible for many private label brands. That's mostly speculation with plenty of circumstantial evidence, however, it a known that Kimberly Clark manufactures the private label toilet paper carried by Costco and is suspected of manufacturing many more.
Read Also: Marathon Toilet Paper vs. Kirkland (2-Ply Bath Tissue)
What Types of Toilet Paper Does Angel Soft Produce?
To compete with other, major toilet paper brands, Angel Soft has extended its lineup of toilet paper to include several, different variations. All of Angel Soft's toilet paper comes in what it calls "megapacks." These megapacks supposedly contain 4 rolls in 1.
Angel Soft also offers the option of purchasing their rolls with a scented tube, which includes lavender, fresh linen, and ocean breeze. According to a large aggregate of consumer reviews, they smell quite lovely.
Lastly, Angel Soft produces their line of Angel Soft Ultra toilet paper. These "megapacks" are the softest toilet tissue in the entire Angel Soft lineup and they supposedly come with more layers per sheet as well.
All in all, you will find something similar in all of the brands of toilet paper that are considered to be major brands on US store shelves. Angel Soft is certainly in the middle of some pretty stiff competition with Private Label Paper and Charmin.
Final Thoughts
Angel Soft is owned and manufactured by Georgia Pacific, which is based in Atlanta, Georgia, and owned by Koch Industries. Despite the ups and downs of Georgia Pacific over the years, Angel Soft has remained a steadfastly premium brand throughout and, if they continue to innovate, will remain so.
---
Here are some of my favorite services, products, and Stores
There are affiliate links, so if you do decide to use any of them, I´ll earn a small commission. But in all honesty, these are the exact what I use and recommend to everyone, even my own family.
To see all my of most up-to-date recommendations, check out this resource that I made for you!
BEST Of The Best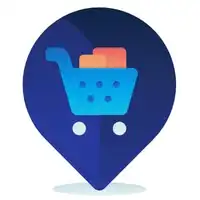 References
https://www.azcentral.com/story/money/business/consumers/2020/03/22/where-does-your-toilet-paper-come-from/2880291001/
https://fox8.com/news/coronavirus/makers-of-angel-soft-and-quilted-northern-working-to-keep-up-with-toilet-paper-demand/
Recent Posts