Do you know who makes Member´s Mark toilet paper? this is one of the questions our readers ask a lot. Well, we´ve got you covered.
Unlike Costco, which actively seeks out partnerships through which it can rebrand popular products under Kirkland Signature, Sam's Club Member's Mark products are produced and supplied by Walmart— though not all—the parent company of Sam's Club.
So, who makes Member´s Mark toilet paper? Member's Mark Toilet Paper is manufactured and distributed to Sam's Club warehouses by Walmart. That includes the full gamut of Member's Mark bath products, whether it's the Ultra-Premium Toilet Paper or Member's Mark Soft & Strong Facial Tissue.
Many Member's Mark products are produced and distributed by Walmart, however, some ingredients that go into the manufacturing process may be obtained from other companies.
Some of those companies are outside of the United States and are difficult to identify.
How Good Is Member's Mark Ultra Premium Bath Tissue?
As far as Sam's Club members are concerned, over 3,500 five-star ratings speak volumes. Each sheet is two-ply, and a single roll comes with 235 sheets.
Thanks to the two-ply sheets, you don't have to worry about ripping and tearing the toilet paper when you go in like a heat-guided missile.
It's both stronger and softer than Charmin—a brand for which its appeal is softness and which acts as if you dropped a bowling ball into your septic system—and has far more dissolvability as well.
Member's Mark Ultra Premium Bath Tissue frequently rises to the top of the ranks when amassing an aggregate of toilet paper reviews for direct, experienced comparisons.
The only brand that seems to consistently surpass it is owned by Costco.
Read also: What Is The Worst Brand of Toilet Paper (You Should Avoid!)
Of course, Kirkland Signature brand anything is its sort of positive phenomenon.
Since Costco and Sam's Club are direct competitors, members of each will have their suppositions and opinions on who has the better toilet paper.
The interesting fact between the two, however, is that Costco rebrands popular products, taking full credit for the popularity of the item in question.
In the meantime, Member's Mark products are manufactured directly from Walmart and still manage to beat out much of the competition.
Read also: What Is The Best Toilet Paper Brand (You Should Buy!)
Cost Analysis For Member's Mark Ultra Premium Toilet Paper
A 45-pack of Member's Mark Ultra Premium Toilet Paper retails for $19.98. Rounded down, that's $0.44 per roll.
| | Member's Mark | Kirkland Signature | Cottonelle UltraComfort  | Charmin Ultra Soft |
| --- | --- | --- | --- | --- |
| # of Sheets | 235/per roll | 380/per roll | 284/per roll | 264/per roll |
| # of Rolls | 45 | 30 | 24 | 30 |
| Price per Roll | $0.44 | $0.67 | $0.83 | $1.00 |
| Price per Sheet | $.0018 | $.0017 | $.0029 | $.0037 |
| Total Price | $19.98 | $19.99 | $19.98 | $29.99 |
The only value for the price that approaches Member's Mark Ultra Premium Toilet Paper is Kirkland Signature, which is actually a rounding error better.
Compared to other big brand toilet paper, however, there's no comparison to Member's Mark in terms of value for what you're spending.
Cost for value is even more important when our society goes through these random craze-buying sprees, such as when the COVID panic struck and began to take hold of the public's consciousness.
With the exception of Kirkland Signature, no other toilet paper brand comes close in terms of value for the cost.
It doesn't end there, considering there's a high level of demand for Member's Mark Toilet Paper, with sales numbers significantly boosted thanks to glowing reviews.
Is Member's Mark Worth A Sam's Club Membership?
Member's Mark is responsible for 20% of all sales at Sam's Club Wholesale retailers. It is also responsible for billions in revenue.
Many Member's Mark products are highly reviewed, and all signs indicate that they are quality products.
Member's Mark is the private label for Sam's Club products sold under that name. It works in a similar fashion to the Kirkland Signature private label for Costco.
Sam's Club recently—as of March 2017—" reinvented" their private label to make it more competitive with Costco. 
Like Costco, Sam's Club is very secretive about where exactly the products come from that fall under the Member's Mark label.
Insider information suggests that Walmart is behind the production and distribution of all Member's Mark products.
Read also: Sam's Club Laundry Detergent: 9 Facts You Should Know
There's also the suggestion that many of the ingredients come from other brands or sources but are put together and then distributed by Walmart.
Regardless of where it comes from, the success of Member's Mark is—like any product—predicated on value and cost.
The Member's Mark Ultra Premium Toilet Paper is an incredible value considering its cost, broken down into an example and compared to others.
The Member's Mark Toilet Paper is also well-reviewed. Sam's Club, like Costco, sells many of its products in bulk and the Member's Mark brands are no exception.
With a membership fee of $45 per year, you can easily make up for the cost of the membership by purchasing Member's Mark products.
It's hard to argue with the Member's Mark success rate and it makes the membership plan that Sam's Club offers, a solid deal and well worth the cost of membership.
Read also: Who Makes Members Mark Laundry Detergent (Reviews, Ingredients)
Is Member's Mark Toilet Paper Only Available In Bulk?
Member's Mark Ultra Premium Bath Tissue can be found in the 9-roll variety, however, 99.9% of the time, you're only going to find the 45-roll pack.
Interestingly enough, when you do find the 9-roll pack—such as here, on Amazon—it costs nearly as much as the entire 45-roll pack.
It's a safe bet that even if you do purchase the 9-roll version on Amazon, you're going to pay far more than is necessary.
In fact, you may be better off dishing out the extra $45 for a Sam'Club membership than you will if you frequent other online retailers for Member's Mark products.
It's certainly worth a test try, however, to purchase a 9-roll count through Amazon—or another online retailer—and decide whether or not it's the kind of quality you're looking for before jumping on the membership bandwagon.
Final Word
While Walmart and Sam's Club are extremely tight-lipped on what goes on behind the manufacturing and distribution of Member's Mark products, the information we have pointed to Walmart. 
If Walmart is indeed behind the Member's Mark Toilet paper, then they have certainly created and marketed a well-received and highly reviewed product, worthy of the Member's Mark brand.
---
Here are some of my favorite services, products, and Stores
There are affiliate links, so if you do decide to use any of them, I´ll earn a small commission. But in all honesty, these are the exact what I use and recommend to everyone, even my own family.
To see all my of most up-to-date recommendations, check out this resource that I made for you!
BEST Of The Best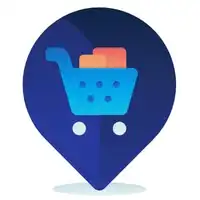 References
https://www.shopfood.com/grocery-stores/
Recent Posts