Do you know what Lowes return policy without receipt is? this is one of the questions our readers ask a lot. Well, we´ve got you covered.
Lowes has everything you could ever need for your home repairs and projects, but what if you buy the wrong thing? On top of that, what if you lose the receipt?
Can I return an Item to Lowes without a receipt? Yes, Lowes will gladly accept returns without a receipt. You will need to present a photo ID at the time of the return. Driver's licenses, military IDs, and state IDs are all valid forms of identification. All returns made without a receipt will be refunded in the form of a gift card for the value of the item.
A lot of times, Lowes will be able to recall the exact purchase order on their computer by using your phone number, credit or debit card number, or Lowes rewards number.
Then the store can track the history of purchase and return and be able to refund the purchase with the same tender you used to buy the item.
In this article, we will review Lowes' regular return policy as well as the number of times they will allow you to make a return without having a receipt.
Additionally, we will cover which Lowes items may have special return conditions and if there are any items that need to be returned before the regular return time period.
What Is Lowes Regular Return Policy?
Lowes accepts most items for return as long as you can provide a receipt with the item and bring it back within ninety days after purchase.
You will be refunded via the same payment method with which you bought the item in the first place. The only exception is that debit card purchases have the option of being refunded in cash.
For purchases made with a Lowes Business Advantage, Lowes Business Rewards, Lowes Advantage, or Lowes Commercial Account card, you have a full year to return the product.
Read also: What Is Lowes Return Policy after 90 Days? (With Receipt?)
Are There Any Items That Need to Be Returned to Lowes Before the Ninety Days?
Some items are considered special cases and if you need to return them, then the return needs to take place before the ninety day period.
The following items should be returned in a condition akin to new within thirty days of purchase:
Electronics
Mowers
Trimmers
Snow throwers
Wood chippers
Edgers
Earth augers
Water heaters
Liquid paint
Window unit and portable air conditioners
Brush cutters
Tillers
Hedge trimmers
Log splitters
Blowers
Chainsaws
Television sets
Some returns must be made within two days of purchase or receipt via shipping. These items include major appliances such as freezers, dryers, hoods, over the range microwaves, wall ovens, cooktops, washer pedestals, dishwashers, ranges, washers, and refrigerators.
For all of these items, you must present a receipt of purchase in order to get a refund for the purchased item.
What Lowes Items May Have Special Returns Conditions?
Lowes also has certain items that have special returns conditions so make sure you pay attention to the disclaimer on their website to see if the item you purchased qualifies as a special return.
For example, holiday items must be returned before or on the day of the holiday, or else they will not accept the return at all.
Gift cards, masks, and delivery, shipping, installation, and labor charges also do not qualify for a refund.
If you make a special order with Lowes, they may charge a restocking fee of 20% of the cost of the product because it may be difficult for them to resell that item.
Shrubs, trees, and perennials can be replaced or refunded 365 days after the original purchase if you are not satisfied with the plant's performance.
Items that contain lithium batteries, hazardous gases, and flammable liquids can only be returned at a Lowes store. Do not try to send these items through the mail.
How Many Times Will Lowes Allow You to Return Items Without a Receipt?
Lowes will allow you an unlimited number of returns without a receipt at the discretion of the store's management.
Usually, Lowes is not particular about returns that don't have a receipt because most of the time they are trackable through a credit or debit card number, phone number, or Lowes reward account.
However, if you continue to make cash purchases and then insist on returning items without a receipt, it may raise red flags with management, and they could limit the number of returns you are allowed to make.
Ultimately, it is up to Lowes to limit or not limit the number of returns you can make without a receipt.
The best policy is to avoid the possibility of being limited altogether and just keep track of your receipts so you can make returns without any issues.
Conclusion
Lowes has a very accommodating return policy and usually has no problem accepting returns without a receipt.
Most times, returns can be looked up in their computer system by phone number, Lowes reward number, or debit or credit card number.
Most items must be returned within ninety days of purchase. However, some specific items including electronics, large outdoor equipment, paint, and trailers only have a thirty day return timeframe.
Additionally, a majority of large household appliances only have a two day return policy.
There are certain items that cannot be refunded at all such as labor and delivery costs. There are also specific products that require special return instructions such as those containing hazardous materials or holiday items.
---
Here are some of my favorite services, products, and Stores
There are affiliate links, so if you do decide to use any of them, I´ll earn a small commission. But in all honesty, these are the exact what I use and recommend to everyone, even my own family.
To see all my of most up-to-date recommendations, check out this resource that I made for you!
BEST Of The Best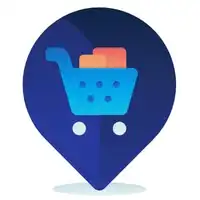 References
https://www.lowes.com/l/help/returns-policy
Recent Posts