Do you know if Allstate covers travel trailers?  this is one of the questions our readers ask a lot. Well, we´ve got you covered.
The world of insurance is hopelessly complicated. You have to procure insurance for just about everything under the sun, and you usually have to get a different type of insurance for each thing.
This makes it hard for people to know what is covered and what isn't, or what type of coverage a business even offers.
So, does Allstate cover travel trailer insurance? The good news is that yes, Allstate does provide insurance that covers travel trailers, though it comes in the form of RV insurance, of which they have three optional packages. Naturally, there's more detail to get into, but we'll get to that in a bit.
What Type of Insurance Policies are Offered
The law requires that any RV insurance policy must at least provide liability coverage. Of course, even that varies by state, but suffice to say, Allstate can offer you whatever the minimum liability coverage for your state is. 
If you want to go beyond the bare minimum, there are comprehensive options you could have worked into your policy as well.
Such things can cover your travel trailer itself, or the personal belongings that are within the travel trailer. Such additional coverage could include:
Vandalism
Damage due to natural causes (storms, natural disasters, etc.)
Damaging impacts with wild animals
Damage to the windshield
Read also: Why is Travel Trailer Insurance Important? [Must-Read]
Special Coverage Offerings from Allstate
Insurance policies are numerous, and other than the rates they offer, they often look for some way to differentiate themselves.
Sometimes, this can include special types of coverage options that not all insurance companies offer. Mind you, these special benefits and features usually aren't free, but at least you can get them.
Allstate has a few unique options for RV coverage, which can often be tacked onto basic policies.
You can get extra coverage for your sound system, labor, and towing costs, personal injury protection, and even uninsured motorist coverage, among other things.
These special offerings may entice you to consider Allstate.
Read also: Does Your Auto Insurance Cover a Travel Trailer? [Updated Rules]
Allstate Pricing
Unfortunately, we can't just give you an actual number for Allstate's pricing, because as we all know, the price of insurance varies quite significantly from person to person for a number of different factors. Such factors include but are not limited to:
The state you register your RV or travel trailer in
The make, model year, and size of your RV
How good or bad your credit and credit history is
Your applicable deductible amount
Your driving history (accidents, police incidents, etc.)
Age, gender, background, etc.
Basically, like all insurance companies, Allstate will try to assess how much of a risk you are with your travel trailer.
After all, insurance companies never want to actually payout for an insurance policy, so they like offering low rates to people who are unlikely to need the insurance at all.
For instance, most young drivers don't have experience pulling travel trailers or driving RVs, so their rates might be higher than an older person.
And of course, if you have been in accidents before, that makes it seem more likely that you'll be in an accident again, thus prompting higher insurance rates.
So, needless to say, we can't provide an exact financial range for Allstate's pricing.
What we can tell you is that, on average, Allstate premiums are more expensive than their insurance company competitors. However, there are some discounts you could take advantage of.
For example, Allstate offers the following discounts:
Age 55 and up/Retired Discounts: Allstate is, notably, one of the few insurance providers that has specific discounts for RV drivers older than 55 years of age, as well as drivers who are retired and not seeking employment
Transfer Discount: If you have a motorhome policy with another insurance company but choose to switch to Allstate, they'll give you a discount for that
Multiple Policy Discounts: If you have another policy for something else with Allstate or intend to get another one, you can potentially get a discount on your RV insurance
How Does the Insurance Work if you Rent your RV/Travel Trailer to Others?
If you choose to rent your RV or travel trailer out to others, particularly on an RV rental marketplace, Allstate may drop your insurance coverage.
So, if you intend to rent out your RV, you probably want to call up Allstate and see how they will react to that. You'll want to make an informed decision since you could lose your coverage.
Read also: Do You Need Collision Insurance on a Travel Trailer? [UPDATED]
What if You are a Full-Time RVer?
A full-time RVer is someone who pretty much lives in an RV 24/7.
Of course, this isn't something you really have to worry about as much with a travel trailer, but nevertheless, Allstate does not offer RV insurance for someone who is a full-time RVer. 
If you feel that such a description would somehow apply to you, you'll probably want to inform Allstate o your situation so you can learn whether or not they will offer you insurance.
Overall Assessment
Allstate is one of the leading vehicle insurance providers in the United States, with a huge network of agents that serve in all fifty states.
That said, customers have expressed malcontent with the relatively high prices of Allstate policies, even with discounts.
That said, you can still get pretty comprehensive insurance coverage for your travel trailer or RV at Allstate.
But you can also get pretty comprehensive insurance elsewhere, and probably for a little bit less money.
None of this is to say that Allstate is bad, but the quality of an insurance company and its policies really comes down to what a person is looking for and how much they trust that company.
If Allstate is the company that you trust and they offer what you need, you may be willing to pay a little extra.
But if you trust another insurance policy that offers what you need for a slightly cheaper price, we can't really say that you should go with Allstate no matter what.
It's best to do your own research and pick what works for you.
---
Here are some of my favorite services, products, and Stores
There are affiliate links, so if you do decide to use any of them, I´ll earn a small commission. But in all honesty, these are the exact what I use and recommend to everyone, even my own family.
To see all my of most up-to-date recommendations, check out this resource that I made for you!
BEST Of The Best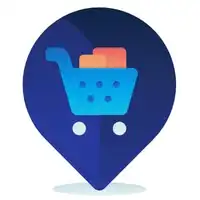 References
https://rvpioneers.com/rv-financing/rv-insurance/allstate-rv-insurance-review
https://www.roamly.com/insurance-reviews/allstate-rv-insurance
Recent Posts